It Takes a Town - Help Murwillumbah Region Rebuild
It Takes a Town is a grass roots community movement in the Murwillumbah and Tweed region which was established in the devastating 2017 flood.

Fast forward to 2022 and our region has suffered another, even more devastating, flood. There are people here who lost everything, escaping their homes at the height of the flooding, in the middle of the night, with just the clothes on their backs. 

It Takes a Town is calling on your generosity to help these people put their lives, and our town, back together again. While the initial cleaning of debris is complete, there is still much to be done. And, while nothing can replace the sentimental items lost, we can get people back in their homes with practical help.


As an idea of what your donation can do:

- $20 will provide hot meals for five people – still cleaning their homes and isolated by lack of transport. These meals are prepared and delivered nightly by our dedicated volunteers.

- $50 will replace lost kettles/toasters and other small appliances.

- $200 will pay for the services of essential tradespeople, like carpenters, plumbers and electricians (many of whom have already donated weeks of their time).

- $600 - $800 will replace essential white goods, like fridges and freezers, allowing families to get back into their homes.

- $1,500 to $2,000 will purchase an industrial dehumidifier, essential for stopping deadly mould. These items are shared between households on a free-to-loan basis. One purchase will benefit many.


The road to recovery in our town will be long. But we have already seen extraordinary kindness, and generosity, in our community and beyond. Working together, holding each other up whenever someone looks like slipping … what we can achieve when we care is beautiful.

 

UPDATE:

Thank you, thank you to all who have donated so far! We are working flat out to get people back into their homes, with the services and items they need for daily living. Even the smallest donation can make a difference. Our hot meal delivery, for example, is also a chance for our volunteers to check in on flood-affected people. One evening, a volunteer noticed a 93-year-old had swollen legs – sign of a potentially deadly infection from flood waters. He reported it back and two other volunteers went out, got the elderly gent to hospital and back home again with antibiotics, then the medical volunteers followed up the next day. The flow-on of something as simple as a hot meal is incredible to see.

__________________________

Two ways you can help:

Donate via this page
Donations over $2 are 100% tax-deductible and unlike some other disaster appeals, ALL DONATIONS received will fund goods and services for individuals and families who need it most. 

Direct Deposit payments
If you prefer to donate via direct deposit, please donate to:
The Family Centre
BSB 062 611
Account Number 00904569.
Please write 'Flood' in the reference.

If you have any questions, please phone The Family Centre on 07 5524 8711

__________________________


Who is managing the funds? 

It Takes a Town is a community-owned initiative operating in Murwillumbah and surrounding villages. It is auspiced by The Family Centre, a Tweed based social purpose organisation established in 1988 to give a helping hand to families doing it tough. Your donation will go to people in genuine need in a timely manner. 


How will the funds be distributed and when? 

We know this is top of mind for many donors. Our team including Carmen Stewart, CEO of It Takes a Town, are collaborating with the Murwillumbah volunteer and donations hub to oversee the distribution of funds based on those in highest need, across the entire Tweed region.
We must get families and individuals back into their homes safely as soon as possible.

 
Any donation you can give will be so greatly appreciated and will directly impact those who need it most. On behalf of Murwillumbah and surrounding villages – thank you!
____________________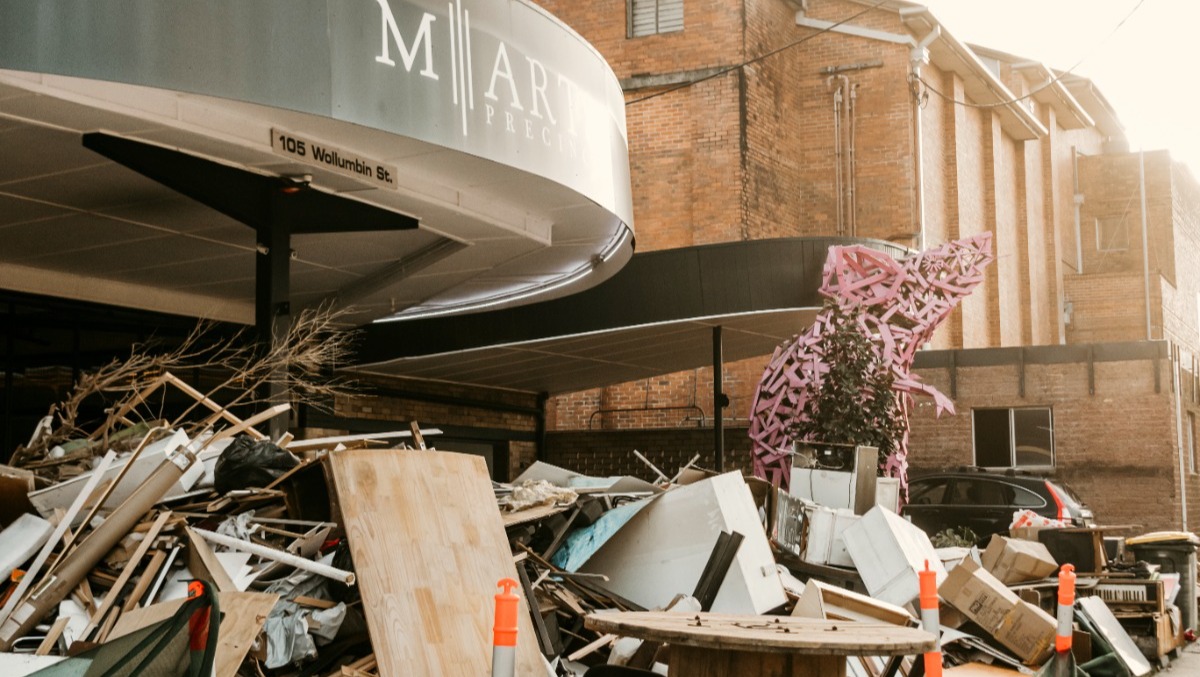 Thank you to Sally Singh (@visitmurwillumbah) for use of these incredible images
Fundraising team (4)
It Takes A Town . 
Organizer
Raised $8,020 from 23 donations
Rowlands Creek NSW
Family Centre Australia Limited
Registered nonprofit
Donations are typically tax deductible in Australia.
Carmen Stewart 
Team member
Raised $5,050 from 2 donations
Chelle Wallace 
Team member
Raised $300 from 1 donation
Lisa Flower 
Team member
Raised $50 from 1 donation