Jovanni Franklin and her 2 year old son Deshawn have been living in a homeless shelter for quite some time. Jovanni and her son were living in an unsafe enviornment prior to making the move to the shelter and times have been extremely tough in trying to regain stability. 
WE NEED 1000 PEOPLE TO DONATE $150!
That would help us reach our goal!
We are helping to give her a brand new start at life for herself and her son. We want to build a home for her to live in to assist her in putting her life back together.
Jovanni is an amazing young woman. Even through the struggles of homelessness she maintains a positive attitude and continues to strive towards being a productive and self sustaining person. Her 2 year old son his her motivation!
The Brothers of Iota Phi Theta Fraternity Incorporated  (Beta Xi Chapter) at the campus of Kean University have started an initiative to build a home for a homeless family currently residing at the Sierra House Homeless Shelter in East Orange, NJ.  
Several student organizations on the Campus of Kean University have joined this effort to raise awareness and participate. We are calling on the community to come together to assist this family in their time of need and get them back on their feet. There is strength in numbers and together we can make a difference.  
Please share the link on all your social media and help us make this go viral!
Iota Phi Theta Fraternity Inc.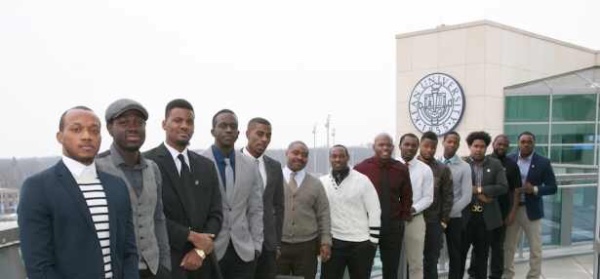 Organizer
Tosin WorkSmart Oduwole
Organizer
Union, NJ