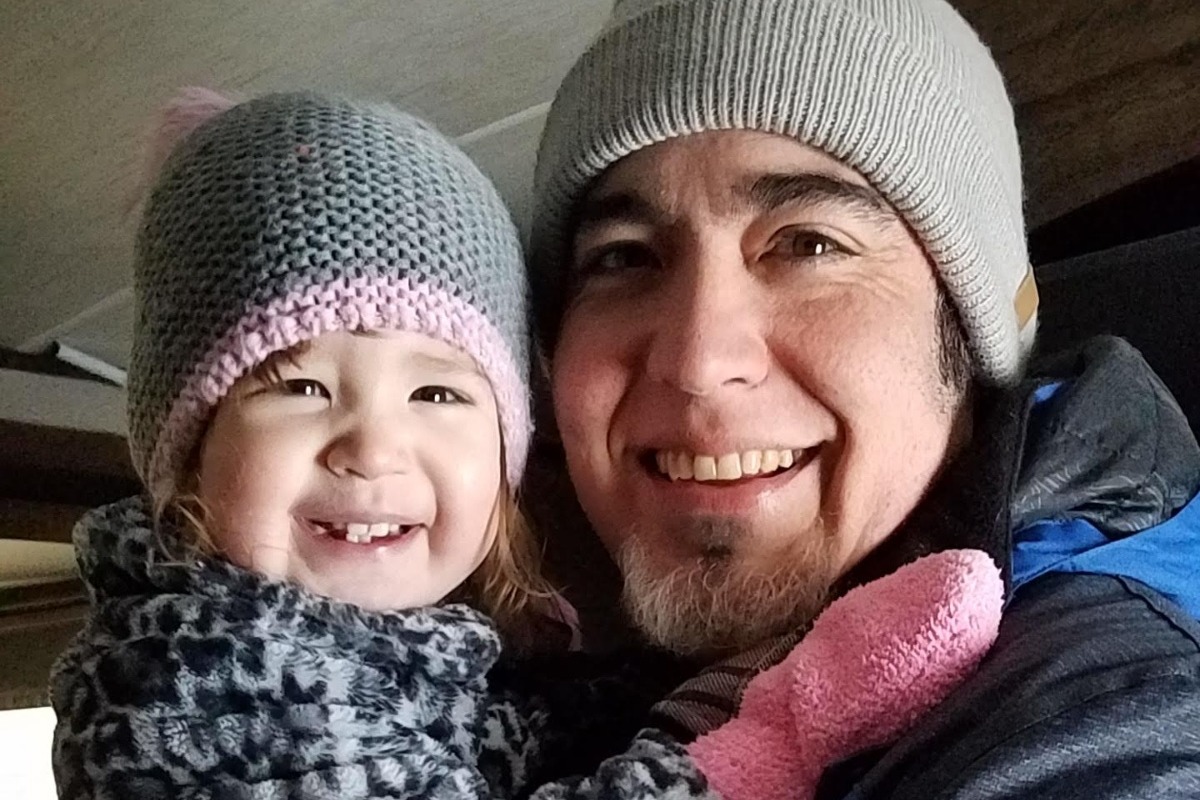 Hi Everyone!
We are the Brookens family.  More specifically my name is Norm, my wife, Jessie, Holden Gray, our five year old son, Hunter Miles, our four year old beautiful boy, and Luna Belle, our princess and we are expecting our 4th baby in 5 short weeks! My wife has two special children, Evan and Logan to a previous marriage, and my oldest boy Austin Cade is finishing up high school in Pennsylvania and growing into a very special young man.
We are truly blessed.
For the past six years Jessie and I have very fully and very much lived.  Two years ago we sold all of our belongings and purchased a tiny house and hit the road, living first in Florida before heading north to find a home in New England.
We have all of the issues of a normal young/large family.  We want to keep our kids home where it is safe so we are a one income family, which comes with it's own set of issues, but luckily my wife is an expert with the budget and the cookbook!  There are many upsides to this, the least of which is our 2 year old being able to count to 50 and being potty trained.  I'm trying not to brag here but it's a little difficult when I talk about our little tribe!
I wish I could say I was writing this to brag about our little family.  In, actuality, I am writing this to ask you for your help.
At the beginning of the Spring my body started acting funny.  I consider myself a fairly active person (at least for an individual working in the IT field) and try to get at least 10,000 steps a day.  Obviously, the New England winter wasn't very inviting to that idea but when it warmed up I found that it was difficult to walk.  Not just difficult to get out but I would have trouble going on walks of more than a few minutes long.  I would get tired, start missing steps, nearly fall down.  Then my back started hurting.
It was as though I had aged 10 years in one winter.  I went from feeling 10 years less than the 40 year old man I am to feeling as though I were 50.  I didn't understand. 
I tried to work out, tried to change up my diet, tried to fast, lost weight.  Nothing seemed to help and my back continued to deteriorate as did my walking.
Within a few very short months I was doing more than missing steps, I had a very distinct limp on my right leg.  Two weeks later instead of parking as far away from the office as I could to get extra steps in, I was forced to park in a customer parking spot just to limp to my desk.  As my job consisted of being on the road for customer calls at least 40% of the time, I had trouble keeping up with the work load. 
The startup business I was helping growq in New England had to take a back seat one evening as I reluctantly pulled into a hospital emergency room, unable to drive any further as I lost complete control of my right leg.
Three emergency room visits, X-rays, CAT Scans, and an MRI later and I am looking at a black and white picture of what to me is the most monstrous tumor I have ever seen.
The globular thing has been growing inside of me, between my ribs and my spinal column and currently has its tentacles wrapped around and squeezing on my spinal cord cutting off and warping the signals from my brain to the rest of my body.
The team of doctors I am working with at the Maine Medical Center have been amazing, the work has been difficult, the diagnostics feel alien.  They have told me I have stage 4 lymphoma, a very treatable, very curable form of cancer.  I'm told of all the cancers this is the best case scenario to have.  I'm told this and I feel blessed.
I am currently laying in a hospital bed, awaiting final diagnosis to be able to begin treatment.  The medi-tube for the chemotherapy is installed  in my chest and ready to go, I am in constant prayer, I have faith, my family has faith, we're ready to fight and kill this monster.
We have concerns though.  Luckily, I have a very gracious boss, who is allowing me to work the hours that I can from the hospital, unfortunately, through all the diagnostics, and well, the cancer, I'm not able to put in as many hours as I'm used to.  We are also spending more for rent, gas, food, logistics issues with me being in the hospital.  My wife is a cheap cookbook genius but that doesn't go too far trying to find time to help me, feed a family of 5, and do everything else that is needed to keep this family going. 
Without even mentioning getting ready for this new baby coming in just a few weeks, we haven't quite figured out what we are going to do there as all of our plans for having this baby went out the window the day I was diagnosed. 
As I've said, we are finding that faith is only a day away, but it's hard when we are living paycheck to dwindling paycheck.
I say all of this not even knowing what our medical bills on the outset of this will be and most days I really don't have the capacity to consider it.
I know we will make it through this.  I know my family will come out on the other side of this stronger and even more blessed than before.  But we do need your help.  If you could send us a dollar and a prayer and send this on to anyone with a dollar and/or a prayer to help us get by another day to have a shot at our American Dream on the other side of this I would be eternally grateful.
Thank you for listening.
Love,
Norm Brookens