Medical Fund for Hobo the Cat
Striped cat run over by car!
Elaine Mura from Reynier Village (web posting by her neighbor Kajal Baker)
Elaine Mura found a striped cat who she believed was abandoned in the neighborhood some time ago - the cat had been run over. Elaine named the cat "Hobo" since she was a neighborhood cat. She was bleeding badly (tire tracks on her little paw) with a bone protruding from her leg. Elaine rushed her to the vet, and the vet said that surgery was needed immediately. The vet checked for a chip and found there were two different chips - but apparently both numbers were nonfunctional. Elaine told the vet to go ahead with the surgery and treatment - even though the cat is not hers. (Elaine already has one cat, three dogs, and two abandoned pups she is trying to find a home for).
Thus far, the bill has come to $3,300 - and no end in sight. Elaine plans to let Hobo recover in her home (splint and all), but Hobo needs continued treatment, meds, trips back and forth to the vet every other day, etc.  She's not ours - but her life force was strong; she deserves to live.
Attached are photos of the bill to date. Elaine will be getting more bills for bandage changes, medicine, etc. Also included are two photos of Hobo. She's supposed to stay off her feet, but she somehow is getting on top of the toilet. She's not a happy patient.
Any financial donations are extremely appreciated. THANK YOU!!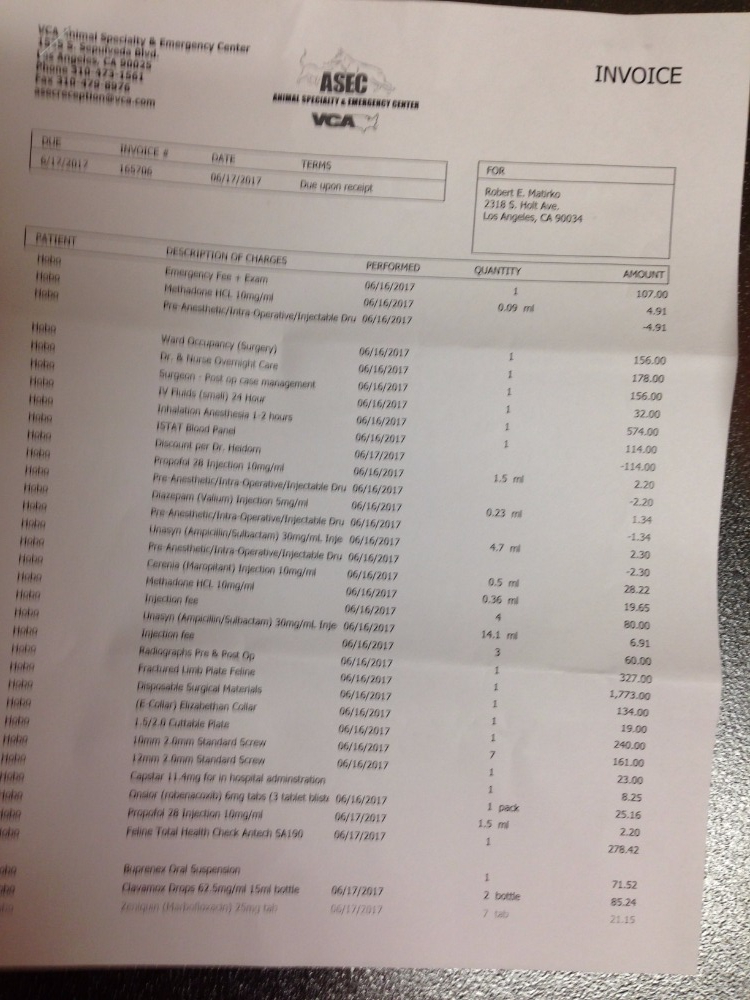 Organizer and beneficiary