Tom Henson has spent his whole life bringing love, support, learning, and a sense of extended family to more circles of people than we can even begin to count. 
In early February 2015,  Tom was diagnosed with multiple brain tumors. On February 13, he underwent intensive surgery for over 14 hours, at University Hospital in Cleveland, OH. He is recovering from surgery, and soon there will be longer term plans for what additional steps he'll need in that recovery.
Tom and Carla will celebrate their 46th wedding anniversary in March 2015. They have three amazing daughters and a tribe of magnificent grandchildren.
Most of all, Tom and Carla have spent their entire lives making the world better. In all of these years, they've become extended family for countless friends, neighbors, students, teams, colleagues and even athletic rivals. They're the kind of people who simply SHOW UP for life, who encourage people to be their best, and lift people up when they need help.
Now, it's their turn for US to "Huddle Up" around them. In addition to the medical expenses that no one has even begun to consider yet, there are lots of expenses for the Henson family related to all of this--traveling back and forth the 70 miles or so from home to Cleveland while he's hospitalized; the food and parking and on some nights hotel rooms near the hospital; and all of those other miscellaneous things that are not covered by insurance. 
A beautiful group of smart, generous, kind people are working with Carla, Kim, Kelly and Krystal (and their families) to help provide community support during this difficult journey. (You KNOW it is hard for them to say "YES" to this kind of help, even though they have provided this kind of help to OTHERS forEVER!) 
We'd like to raise $10,000 for Tom and Carla's increasing expenses as his recovery is just beginning, and the long road of healing kicks off.
One of the most important lessons we've all learned from Coach T is that EVERYONE's contribution matters to the team.  No ONE of us can cover these costs alone, but TOGETHER, we are #HensonStrong, and together this team can help cover these costs for this family who keeps teaching us about teamwork even in this difficult time. 
Let's huddle up and be #HensonStrong.
Every donation  makes a difference! 
THANK YOU SO MUCH! 
PS: MANY THANKS to Sherry Funtash Wilber for getting this effort in-gear!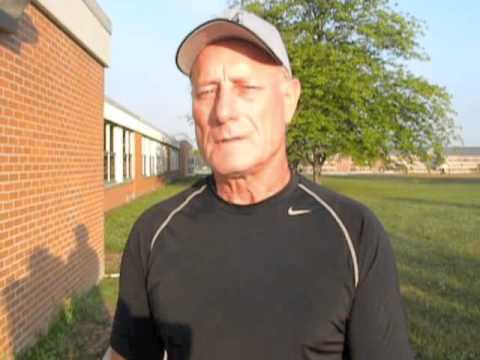 Organizer
Kim Triskett
Organizer
Rome, OH