Help Te'sa become a midwife
Greetings Go Fund me community!
My name is Te'sa, I am starting this go fund me campaign after increased urging to do so, by many respected and trusted friends and colleagues. 
I am a midwifery and pre medical student, dedicated to providing locally based womens health care services to families in Trinity County, a historically underserved rural community. 
I am enrolled in a ASM (Associates of science in midwifery) to BSM (Bachelors of Science in midwifery) program, and concurrently completing pre requisites for medical school at my local community college. 
My primary goal with this campaign is to raise enough money to be able to fully cover the remaining cost of my midwifery school tuition, educational materials,  licensing fees, and to purchase the basic supplies needed for midwifery practice in our remote mountain region.
Following my licensure, I will serve the birthing people of Trinity County, CA as a community midwife, and invest in my communiy by training other midwives to serve the area as womens health providers.
Once I have established a sustainable womens health service in my community, I will be going to medical school to obtain a Doctorate of Family Medicine. 
Every little bit of extra funding and link sharing will help me serve my community and connect families to a much needed service. Your money will be used to facilitate the remainer of my training and go to serving this rural community in desperate need of competent and invested womens health care providers.
Thank you so much for taking the time to visit my campaign! If you cannot give, and would like to help in another way, please share this link to your timeline or with your friends.
With grattitude, 
Te'sa
My journey: 


My interest in womens health was sparked 10 years ago, when I was living and working as a model in London, Paris and Manhattan. After experiencing the less than protective laws in the modelling industry, I became emboldened to choose a profession that perpetuated health and wellness and provided empowerment through education and support.
I left the industry at age 21 and took 3 years off to figure out what that journey would look like for me. During that 3 years I married my husband and moved to a small rural community in Trinity County, CA. I also took my first step toward birth work, and became a certified Doula.
 At 24 I chose to go back to school to pursue a medical education, and after taking a pre requisite research and composition class,  I fell deeply in love with the idea of weaving the midwifery model of care back into rural medical practice. 
Filled with curiosity I dove deeper into research and discovered that my community was facing significant  barriers to prental care. Such that fetal deaths were being reported. It was then that I applied to midwifery school and made the desicion to pursue two medical licenses. 
Trinity County has enabled me to find and cultivate health in my own life, and I intend to do the same for the population of women that choose to live here.
First as a licensed midwife, able to train other community midwives, and second, as a family physician commited to working collaboratively with midwives to improve access to care.  
My journey so far:2012
DONA Birth Doula Training  (Trainer: Janine Maitre). 
Began working as a professional birth doula and providing families in Shasta, Trinity and Humboldt with birth doula support.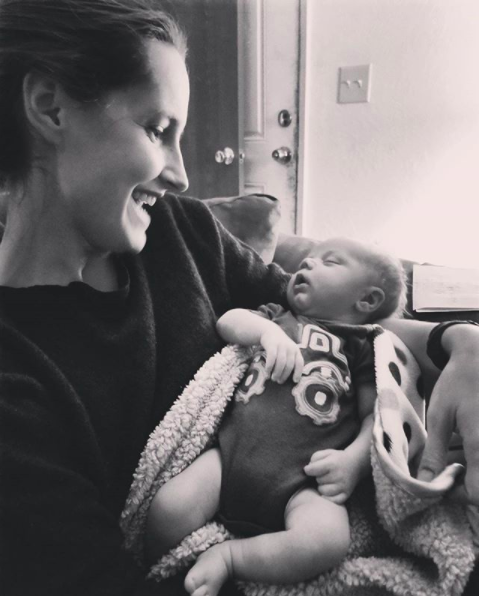 2014/2015 

Went back to school.
Maintained a 4.0 GPA.
2016
I was awarded The Human Response Network Annual Scholarship for the work I have done in my community.
Maintained a 4.0 GPA.
2017
I was accepted into my midwifery program.
Clinical rotation at Better Birth, Utah. 
I Founded The North State Doula Program -
A non profit volunteer run doula program that connects at risk mothers birthing in the hospital, with free and low cost doulas in their communities.
I co-founded The Redding Doula Collective -
A holistic and integrative practice of doulas and practitioners, working to foster community and improve parental experiences in Shasta, Trinity and Tehema Counties. 
I co- founded The RDC Living Room -
A collaborative community resource center for new and expectant parents in Shasta, Trinity and Tehema Counties. 
Began my preceptorship with The Redding Midwifery Group.
Norcal Outreach Project Safe Zone Training (Trainer Carrie Jo Daimond).
QPR Sucide Prevention Training (Trainer Amy Sturgeon).
WIC Breastfeeding Peer Counsellor Training (Trainer Sara Stone IBCLC).
Started volunteering at Mercy Medical Center as an Emergency Dept Volunteer.
Joined the Shasta County Perinatal Wellness Commitee.
Applied for three community grants.
Was offered a clinical preceptorship in Los Angeles, with Aleksandra Evanguelidi, whom has established an integrative model of care similar to the one I wish to establish, in her own community. 
Maintained a 3.8 GPA.

My clinical preceptors:

The Redding Midwifery Group

Aleksandra Evanguelidi , LM
My current Clinical and Academic Courseloads:

Current Clinical Courseload-
36hrs per week in office + all births I am called to by my preceptors. 
Current Academic Courseload- 
21 credits : Basic Antenatal Skills, Risk Screening, Fetal Development, Genetics and Genetic Screening, Nutrition, Human Development, Midwifery Laws and Ethics, Communication and Counselling. 
My current extracurriculars:


2 paid doula births per month -
Redding Doula Collective.
1 volunteer doula birth per month - 
North State Doula Program.
How much longer do I have in midwifery school?

Great question! I have approximately 2 years (6 semesters) left in midwifery school. If I am able to reach my fundraising target I will be able to complete my program on time. 
Why is this important?

My county has a population of 13,069 people, and covers approximately 3,028 sq miles of land. There are currently no obstetric or pediatric providers in Trinity County, and limited access to reproductive services beyond free pregnancy testing. I am working with my county to change this. 
Almost all attended birth, prenatal and postpartum care takes place out of county, with providers in adjoining counties.  In addition to this, pregnant residents of Trinity travel a minimum of 1 hour to receive this prenatal, birth and postpartum care. The less centrally located of those peoples travel upwards of 2 hours to receive care in our adjoining counties - Shasta, Humboldt and Tehama.
Because of these (and other) barriers to care, many families in Trinity County go without prenatal care and give birth unnasissted with inadequate childbirth education and non clinically trained  birth attendants. In the 2017-2018 period, this led to 2 reported fetal deaths.
Of the 100 reported live, attended births in 2017, 55.3% of those women did not receive adequate prenatal care. Of those reported births, only 7 took place in Trinity County. 
The need for well trained prenatal and obstetric care providers is well established, with more than one county agency working towards resolution. I am seeking fundraising support to be able to fill that need and serve my county as a licensed midwife, capable of functioning in both the clinical and home birth capacity. 
For more information about the services and statistics in Trinity County, go here: 
Trinity County Maternal Child Community Profile
For more information on midwifery licensure in CA, current efforts to address barriers to care in rural environments, the midwifery model of care, CA midwifery and my midwifery program, you can go to these links:
My Program
CA Midwifery Updates
American College of Gynecologists and Obstetricians : Rural women's health disparities
The Midwifery Model of Care
CA Medical Board : Midwifery Licensure

North American Registry of Midwives: What is a Certified Professional Midwife?

What am I asking for?


I am asking for your help to achieve the following goals:
-Finish my midwifery program.
-Apply for midwifery licensure in California.
-Serve my community as a clinician and home birth midwife.
-Use my education to train more midwives in Trinity County.
My county is an underserved demographic with significant barriers to care. I need help covering the remaining costs of my program to achieve these goals in a timely manner and establish a much needed prenatal service in my community.
Unfortunately, the cost of my program and clinical training is not covered by federal finacial aid. It is an entirely out of pocket expense that I am struggling to maintain through doula work alone. 
Where your money will go:
Remaining tuition for my ASM to BSM program -
$4500 
Educational materials (textbooks, pelvic model) -
$600
Remaining midwifery supplies (sling scale, gloves, practice sutres, practice IV kits, instruments, resucistation equipment, kit bag)  -
$1000
Licensing Fees (NARM Phase 1, NARM Phase 2, NARM Phase 3, NARM Phase 4) (CA Medical Board Fee)  - $1100
Total Costs: $7200
My social feeds :

My website
Instagram
Facebook



Organizer
Te'sa Lenee 
Organizer
Douglas City, CA