Help Team Jennings Fight Lymphoma!
This is my mom Gail. People know her as one of the kindest, sweetest, and strongest women around. Three years ago her strength was tested when she found out that she had relapsing mantle cell lymphoma, a rare and very aggressive cancer. She had a small growth on her eyelid and a routine biopsy found that it was malignant. A few weeks later we found out that the cancer had metastasized to her stomach, spleen, and digestive tract. 
My mom started chemo in August, 2015. She responded well and again showed her immeasurable strength. It took a lot out of her, but she managed to smile and laugh throughout it all.  However, this has been a very challenging time for our family. By January, 2016 my mom was in remission and through her intense discipline and devotion to her health through exercise, clean eating, and stress relief, she achieved remission for a year and a half. However, in October, 2017 my Mom, Dad, and I all went to a follow-up appointment where the oncologist told us that the cancer had returned.
For those of you who know Gail, you know that she is surrounded by an incredible community because once you get to know her it's hard not to completely love her. Gail is a rare Colorado native who has dedicated the majority of her life to physical therapy and teaching private pilates lessons. In the evenings she would spend countless hours planning pilates sessions for her clients helping them gain strength in their body and a more pain free life. She cares deeply for her friends, family, and those she used to teach. Gail also has a hunger for life, whether playing pickle ball, traveling, making new recipes, going to a movie, reading a good book, or relaxing at home with her family, she fills her day with what makes her happy; and that happiness is contagious. 
I remember making a wish with a couple of my friends three years ago when I was in graduate school. Mine was about my mom and not only selfishly wanting her to be in my life for many years to come, but also for her to feel good again and to be able to live without the fear of cancer.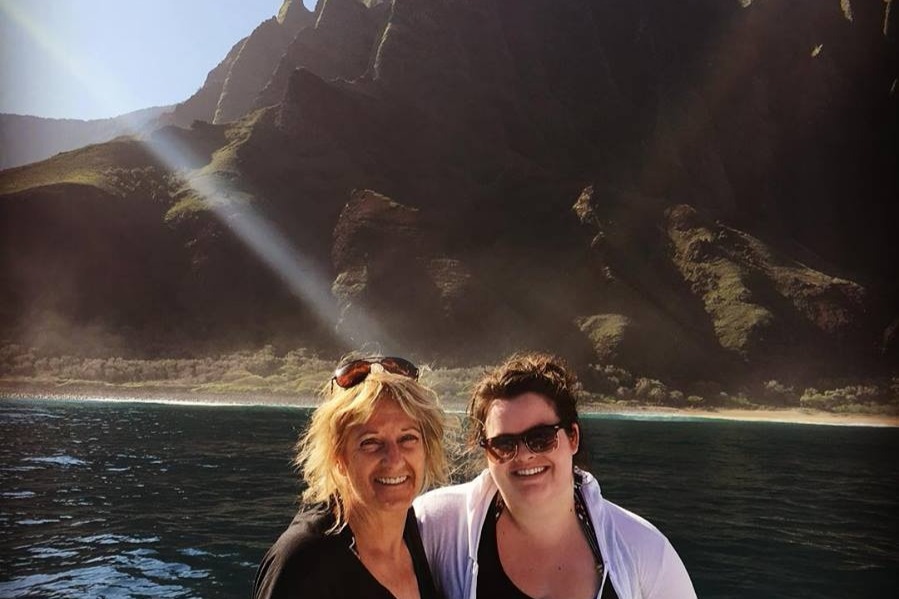 My mom needs help, so I am asking her loving community for her. Although my Mom has medicare, my parents have already invested $100,000 of their retirement into her care. My Dad has also started working for Lfyt and Uber to try and help offset these expensives. My Mom was recently admitted into a clinical trial in Houston, Texas where she and my Dad will spend the next month staying at MD Anderson Hospital. The trial does not cover the cost of housing, food, and travel as my mom will have to go back to Texas multiple times a year for the foreseeable future. She will be the first woman in the trial (woot woot) and the prognosis is good, however there can be some serious side effects. I will be visiting for part of the month that my Mom is in the hospital.
Let's help take this off Gail's plate so she can focus on her recovery and keep up the great attitude she is known for. Any amount you can give will help (seriously!) anything at all. We are so thankful to have each and every one of you in our lives!
Love,
Team Jennings
#TeamJennings #strongwomanstrongcause