Help Pay For Nursing School!


Hey Everyone
!
My name is Tanamara Gustave. I live in Brooklyn, NY and I am 24 years old. My whole life, I have always been stricken with some type of illness. When I was a baby, I was born premature and anemic. I also dealt with obesity within adolescence. I knew I would never be 100% healthy! yet I never really made a big deal. I graduated high school still anemic and  very overweight, but everything became worse my first year of college, which was 2009.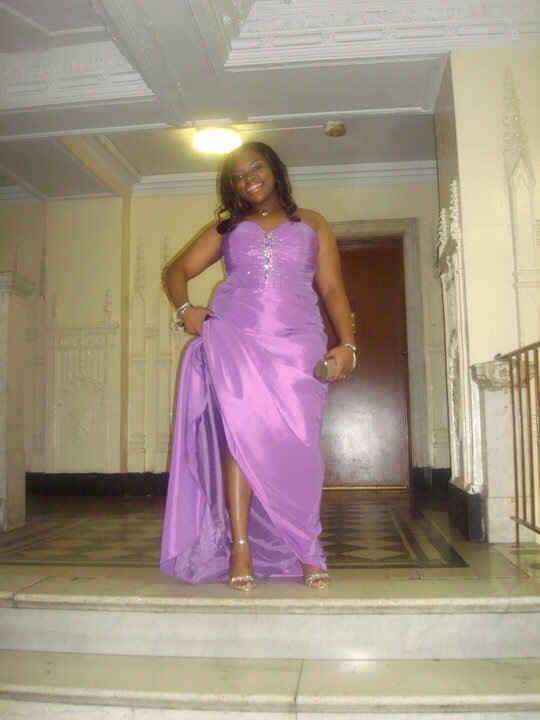 Prom 2009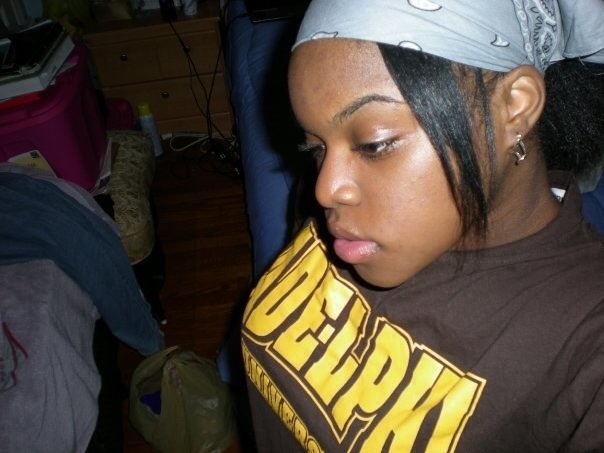 Freshman Year Of Adelphi University
I attended Adelphi University to pursue a career in Nursing. I was going pretty good in my classes and felt confident that my college experience would be very successful. During the month of finals for Spring semester, I started to experience a sharp pain in my joints. In school, I cried while taking notes because even holding a pen was excruciating; walking up and down stairs, even my daily tasks of putting on clothes and shoes was painful. I thought it was because of all physical effort I put in school and working a part-time job. I took Aleve and Tylenol to relieve the pain, but they never worked. One night, I came from work exhausted; my body ached severely. I thought a hot shower would alleviate the pain, but I was wrong. As soon as I tried to get in bed, the pain was unbearable. I went to the emergency room and they referred me to a rheumatologist, which diagnosed me with SLE (Systemic Lupus Erythematosus). I flared up with blisters and joint pains were a daily trial for me and my family, this caused me to take a medical leave from school. After a while, the symptoms went away and I went back to school to get my degree in Nursing.
A couple years passed and I started to get sick to the point I couldn't drink or eat because I would throw up. I was always tired and when I tried to walk, or even stand, my body was weak and my legs felt like jelly. I went to the Emergency Room with a crippling headache and they took my blood pressure; it was sky high to the point were they made me stay overnight. Then, they gave me the bad news that would change my life. They diagnosed with ESRD (End Stage Renal Failure) and it was because of my lupus flare ups. My kidneys worked less than 10%. I went into straight depression and my physical, mental and emotional health depleted. I started dialysis and I am currently awaiting a kidney transplant since no one in my family is a match other than my father, but he is diabetic.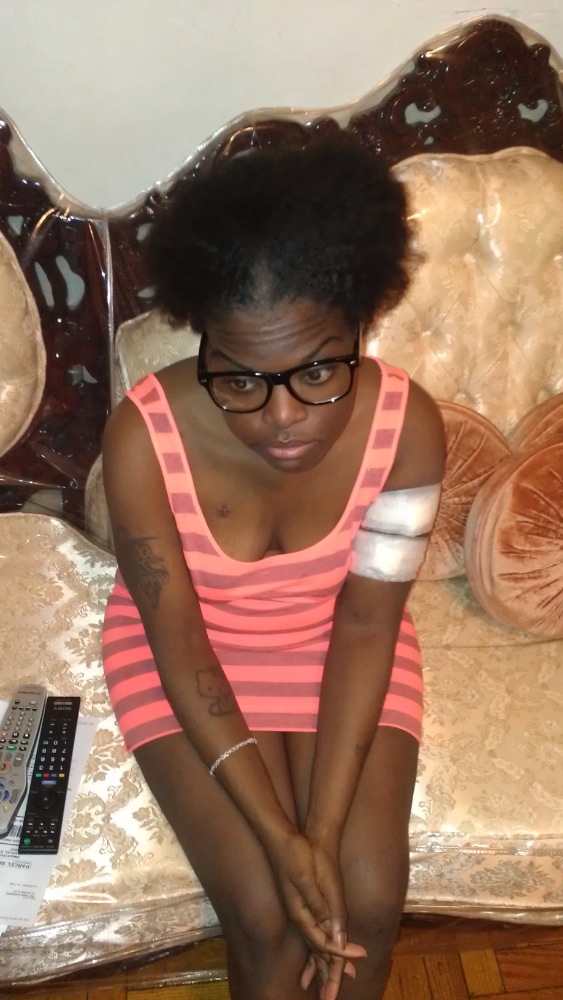 I have been in dialysis for 3 years . I was able to get off medical leave from school and start classes again. Then, during my semester, I found it hard for me to breath and I had chest pain and severe high blood pressure (180/113 or even higher) every day. Constant hospital stays endangered me from finishing the school semester, but I didn't quit. I finished my semester. My nephrologist referred me to a cardiologist to figure out what is wrong. He told me that the mitral valve in my heart didn't close, causing the circulation of oxygenated blood to be very low. This is was why I always felt weak and it was hard for me to breathe and sleep. The kidney failure which caused me to have high blood pressure, made the mitral valve rupture slightly, making me have a "leaky valve". The only solution was to repair or replace the valve, which required open heart surgery. They did the operation in January, a month after I finished the semester. Fortunately, the surgery was a success, but I had to miss another semester of school to recover.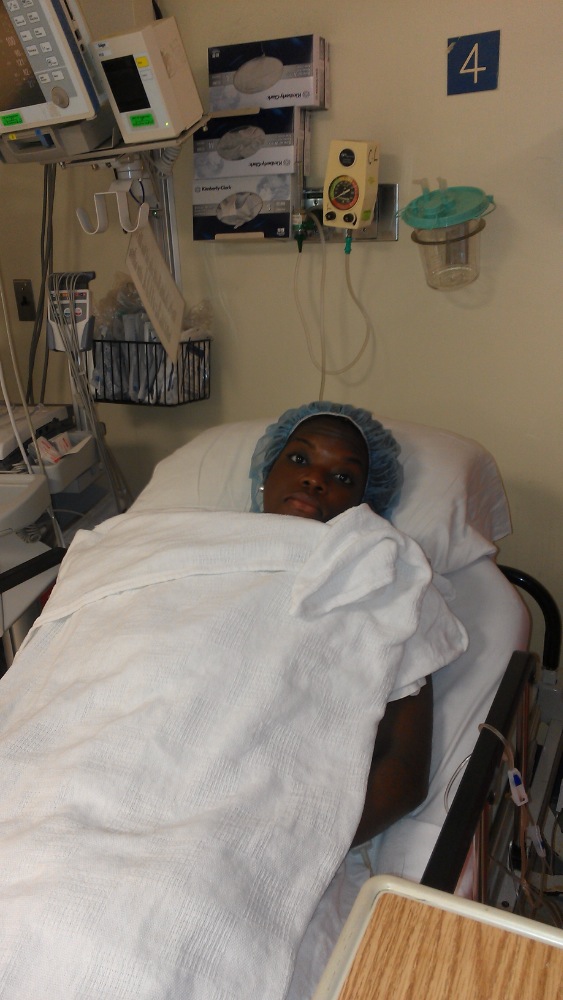 After My Surgery
NOW THIS IS WHERE YOU COME IN!!
Now, I feel like I am ready to go back to Adelphi University since my physician has given me the ok to go back. I filed for Financial Aid, but that wasn't even scratching the surface. The process was usually that my father & I would pay for school tuition and expenses. I couldn't go back to work because of the surgery recovery and my father had a stroke late December last year and since then has not been cleared to go back to work, so now with the addition of medical bills, which is already a struggle to pay for, I don't have enough money for tuition, books (especially Nursing Textbooks for Nursing Assessment, Pharmacology & Fundamental classes, including Clinical Supplies & Uniform) & transportation (LIRR & Metrocard is about $400 monthly). At this point, I won't be able to go to school and I will have to miss ANOTHER SEMESTER (or even a FULL year). I want to finish school and achieve my goal of attaining my nursing degree, but my goals are fading really fast. I can't stop crying, because if I wasn't always sick, maybe there would be enough money to pay for school because I wouldn't have all these medical bills to pay. I owe it to my father and most importantly, to myself, to finish school because I said to myself I wouldn't give up.
Please help me pay for tuition, school expenses & to pay off these medical bills. Your help would be such a miracle right now in this time. Share this story. I'm on my last limb. Thank You for reading. If you can't donate, I understand, but please try to be an organ donor and spread the word about Lupus & ESRD.
Hugs & Kisses!!!❤️

Organizer
#1 fundraising platform

More people start fundraisers on GoFundMe than on any other platform. Learn more

GoFundMe Guarantee

In the rare case something isn't right, we will work with you to determine if misuse occurred. Learn more

Expert advice

Contact us with your questions and we'll answer, day or night. Learn more