Hit by car while playing Fallout 4
Between the hours of 2pm and 3pm on Sunday, December 6th, our good friend Ben Rose was spending his day as Bethesda intended -- sitting quietly playing  Fallout 4. His game was rudely interrupted by a Hyundai Sonata breaching his apartment wall and striking him in his computer chair. The car (which, at this point, appears to have been uninsured) had backed into a fence, then floored it through another apartment and into his, as you can see in the photos below.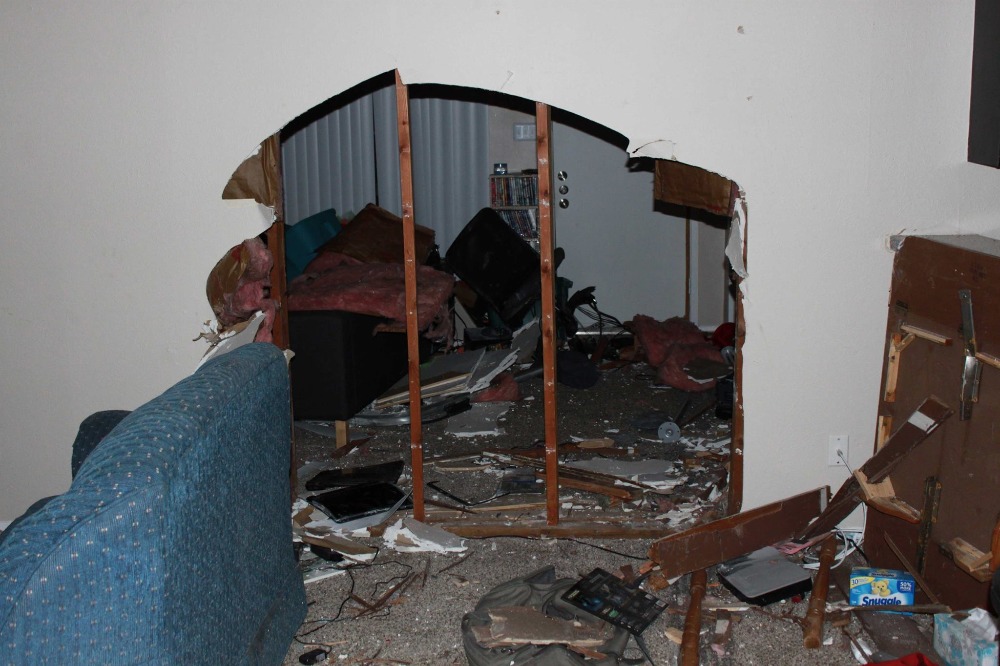 Seen here are emergency struts added to keep the building secure. The damage was severe enough the city of Irving had to do a saftey inspection.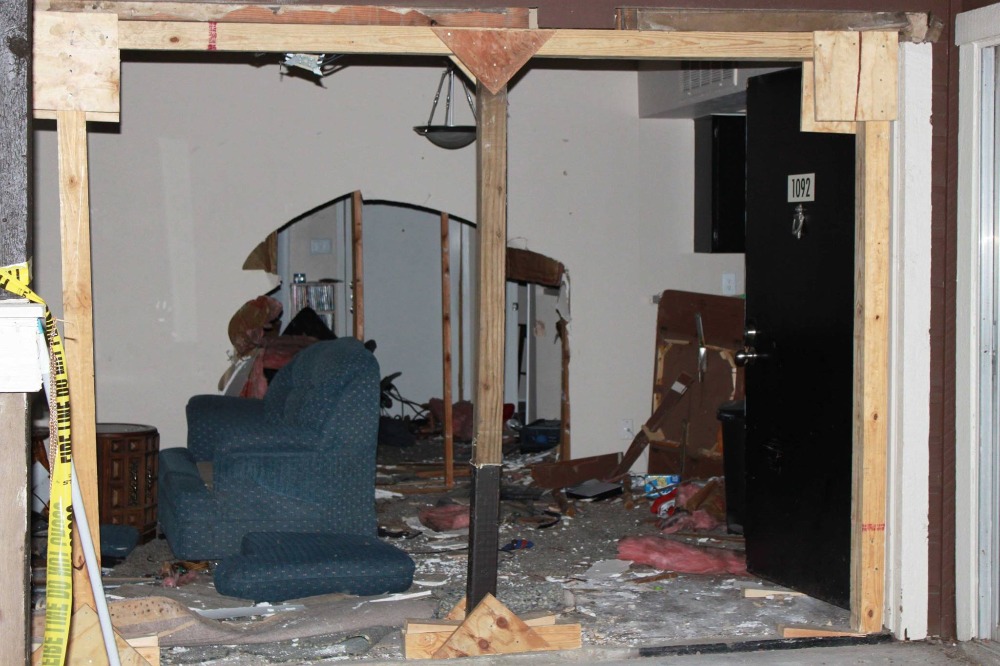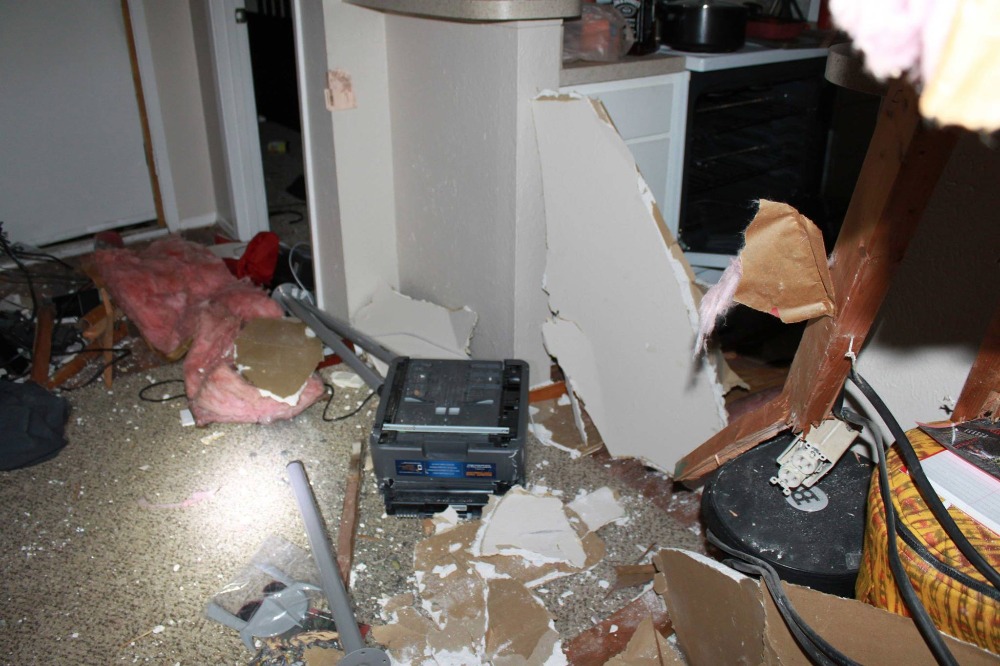 Despite having four points in toughness, Ben was injured by the impact; he sustained a fractured vertebra and a mostly-severed Achilles tendon.  It's presumed that had he not been in his computer chair, which took the initial hit and allowed him to roll partially to safety, it could have been much worse.  Though his recovery process will be lengthy and difficult, we are all extremely grateful and fortunate to still have Ben around.
We are creating this GoFundMe to help Ben cover the significant expenses that will occur, such as deductibles for his renters' and medical insurance, as well as co-pays and fees for medical treatment (apparently, bottlecaps are insufficient for payment outside of The Wasteland).  The immediate need for this assistance became abundantly clear when we discovered that items essential to his recovery and quality of life, such as a walker and wheelchair, are not currently being covered by his medical insurance due to a high deductible.  We are also trying to build up a small fund to cover his normal living expenses while he is out of work to recover. As a freight delivery driver, he will need to be medically cleared before he could possibly return to work, which will likely take at least a few months of healing and physical therapy.
We love Ben. It's as simple as that.  He is a dear and faithful friend, a hilarious beast, a gifted graphic designer (who created the graphics for my card game), a beloved brother and son and uncle.
 For the past 9 years, he has been a dedicated and enthusiastic Texas Burner, volunteering at events, Town Halls, site preps, clean-ups, and gifting his time and creative energy to making art and awesome experiences for everyone in the community.
He's an incredible human.  Ben is counting on YOU, Mysterious Stranger!  Please help aid in the recovery of a fellow Vault-Dweller, and an all-around amazing guy who's taken a hell of a blow.  A million thanks to all of you for any help you can provide!

Organizer and beneficiary
Matthew Ryan Robinson
Organizer
Irving, TX