Amber's Life Saving Lyme Treatment
Amber awakens for another day with pain and uncertainty.  She wonders if this will be the way it will be for the rest of her life and how long she will be able to live with her condition. Will she get so depressed she does not want to fight anymore?
My name is Jay Cotrone and my daughter Amber has been ill for many years now.  It is indescribable, the pain a parent feels , watching their daughter slowly degrade with a disease that often becomes fatal. It is heartbreaking to see someone with such potential have their life taken away.
Amber has not felt well for many years, but her symptoms were not as pronounced as they are today.  She also went on a church mission trip to Honduras and felt significantly worse after returning home.  It was not until 2 years ago that she tested positive for Lyme. Then her illness and symptoms now seemed to make sense and we now knew what we were dealing with. The trip to Honduras infected her with Parasites and was a major trigger to allow the Lyme to take hold in her body.  If as if the Parasites ,  Lyme and Co-infections were not enough,  in addition, Amber lived in an apartment for 2 years and continued to get even worse, only to discover there was a serious mold problem that makes it even more challenging to treat her condition.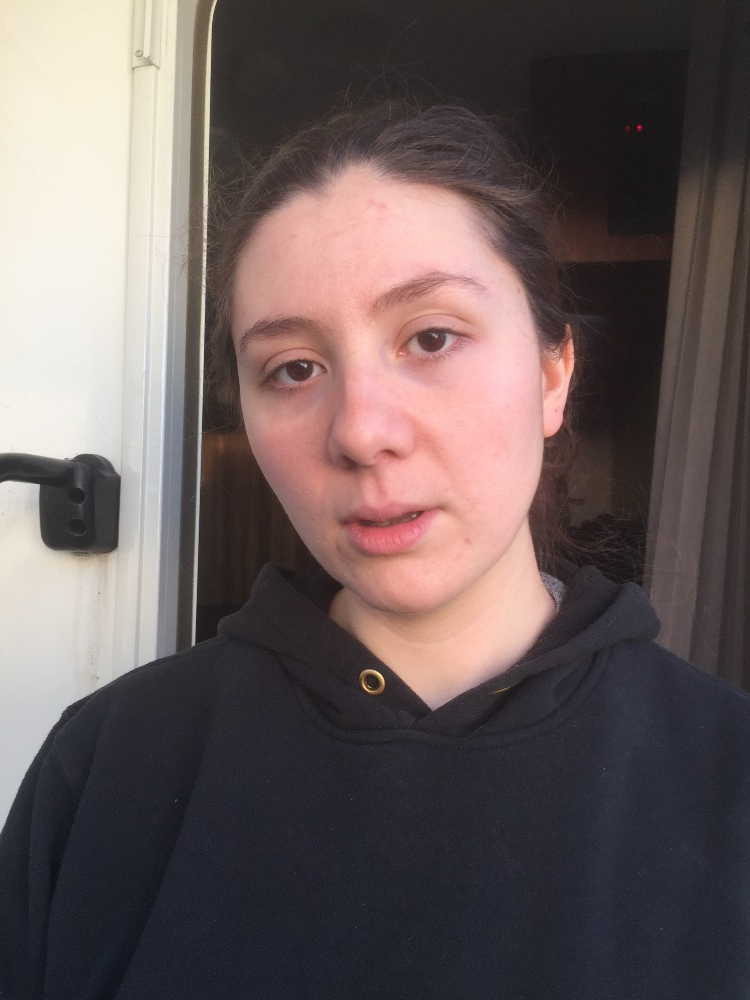 Some terminal illnesses such as ALS or Multiple Sclerosis start out as Lyme disease.  Amber is 28 years old and has never had the life that many young people enjoy.  She suffers with pain 24/7 and cannot sleep for days at a time due to her illness.  She is rarely able to get out and on many days spends the entire day in bed.
Even with chronic pain and severe insomnia, Amber still has hope and remains positive and determined to heal. Amber is an intelligent, caring and compassionate person.  Amber so badly wants a normal life and dreams someday that her healing will allow her to start a clinic to use the knowledge she has gained about this hideous disease to help others.
Her friend John has been taking care of her for over three years to help her slow the degradation of the disease and he has been simply amazing, but at the cost of his own health.  He must hold down a job, get little sleep and spend all of his paycheck and run out of money,  sometimes a full week before he gets paid again.  Often time, there is no food for he and Amber to eat,  just so he can purchase the supplements she needs to get sleep and reduce pain. The only place they can afford to live is a Trailer Park in Roseville CA.
Over the last 3 years, the cost to slow degradation of Amber's chronic Lyme condition exceeds $2000 per month or $24,000 annually.  This includes expensive supplements, chiropractic, colonics and a special diet. This just to help her survive.   
Our family helps financially as much as we can, but it is not nearly enough. Even with all the love, care and support given to Amber, We have come to the conclusion that Amber will never have an opportunity to live her life without enrolling in a clinic that truly understands how to treat Lyme Disease.  These clinics have the knowledge, equipment and methods to truly test and understand each persons specific infections and can design a unique protocol for that person. Something that cannot be done at home.
We are carefully researching clinics that have a record of helping people with Lyme.  Our goal is to get her there in the next 6 months. The average cost for healing centers average $25,000.  This includes the cost of either a 2 or 3 week treatment at the clinic, travel and hotel, and the at-home follow up protocol.  This cost Is not covered under any insurance. Our family simply does not have enough money to send her there without help.Please Help us give Amber her life back!If Ambers Story inspires you,  please donate… and PLEASE share this page with as many friends and family as you can,  even a small donation can really help!   God Bless You!

Organizer
#1 fundraising platform

More people start fundraisers on GoFundMe than on any other platform. Learn more

GoFundMe Guarantee

In the rare case something isn't right, we will work with you to determine if misuse occurred. Learn more

Expert advice

Contact us with your questions and we'll answer, day or night. Learn more