My friends, Heather and Jan Groen, recently lost their home in the catastrophic Knysna fires that recently ravaged the Western and Eastern Cape region, in South Africa.
Thankfully Heather and Jan managed to evacuate just in time, along with their adorable daughter, Maddison and ALL their fur babies. They now face the brutal reality of having to re-build their lives from scratch.
Those who know Heather & Jan, know that they are the nicest, kindest couple who always do so much for others.
They have overcome so many obstacles thrown at them - battling for 14 years to have a child of their own, they were eventually blessed with news of a little baby girl needing adoption.  Little Maddi could not have found a more loving mummy and daddy and is, understandbly, the centre of their universe.  Heather & Jan had only  recently moved to Kynsna and again, against many initial obstacles and adversities, had just settled properly into their new home and new life.  Now this! 
Imagine the absolute heartache and despair. Losing absolutely EVERYTHING - all your photos, your memories, your special sentimental things, let alone your house, furniture and the like.
For those of you who feel helpless yet wish to help, please help Heather and Jan to start the process of re-building their lives.  
Whilst the South African community has banded together in a remarkable effort to bring relief and supplies to the affected region,  I shall ensure that ALL proceeds from this fundraising initiative, will be GIVEN DIRECTLY  to Heather and Jan.  For those South Africans wishing to help - please contact me directly for their banking details if you are unable to do it via this initiative.
Here are 2 photos of the remains of their home...
Thank you so much for your support.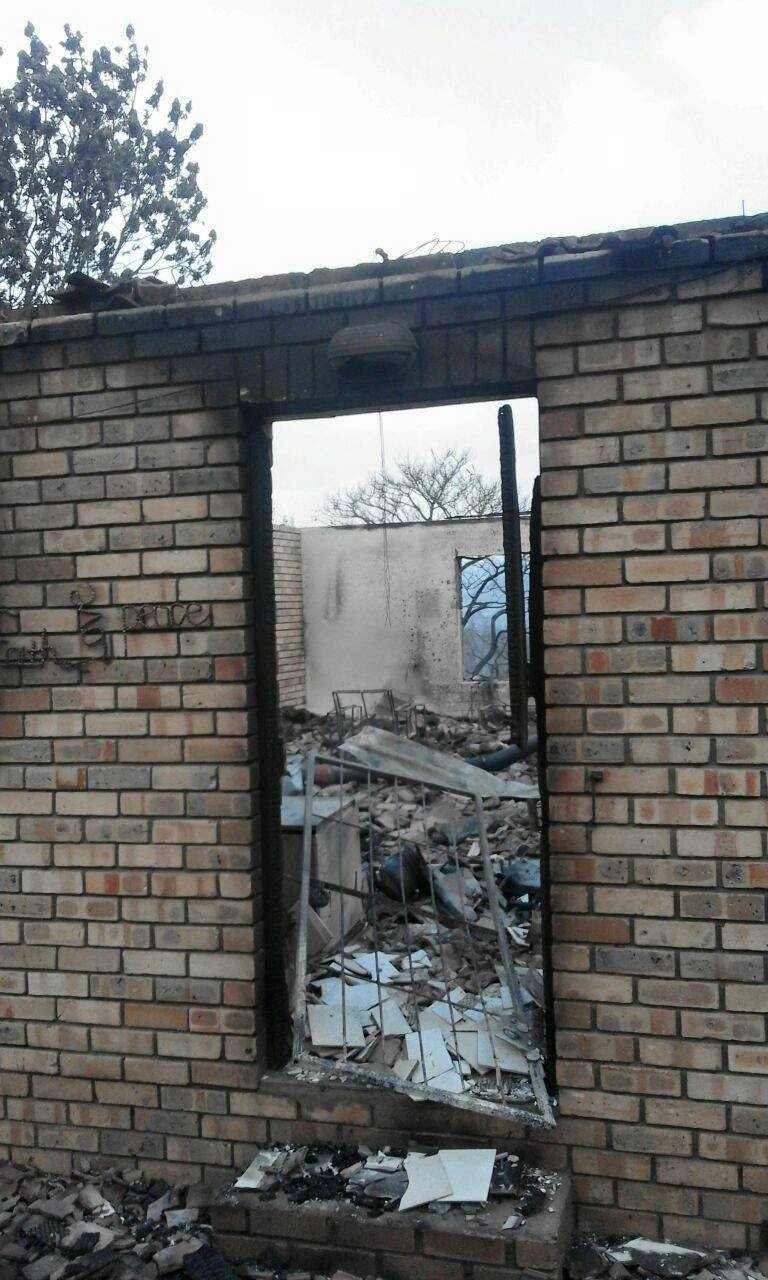 http://www.you.co.za/news/in-pictures-21-of-the-most-devastating-pictures-from-the-knysna-fires/
Every little helps.
Thank you so much x
Organizer and beneficiary
Lise Robért 
Organizer
Bristol, South West England, United Kingdom