Help Eve Heal Lyme Disease & Concussion!
I'm Eve Brown, Atlanta native, artist and yogi. I have created this campaign to help fund the cost of healing from Lyme Disease and a concussion, two invisible ailments that I've been fighting for the past six months and more.  I'm committed to continuing the trauma-informed yoga training that I've been taking part in for the last five months, which any funds leftover after paying for my healing will go towards.
Last November I got into a bike accident, which began the last six months of my physical and mental unraveling. I sustained a neck injury and a complex concussion, the symptoms of which are unpredictable and terrifying. I have daily crippling anxiety, fatigue, and other neurological symptoms, some of which are bizarre (such as not being able to look at screens, read without getting nauseous and bouts of tremors in my legs). In fact, I wasn't even able to look at my screen long enough to write this – my best friend had to help me piece it all together!
About two months ago I had to leave a yoga class I was teaching because I couldn't finish my sentences, and was experiencing intense fatigue. It wasn't until a month ago that I learned that my body has also had undiagnosed Lyme Disease for the past year (or possibly longer). Both of these things are effecting me most intensely on a neurological/nervous system level, so to most people I look "fine", but am struggling everyday to actually feel fine performing simple tasks. 
Upon receiving this diagnosis, I hit a low point. I struggled with the thought of how to recover from not one, but two ailments that deeply affect my mental, emotional and physical well-being. Both the concussion and the undiagnosed Lyme disease have debilitating neurological symptoms. Last month I was forced to stop working because of the difficulty and unpredictability of everyday activities, and was turned to focus on healing myself, and (passively) attending the trainings for my 500-hour yoga training. I began seeking treatment at the Danio group, a clinic in Decatur, GA focusing on chronic illness and traumatic brain injury.
I'm asking you all today to help me raise money to fund the healing of both my Lyme disease and my concussion, which has and will require extensive physical and neurological healing appointments, medications, and herbs to counter the effects of the long-term antibiotics I'll have to be on. For the first six-week cycle of treatment my medications, supplements and herbs cost me nearly $1,000. Each visit with the Danio group is $500-$1,000 and initial tests can be as much as $3,500 (not including further testing as treatment ensues).  I will be in treatment for at least six months, potentially as long as 1 or 2 years. We're estimating costs ranging between $9,000- $13,000. I've so far been struggling, quite honestly, to find ways to finance my medical expenses, everyday living expenses and the cost of my training. I'm lucky to begin working with the Danio group to help unravel and heal the myriad of symptoms at work in my body and am thankful that I've found such a supportive and knowledgeable group there.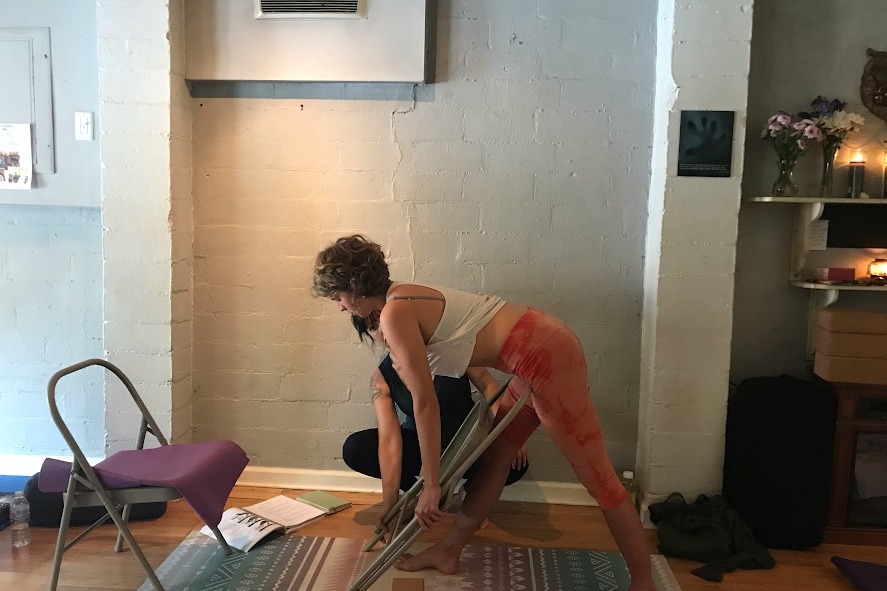 Above is a photo of me practicing ways we can adapt yoga postures with chairs to make poses more accessible to every body. This photo was taken before the Lyme Disease resurged in my body. 
I want to get better so I can complete my 500 hr yoga training. Because of my condition I am currently unable to participate physically in the training, I have to look on instead. Completing this training is incredibly important to me as someone who is processing their own trauma and learning how to create boundaries of safety and structure within the practice of yoga. I understand the vast impact that trauma can have on the physical, mental and emotional body, and have experienced and witnessed the transformative power of yoga to move an individual from a state of fear and helplessness into that of empowerment and possibility. This is a type of training designed to help me teach yoga that is accessible to anybody. Not everyone is able to sit comfortably in their bodies if they were abused as a child. Not everyone has a body that a general yoga class is accessible to. This training will give me the tools to teach a form of yoga that is accessible to all, including victims of trauma or those who have physical limitations in their bodies. It's helping me support one of the core principles of yoga: that yoga meets you exactly where you are. 
This is the work that I'm called and committed to do, and can't wait to get back to once I'm in a healthier space. When we feel powerless and scared, it is incredibly difficult to show up fully for those around us and contribute to our community, much less ourselves. It is incredibly difficult to turn our pain into compassion. I believe that finding safety and stability within trauma, and allowing ourselves to feel brave again (maybe for the first time in our lives) is the beginning route to healthier selves and a healthier community. By contributing to this campaign, you're contributing to the healing of my immediate conditions, as well as investing in the yoga training that will enliven my, and hopefully a myriads of other's, futures. 
I am hoping to raise $15,000 to cover the beginning cost of my healing treatment at the Danio group. Anything left over after paying for my treatment will go into funding my yoga training, other healing modalities such as chiropractic visits, as well as basic living expenses. Thank you for reading, I am truly grateful for anything that you can contribute! 
Deep thanks to Marion Albers who helped me to write this.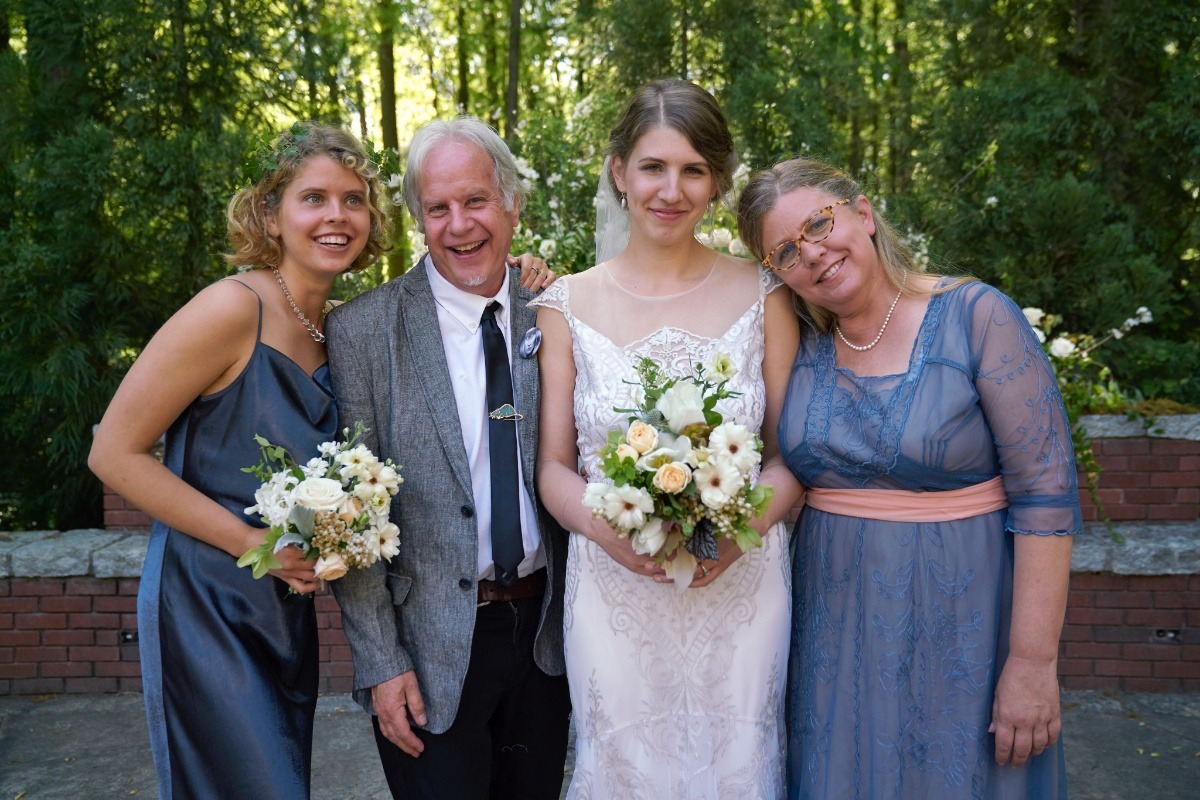 Organizer
Eve Brown
Organizer
Atlanta, GA