Our beautiful and wonderful daugther, sister, wife and mommy is fighting the greatest war of her life YET AGAIN IN 2019. Her cancer has returned to a spot in her mouth AND in her lung.  She is 38 years old and has never smoked and/or been a heavy drinker. She fought Stage 3 tongue cancer in 2018. It's supposed to be a curable cancer, but it has returned. The docs said there was a 20-30% chance this cancer can return and unfortunately for Heather, she was part of the 20-30%. She went through an extensive 11 hour surgery and 6 weeks of radiation in 2018 the first time around. On January 17, 2019, she had surgery to remove both her mouth and lung tumors . Unfortunately, both surgeons could not remove all of the cancers. Her doctors wanted her to heal and relax for a week or so before the next step in treatment. Her oncologist decided that the next step would be chemotherapy. Once that is no longer effective, immunotherapy will be tried. The oncologist said that Heather's cancer is not curble. She will always have it, but the hope is she will go into remission. And when she comes out of remission, a different chemotherapy or immunotherapy will be used. 

She is an amazing daughter, sister, wife and mommy to the two most precious children in the world.  They need their mommy so she WILL win this fight. We wanted to establish this Fund to help cover the financial strain medical treatment can cause as well as the future medical bills that will start coming in. 
Heather is one of the most selfless people you will ever know. She is also a warrior and will defeat this horribly invasive disease. She means the world to us all and we want to make her journey and battle a little less stressful by removing some of the financial worry and burden as she fights.
Any donation and sharing of this GoFundMe will be a blessing! Thank you to all!!!!!!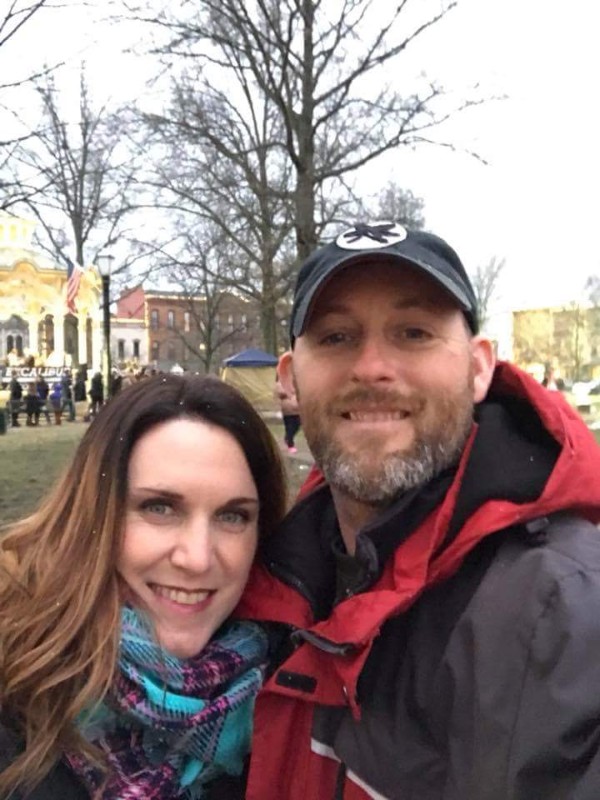 God bless you and your family from our family!             
                                 #HEATHERKSTRONG