Greyson David was born on August 25, 2016 at10:18 am at 7 pounds 1 ounce.  Labor and delivery went picture perfectly, but once Grey came out everyone scurried around as he was struggling to breathe. He was immediately taken away and rushed to NICU where he was prepped for transport to Fairfax Inova Hospital.
Greyson was diagnosed with "
Pierre Robin Sequence
" a set of abnormalities affecting the head and face, consisting of a small lower jaw (micrognathia), a tongue that is placed further back than normal (glossoptosis) and an opening in the roof of the mouth (cleft palate). Babies born with Pierre Robin Sequence have challenges with both breathing and feeding, hence the need for close monitoring in the NICU as well as Surgery on his jaw.
This Sweet baby Boy will go through
Surgery on Thursday, September 1.
 He'll need to have the pins in his jaw turned twice a day and will be on a breathing tube and sedation for at least five days  increase the size of his airways and his ability to breathe should improve immediately! Following those five days, he will have about 2 1/2 weeks in the hospital to remove his breathing tube and the doctors and nurses work with him to feed from a specialized bottle and establish that he can continue to make weight gains. Hopefully sending Greyson and his amazing parents home by September 21st.
Six weeks later, Greyson will need to return to the hospital to get his Hardware removed with an overnight stay to make sure all is well.
About Nine months down the road, Greyson will return once more for surgery to repair his cleft palate.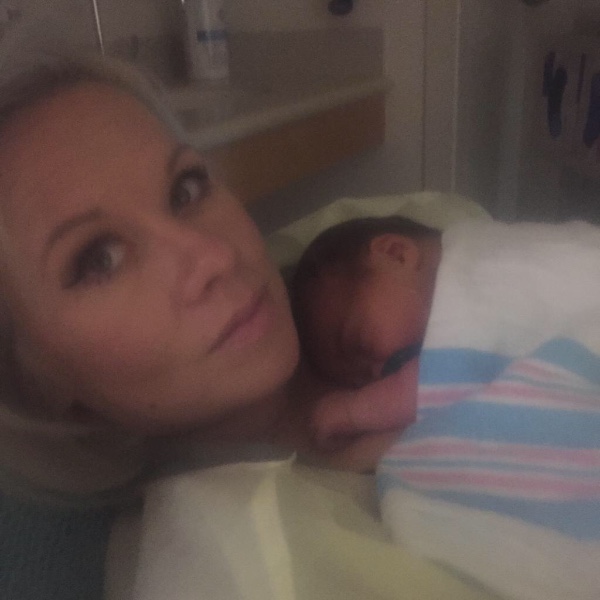 He has a tough first year ahead of him but We know that he is receiving the best possible care and could not have  more loving and supportive parents. Rachelle and Johnny are tired, but holding up well.  Any donation is appreciated and will allow Rachelle and Johnny the ability to spend time with their sweet baby boy and not worry about the bills they are incurring.
Please keep Rachelle, Johnny, and Greyson in your thoughts and prayers. 
We will keep you all updated on baby Grey's progress in the upcoming weeks ahead through  
www.caringbridge.org/visit/greysondavid