Give Ashfaq hope for a new future!
Name: Ashfaq HussainBackground: Pakistani (Shia Muslim)Profile: Fluent in spoken and written English, UNHCR-certified refugeeLocation: Refugee detention in Makassar, Indonesia since 2013Risk of returning: Death, arrest, tortureThe Opportunity: Private sponsorship to CanadaFinancial Need: $16,500 CAD  ($17,500 AUD)
His story: 

Ashfaq was just 16 years old when he had to be the hope for the family to find everlasting peace and freedom for their war ravaged home in Pakistan. Little did he know, he was going to be trapped indefinitely amongst the thousands of fellow refugees in Makassar, Indonesia, one hour's flight away from Bali. He is a man with a heart of gold, one of the most modest, patient, and kindest people around. 
How did it all come to this?
Ashfaq comes from a small village in Pakistan. As a child, he grew up happily and had no knowledge of the hatred and bigotry that bore Sunni against Shia. In fact, he had a lot of Sunni friends, and they coexisted. But things quickly began to shift when the Taliban started arriving in his village. In 2007, many armed groups (the Taliban) came to the area. The government did not do anything while they were traveling through, nor did anyone stop them as they claimed to be Islamic pilgrims and said they had come to teach Islam to Sunni people. In reality, they were spreading hatred against the Shia people. It's nearly impossible for them to escape with their lives. Taliban would come to threaten them with deaths to leave the village.
"They would bomb us. But we refused to leave as we had nowhere else to go. Then they began attacking our village. Many of the villagers were killed" said Ashfaq. 


This had become a reality for most people in the area. And as they were running out of options for safety throughout the country as there were many animosities that they received as a Shia Muslim, the family chose Ashfaq to be sent out from Pakistan to find safety and stability in another country. They called a smuggler and were charged about five thousand dollars. Ashfaq's mother had to sell her dowries and Ashfaq's father's heritage land and also borrowed some of her relatives' money to meet the smuggler's demand.
Ashfaq had heard that Australians were kind and compassionate toward refugees. They were offering new lives to refugees just like himself, but his expectations turned when he finally discovered the truth. In 2013, he made his way to Australia. Unfortunately, as he was going down through Indonesia, he was caught and arrested by the officials before he ever made it to a boat towards Australia. 
"As soon as I landed there, I cried, why had I been put in detention? Was my previous suffering not enough?" said Ashfaq. 


Like in Manus (PNG) and Nauru, where formerly thousands of refugees and asylum seekers were detained illegally for years according to the Refugee Convention, Australia created a similar situation for people in Indonesia. Since 2013, around 14,000 refugees have been trapped in Indonesia as Australia stopped the refugee boats. Ashfaq was jailed in a detention centre for 2 years before eventually being released into community housing. Yet still, Indonesia does not recognize foreign refugees' existence until 2016 to give them basic rights. He has been refused education and work opportunities in this country. He has been in limbo since 2013. With facing death at home and a rapidly deteriorating mental health situation that renders him not being able to make personal agency decisions to help himself improve and socialize well amongst others.
Ashfaq was just 16 years old when he was forced to run for his life. He dreamed of bringing his family to Australia for Freedom and eventually pursuing his passion to become a pilot. He had lost his innocence, mental health, his dream, and hope for the future. Only because he was seeking safety from being bombed in Pakistan by the Taliban.  
With your generous help, Ashfaq can go to Canada to continue his study and work hard to bring his family to safety.  (Currently his whole family is still in a very dangerous place.)
"And after all, I would love to found my own organisation to help the homeless people around the world. I want to give peaceful life & love to others because I believe that happiness is the most important thing in life. If we give happiness to others, we feel happy automatically. We'll feel peace in our hearts." passionately said Ashfaq. 
Funding: 

The good news - because Ashfaq has UNHCR refugee status, he can be privately sponsored to come to Canada. A team of Canadian volunteers can be formed and created once we can fundraise the right amount. The big challenge is funding. The minimum amount required to settle a refugee for one year is set at
$16,500
, though more is preferred.  The breakdown provided by Canadian Immigration:
·      Startup costs*: $3,300
·      12 months of income**: $13,200        
In-kind deduction (annual amount):
* Startup costs (maximum value) $1,955, including
·      Food staples: $105
·      Linens: $80
·      Household needs: $300
·      Furniture: $1,085
·      Clothing: $385
** Shelter: $7,008 (If shelter donations are from donors that are parties to the sponsorship, they can be considered as in-kind donations from the estimated sponsorship cost.)
As soon as this money is collected, it will be held in a secure bank account managed by a Group Of Five Canadians who will serve as Ashfaq's official sponsor. When Ashfaq arrives, the money will be disbursed under guidelines laid out by the Canadian government.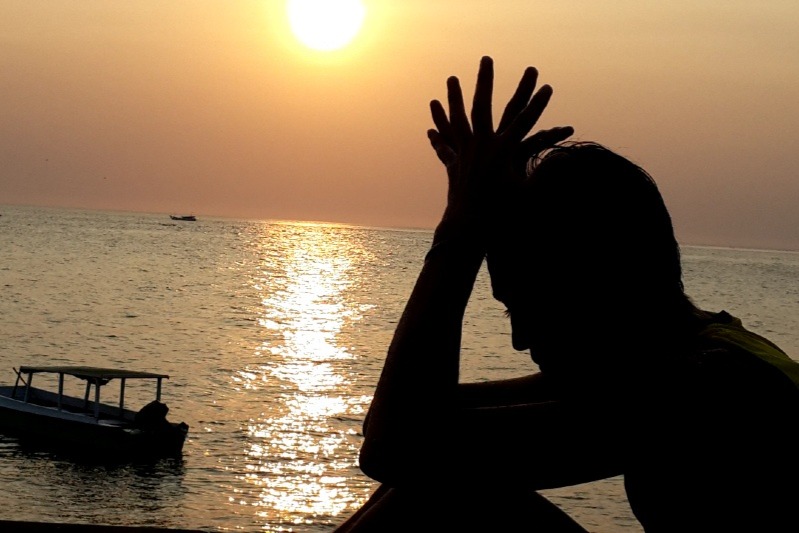 The Opportunity:
Ashfaq has a golden heart and he is a dedicated man with patients who is willing to do anything to help his family back home. He will make a wonderful addition to Canada. You can contact him through his Facebook page and read his story in Australian Piece outlining his biography, "
My halted journey toward freedom
" and watch his other video here:  
His Video Story 2
In 2018, his story was finally first heard through a film by Alfred Pek, an Australian-Indonesian filmmaker who is making a documentary called Freedom Street. Ashfaq is featured as one of the stars. This documentary fully explores Australia's long history of externalising its border protection policies toward Indonesia and beyond. Ashfaq finally had learned from the experts that he was arrested and detained in Indonesia because of Australia's regional deterrent policies.

Please help! Every dollar brings us one step to our goal.
We are also building a team of sponsors to bring Ashfaq to Canada. He is looking to be able to have an opportunity to open more freedom for his family. If you would like to join, please contact
Alfred Pek
or
Joyce Fu
 on Facebook.  
If you're a Canadian,  and interested in helping support Ashfaq Hussain as a sponsor, please contact
Stephen Watt (in Toronto)
or
Abdullah Sarwari (in Vancouver)
 on Facebook.
You can also reach out to
Ashfaq Hussain
 directly on Facebook.
Reach out and discover how wonderful it is to privately sponsor a good person to start a new life – with your help – in Canada!
Thank you for your support. And please help spread the word by sharing this post!
Become the first supporter
Your donation matters
See all
Fundraising team: Ashfaq's Fundraising Team (2)
Alfred Pek
Organizer
Raised $1,160 from 9 donations
North Rocks NSW
Joyce Fu
Team member
Raised $100 from 1 donation