GENERATION ZERO HUNGER FUND 
Can this be the generation to end hunger? IT CAN. With your help.
Members of Gen Z are go-getters, activists and dream big. They seek uplifting and positive opportunities to make the world a better place. And the nine youth leaders of Generation Zero Hunger are no different. Read their stories below and then donate to help us raise $40,000 to accelerate their impact and end hunger. 
In honor of our 20th anniversary, Sodexo Stop Hunger Foundation will match every dollar donated (up to $20,000) by midnight EDT, Thursday, June 20th. 
More information about Sodexo Stop Hunger Foundation, Inc.: The Sodexo Stop Hunger Foundation works to ensure that every child in the United States, especially those most at-risk, grows up with dependable access to enough nutritious food to enable them to lead a healthy, productive life.
Meet The Scholars

Korbin Leddy

15-years-old / Stockholm, S.D.
Korbin knows his efforts alone will never solve the issue of hunger, but he can create a chain reaction that motivates other youth to get involved. He has rallied his classmates and 4-H members to
organize food drives,
collecting over 7,300 pounds of food for the Grant County Food Pantry. He also started "Buckets of Goodness," container gardens with tomato or green pepper plants so that people can grow their own food.
Lauryn Hinckley

19-years-old / Bismarck, N.D.
North Dakota has the highest number of billionaires per capita of any state in the U.S. It also has one in five kids living in hunger. Those facts inspired Lauryn to be the
voice for the voiceless
in her community. She started a backpack program to send kids home with enough food for the weekend. Lauryn also organizes PB&J drives, providing over 28,000 sandwiches. She has educated and recruited thousands of youth volunteers from schools, 4-H clubs and her sorority. She wants people to have the uncomfortable conversations about wealth and hunger so children in North Dakota can play harder, think smarter, and dream bigger.
Nicholas Metropulos

20-years-old / Boca Raton, Fla.  
Living in southern Florida, Nicholas saw an
opportunity to end hunger hidden in plain sight.
Taking advantage of otherwise surplus fish caught in fishing tournaments, Nicholas re-purposes it to feed hungry people. As executive director of Fishing for Families in Need (he took that role at age 15!), he recruits youth and adult volunteers to gut, clean, and fillet the fish for soup kitchens to cook and serve. Last year, he provided over 1,000 pounds of fresh fish – an otherwise unaffordable protein source – to patrons of soup kitchens in South Florida and the Caribbean.
Roark Sizemore

21-years-old / Morgantown, W. Va.
After an awkward moment seeing a classmate and his siblings among the patrons at a homeless shelter where he was serving meals, Roark committed to end hunger in his community. He started food pantries in schools – now at 11 schools serving 1,200 children each month. Roark also
learned about the root causes of poverty and hunger
, and the challenges specific to rural hunger. Then he started Pantry Plus More to meet those challenges with nutrition education, medical and mental health care, and housing information.
Shreyaa Venkat

16-years-old / Ashburn, Va.
Others often describe Shreyaa as being a "multiplier effect." In fact, she
made an app for that
! Called" Nestables," the app connects people who have excess food to donate, local shelters seeking food sponsors, and volunteers looking for service opportunities. Whether it's serving meals to the homeless on weekends, spreading the word about hunger through social media or sharing her passion for eliminating food waste, Shreyaa multiples her impact by engaging others. Her organization, NEST4US, began with four core members in 2015 and has blossomed to over 400 regular volunteers today serving meals to 8,000 people experiencing homelessness.
The Organizations 
Olivia Jones, No Kid Hungry Youth Ambassador, Share Our Strength  
21-years-old / Charleston, S.C.
We have plenty of food in the U.S. And we have child hunger relief programs that work. The problem is that not enough kids are able to access them. That's where No Kid Hungry Youth Ambassadors like Olivia come in. Youth Ambassadors are college-aged leaders who implement hunger solutions, including access to summer meals, food skills education, research and advocacy. Olivia
learned from people with firsthand experience of hunger
to improve summer meals outreach programs in rural South Carolina.
Lakeisha Perkins, 2019 Emerson National Hunger Fellow, Congressional Hunger Center
23-years-old / Des Moines, Iowa
Lakeisha spent much of her childhood growing up hungry, living in shelters and churches in Des Moines, Iowa. Her firsthand experience fueled her passion to bridge the gap between those that suffer from hunger and those that do not, while eliminating the harmful stereotypes surrounding them. Her fellowship includes farm-to-school efforts in rural West Virginia and a child nutrition project with the Food Research and Action Center in Washington, D.C. Lakeisha
met with members of the West Virginia congressional delegation
to share her lessons and request support.
Kaitlyn Shand, President, Campus Kitchens at Shenandoah University, Summer Intern, Campus Kitchens Headquarters
19-years-old / Stockholm, S.D.
Kaitlyn is a master of persuasion, recruiting peer volunteers for her college's Campus Kitchens Project to grow the group from 30 students in early 2017 to more than 300 this school year. The Campus Kitchen team at Shenandoah University recovered over 5,000 pounds of food and served more than 2,000 meals last academic year .  Nationally, The Campus Kitchens Project uses existing resources, such as food recovered from campus cafes, to fight hunger today. Their Sodexo-supported initiative, Beyond the Meal, uses nutrition education, community gardens, and anti-isolation programs for senior to address the underlying causes of hunger.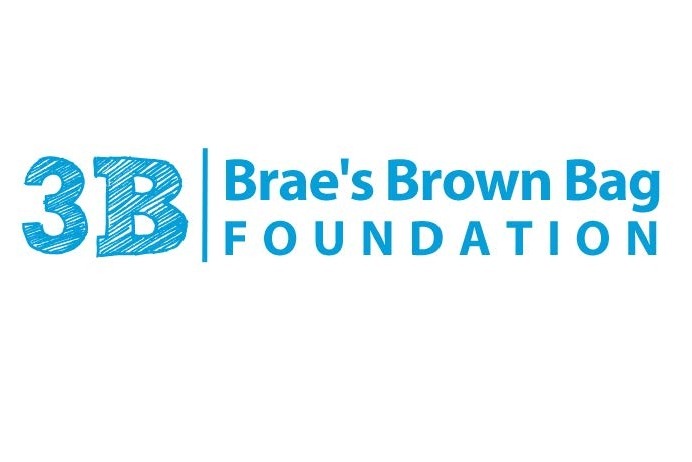 Braeden Mannering, Brae's Brown Bags, 2015 Stephen J. Brady Stop Hunger Scholar
15-years-old / Bear, Del.
Braeden's personal mission is not only to feed people today, but to raise awareness of food insecurity and poverty, and empower and inspire youth across the nation to solve it. His organization has delivered over 14,000 bags of food. Braeden also
teaches others to become zero hunger advocates
through activities such as a kids' track at Delaware's Annual Hunger Conference. This year's participants (1st-8th graders) sent over 100 letters to Delaware legislators advocating anti-hunger efforts.