Help Gary as he beats Colon Cancer!!


A TRIP BACK HOME....
It has been 10 long years since Gary has seen his Mom back in Illinois.  It has been far too long! With his tumor markers rising, he wants to take a road trip to visit his mom, family and friend's back in Monticello, Illinois. But their car is in need of some major repairs before they can take a road trip back home. They need to get the throtle body gasket fixed, plus a new battery and brakes. Help make Gary's road trip wish come true!


Gary Sheets's family and friends are uniting to raise money to help with his battle against colon cancer. Please show your support!

Gary and his amazing wife have demonstrated incredible bravery, as well as devotion to one another and their family and friends. They have three grown children, Tonya, Michael, and Christopher and they're blessed with 6 wonderful grandchildren. His value is immeasurable to his family, friends, and anyone else who has the pleasure to know him. His sense of humor, kindness, courage, and loyalty are just a few of the countless attributes that make him a genuinely special person who can and does make the world a better place!


MAY 14, 2015 UPDATE:
Thank you so much for your help. We are continually amazed and bless by the continually out pouring of support and love! On Gary's last visit to the doctor he found out that his cancer tumor marker numbers are on the rise again. They have gone up almost 100 points in 3 weeks. However, there is a new chemo drug, just approved, for his type of cancer. Our oncologist is checking to see if our insurance will cover it. We're still hanging in there, and fighting hard. Hopefully, insurance won't hinder his getting this new drug...but we all know how insurance hates to approve anything new and expensive. We truly appreciate everyone's kindness and help during this very difficult time.


APRIL 2015 UPDATE:

Gary's mom, Carolyn, graciously gifted a king sized tempur-pedic adjustable bed. He is so thankful and can now rest comfortably after his horrible chemo treaments.



MARCH 25, 2015 UPDATE:
Gary and Susan would like to sincerely thank everyone for your love and generosity! We created this account in June 2014, not really knowing what to expect. We have been completely overwhelmed, with the amount of support they have received!!
With your past generous donations of $6,000, several of the past issues have been repaired or replaced.  We were able to replace the broken dishwasher & microwave, and repair the dryer.  We were also able to have the furnace serviced & repaired.  A temporary repair was made on the roof, to stop the leak.  Unfortunately, the roof is old & needs replacing.  The estimate was quoted for around $6,000, so that has been put on hold, for a later time.
Most importantly, insurance was restored, and treatments were resumed, last year.  Unfortunately, premiums and deductibles are high & they now have huge out of pocket expenses.  They owe thousands to their oncologist for Gary's chemo treatments.  They are now learning, that even with their copayment, some of Gary's medications are costing close to $400 each...and he has over 10 medications, he takes every day!  Medical bills are piling up, along with household bills, grocery bills, and gas expense, going to dr appointments & treatments.  We also just learned the "service engine soon" light just came on, in their car.
With the constant pain from the tumors, and the horrific side effects from chemo, Gary spends the majority of his time in bed.  He has requested a king split adjustable bed.  While they received some kind offers of a hospital bed, Gary is wanting to stay in their bedroom.  The only room, they would have available, for a hospital bed, would be in the downstairs office, isolating him even more.  It is very important Gary & Susan are able to spend time together, watching movies, talking, staying close.
Due to the severity of his Cancer, Gary has been unable to work for 2 years.  Susan is also unable to  work, since she is his full time caregiver, driving him to chemo, Drs appointments, and taking care of his other daily needs.  She also cares for her adult mentally handicapped brother, who also lives with them.
Gary & Susan wish to thank each & every one of you, who have helped them, in this extremely difficult time in their lives.  They truly value your friendships.  We are blessed to live in such an amazing mountain community.  The kindness of family, friends, & even strangers has been extraordinary.  Let's join together and help a family that is truly in need!





PLEASE PAY IT FORWARD!!!!
Gary and his wife Susan were like you and I, living life to its' fullest. Then one day, everything was taken from them due to that nasty thing called Cancer! Gary was diagnosed with stage 4 Colon Cancer in August 2012. With his inability to work due to his health, and loss of medical insurance – the mounting medical bills forced them to deplete their 401k and savings account to do what they needed, provide Gary the best care they could afford. Unfortunately, the funds ran out and caused him to have to take some time off from treatments which caused the Cancer to spread to the Prostate. Thankfully, due to Obamacare he is back in treatment – but they need your help!
Without funds, they are unable to make significant repairs around the house:
The roof is Leaking
– Every time it rains, the living room has buckets of water pouring in. The insurance company won't cover it saying it's just an old roof. AND of course now the ceiling in the living room is falling in.  And, we don't even want to think about the mold issue.
The Furnace is broken
– Thankfully it's not winter, but we have to get this replaced before the winter and pipes begin to freeze.
Fixed November 2014!The Broken Dishwasher
– This might sound like a luxury, but Susan is the full-time caretaker of her mentally disabled 68 year-old brother and Gary. This little luxury gives her time to relax and be available to the needs of Gary and Leonard. Also, this disinfects dishes which is critical to health care.
Replaced June 2014!The Hot Tub is broken
- Again, sounds like a luxury. But Gary needs this for pain and stress relief. 
Fixed January 2015!Brakes for the car
– Do I really need to say more.
Fixed June 2014!The list just goes on and on, and as time passes the situation becomes worse!
As you can imagine, it has been a difficult journey, but Gary is fighting hard. He has completed 2 rounds of chemo and had surgery in March of 2013.  Right now he is on his third round of chemo and is responding well.
While cancer may have changed Gary and Susan's way of life, their love never fails. So let's show Gary and Susan how much we love them and care for them.  I know this will mean so much to them.
We together can help them by raising money through friends and family – PLEASE, PAY IT FORWARD!!!!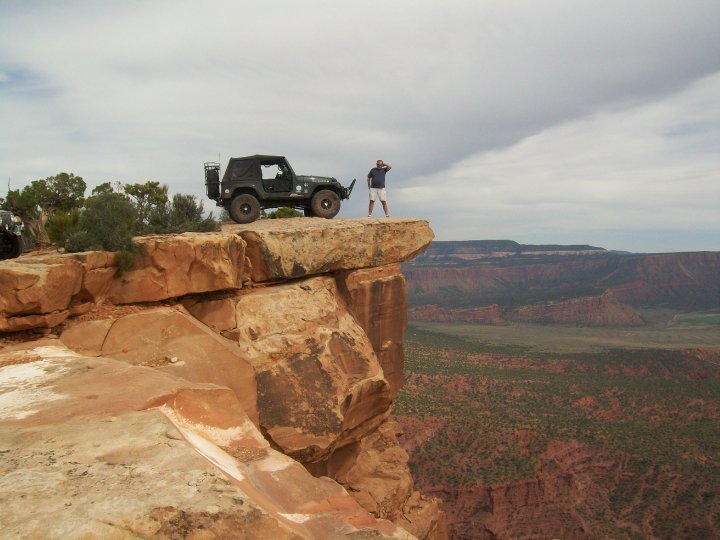 Organizer
#1 fundraising platform

More people start fundraisers on GoFundMe than on any other platform. Learn more

GoFundMe Guarantee

In the rare case something isn't right, we will work with you to determine if misuse occurred. Learn more

Expert advice, 24/7

Contact us with your questions and we'll answer, day or night. Learn more