Thank you for taking the time to read this, as it was not easy to write. It was difficult for us to publicly post this personal information in attempt to reach out, but with time we've recognized and accepted that there is no way to financially prepare for such a life altering injury. That being said, we have no expectations for the outcome, as we couldn't be more thankful to already be apart of such an amazing and loving support network. 
First, I'd like to personally thank every single person who's given us support, love and prayers. We haven't let a day go by without being grateful for our blessings in all of this. Above all, my mom is alive and healthy and we couldn't be more thankful for that. While there are naturally a lot of ups and downs, there are also a lot of mental and physical growths each day. Focusing one day at a time, nothing seems to bring down her (truly impressive) positive attitude and strong spirit! She is definitely the same outgoing Gail everyone knows and loves.  Chris and I are also doing our best to keep up a positive attitude while providing all the support she needs in the mean time.
THE STORY
About three years ago, my mom (Gail) and step dad (Chris) moved from Wisconsin to Durango, Colorado to fully immerse themselves in their multiple passions for great community, live music and above everything else - to explore and adventure the outdoors. Since then, they've done nothing short of this, utilizing and committing every single day to live music, biking, hiking, backpacking, snowshoeing, camping and their most recent love for river rafting. Unable to sum up how genuinely beautiful, loving and amzingly fun my mom is, below I posted a few pre-accident photos of her in her natural environment.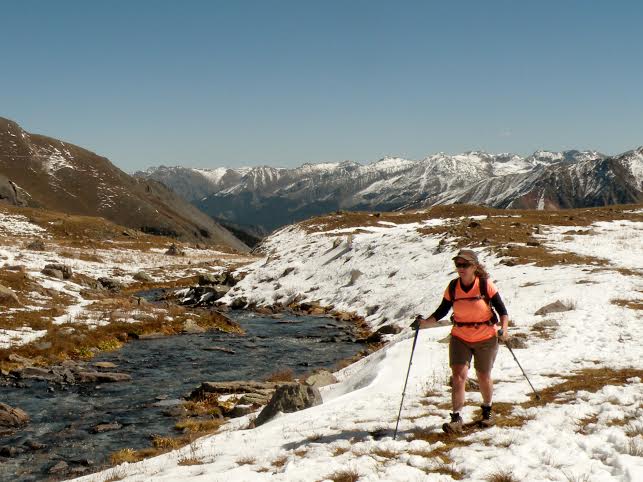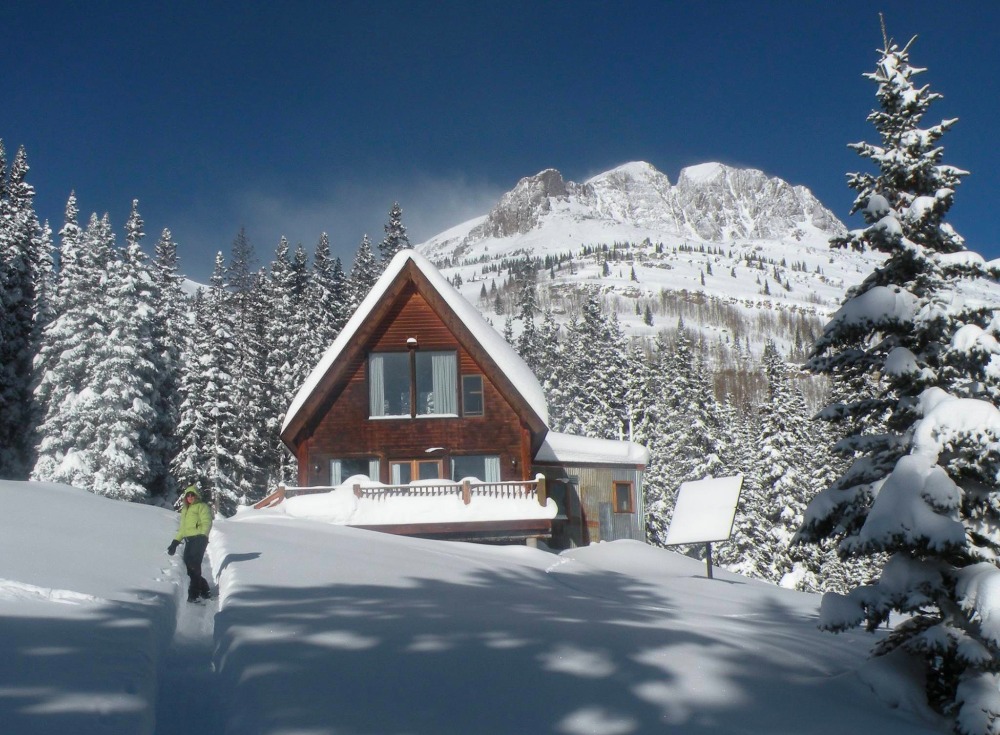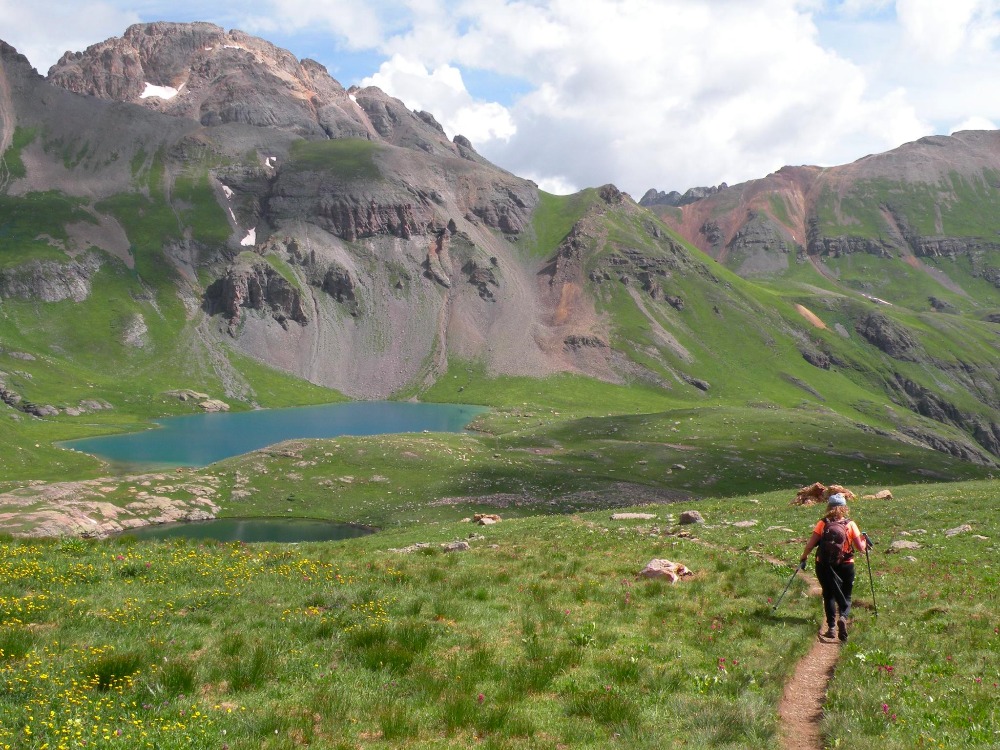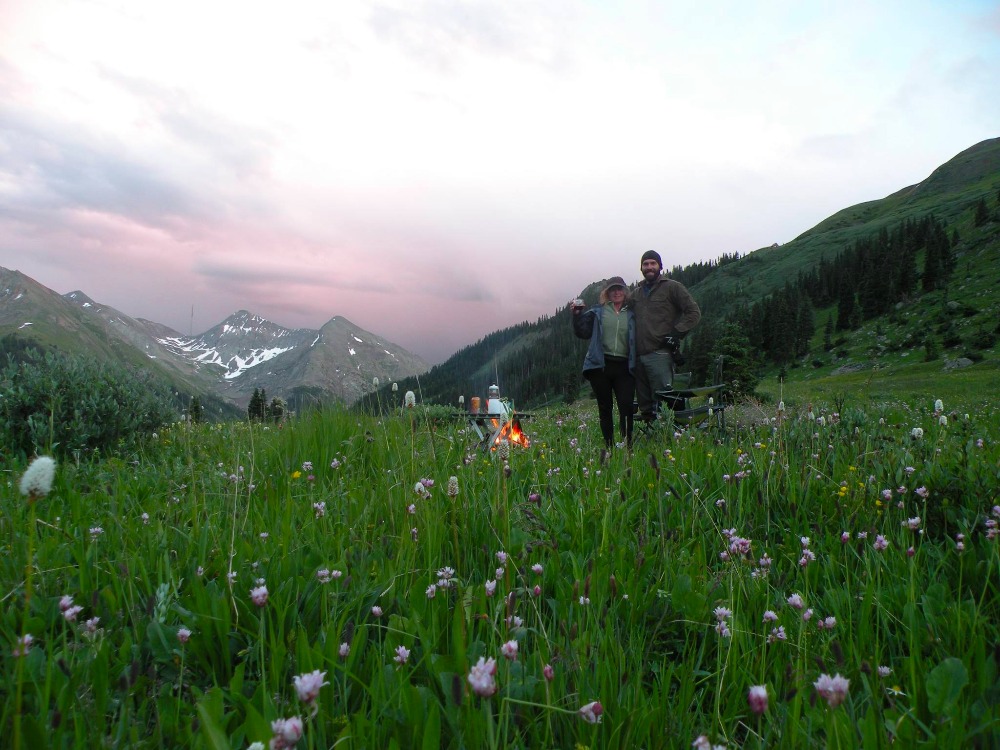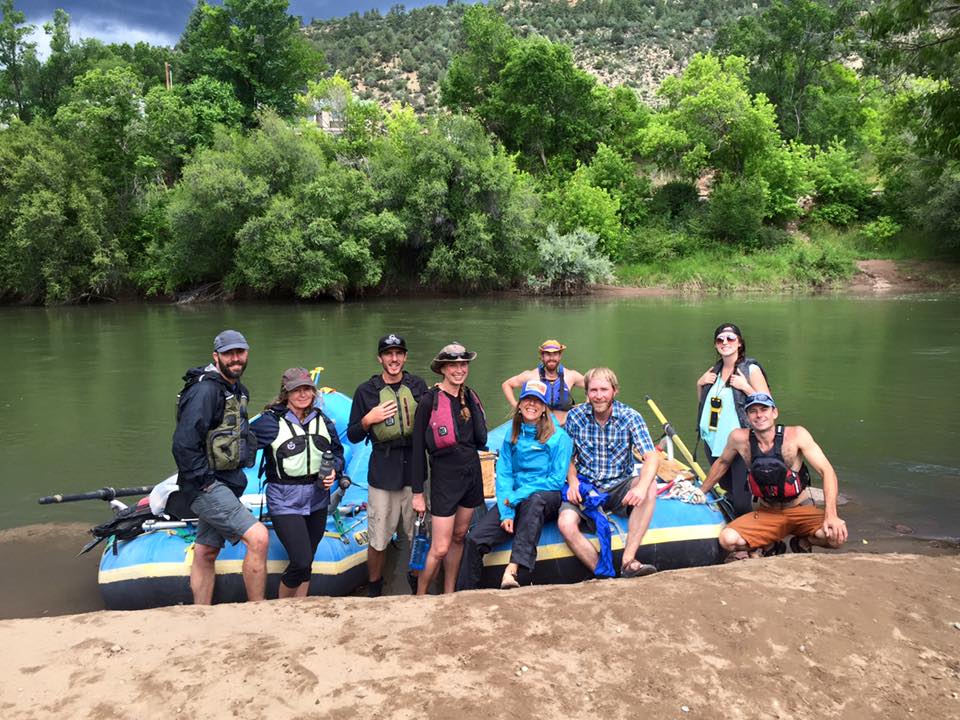 On March 20th, 2016 my mom was in an accident that left her with a life altering injury.
My mom and I were taking a ski lift up to the top of a mountain for a quick scenic tour that I'd been bragging about all winter. While exiting the top of the lift by foot, I was only a few feet away from her when the chair knocked her off the 10-foot plat form, falling headfirst onto uneven rocky ground. Screaming out for her immediately, she was unresponsive. A few minutes later she slowly regained consciousness as two others on the scene began a patient assessment. Though slow to respond, she calmly cooperated. From the assessment, we quickly discovered a few obvious injuries including head and back trauma, as well as no sensation or movement from the waist down. 911 and Flight for Life were called immediately, along with further on-scene assistance.
We were several hours away from the closest hospital that could accommodate to her injuries. Luckily, there were more than enough people medically qualified to safely toboggan her down the mountain where an ambulance was parked for immediate assistance. Waiting for the arrival of Flight for Life, they proceeded to stabilize her spine, monitor vitals and insert a breathing tube in preparation for airlift. Not even an hour after the accident, my mom was being flown from Silverton, Colorado to St. Mary's Hospital in Grand Junction. Once she arrived, they immediately began 7 hours of surgery on her back and spine. 
Making an incision the entire length of her back, they discovered she had fractures up by her T-8 vertebrae, as well as fractures to the T-11 and T-12 vertebrae, severely pinching and stretching her spinal cord. After relieving and stabilizing the spinal cord, it took a lot of metal hard wear to realign her spine. After surgery, the surgeon informed us that damage was equivalent to a complete spinal cord injury. He then proceeded to explain that the odds of her walking again would be considered a miracle.
After further examination, doctors informed us on additional injuries they discovered including a broken right scapula, multiple broken ribs, and severe head trauma that caused a few concerning brain bleeds (which thankfully never worsened). While recovering from surgery, she spent a week in the ICU followed by a week on the Nero floor where they further monitored improvement and cognitive function. Hardly two weeks after the accident she was interviewed, accepted and transferred to Craig Hospital just outside Denver, CO – a world renowned brain and spine rehabilitation facility. She is expected to be at Craig until mid June.
Craig Hospital already has her involved in intensive daily physical, occupational and speech therapies as well as other specific courses to teach her how to independently accomplish daily tasks in a wheel chair. While she is paralyzed from the waist down, she is lucky to have complete control of her entire upper body allowing her to sit up on her own. This will allow her to eventually be completely independant in daily activities. After discovering two weeks of lost memory follwing the accident,  cognitively, she seems to be 100%. Speech therapists at Craig will continue to test for any potential short-term memory issues. Providing access to state of the art gym equipment, knowledgeable staff, and even outdoor specific courses, my mom is continuing to gain so much strength and stamina every day she is at Craig Hospital. 
On April 19th (Gail's birthday), one month after her accident, she gained some feeling on the bottom of her right foot, changing the status of her complete spinal cord injury to an incomplete spinal cord injury. There is still no improvement of muscle control, but it's a start. While we are aware that the odds of full recovery are still unlikely, we continue to be cautiously optimistic and grateful for every little improvement.
INSURANCE & EXPENSES

Being the adventurous, outdoor enthusiast that she is, my mom was fully prepared for the unexpected with one of the best major medical insurance plans. While she registered for long-term disability and is no longer receiving income, after a $10,000 maximum out of pocket deductible, insurance is paying for almost all medical costs. This includes the med flight to St. Mary's Hospital in Grand Junction, her time at St. Mary's, the ambulance transfer to Craig Hospital and her entire stay, and one basic wheel chair. 
Again, while she was fully prepared for the unexpected, we could never anticipate the cost of such an unlikely life altering injury. Insurance does not find vehicle or home modifications to be a necessity, though with modern vehicles and houses, they are very obviousy a necessity. For now however, we are mainly focused on home modifications and access to the outdoors.
As of 3 years ago, my parents own a town house near downtown Durango. Location wise, it is next to the Animas River Trail, which is a paved trail that runs through Durango allowing her independent access anywhere she needs to be. Not to mention, safe and immediate access to the outdoors. The town house modifications would include widening at least 4 doorways, two ramps, lowering kitchen and bathroom counter tops, bathroom accessories, and one curved stair lift.
OUR $36,000 GOAL:
Below is a sum up of expected expenses, looking at the lower end of the scale. While we expect more expenses than our goal, we don't have any expectations from creating this funding campaign, nor do we expect to raise every penny. Already so grateful for all our blessings and support as is, we are more thankful for any donations!
- $10,000 insurance deductible
- $6,000 - $10,000 lost wages
- $12,000 curved stair lift
- $5,000 minimum in home modifications
- $3,000 for a wheel chair that is capable of outdoor access!
                                                                          = $36,000 - $46,000
___________________________________________________________
Again, I can't thank everyone enough for all the love and support, and for taking the time to read our story. If nothing else, please let our story remind you to love and live life to the fullest and be grateful for all of your blessings while you have them. 
Healing is happening!
- Kaila
Donations

Organizer and beneficiary
#1 fundraising platform

People have raised more money on GoFundMe than anywhere else. Learn more

GoFundMe Guarantee

In the rare case that something isn't right, we will refund your donation. Learn more

Expert advice, 24/7

Contact us with your questions and we'll answer, day or night. Learn more