G.I.V.E. Playground for FLIPANY
Want to join us making a difference? We are raising money to benefit the non-profit foundation, FLIPANY (Florida Introduces Physical Activity and Nutrition To Youth) .  You can choose to make a donation right here on our Go Fund Me page or you can contribute directly on the FLIPANY website
https://flipany.org/
Please click "Donate" and include "GIVE Playground" under company name.  All donations will receive a tax receipt.
We, Masterful Living 38B, are committed to creating a world that is loving, connected and abundant. Our mission is to create and leave a legacy playground that motivates children to G.I.V.E. (Gratitude Inspires Visions Everywhere).  The legacy that is left behind in the community from the G.I.V.E. Playground is an inviting experiential place for children. We will create a blueprint for the G.I.V.E. Playground that we can share with other communities, schools and non-profits, so it can be replicated forever and ever. 
We are revamping a park in a less privileged area with a design focused on gratitude and ways of giving. The playground will have 4 main stations: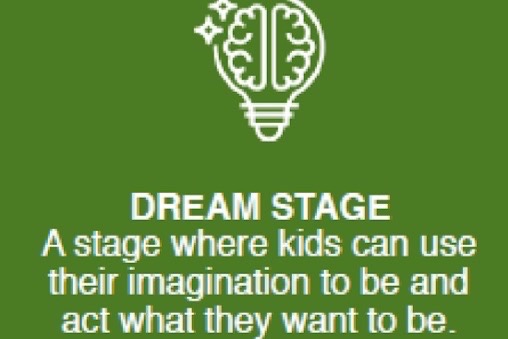 The main stations will be integrated with regular playground activities such as:
This fundraising initiative will cover the costs of equipment which include a basic playground, shade and shelter canopy, special amenities (e.g.; dream stage), re-surfacing and picnic tables.  We will also need support to cover the installation costs however, we will have a large 100 plus person volunteer team that will keep our costs low.  Other materials such as paint, green space, artwork, borders, surfacing, irrigation, and drainage will also be installed.
We are aiming to raise $30,000 before May 17, 2019.  We have designated our special playground build weekend to take place May 18-19, 2019.   Any donation amount is greatly appreciated and will be used for the development of the G.I.V.E. Playground.  
You can also support our project by VOLUNTEERING and by sharing this information with family and friends.  Please join the volunteer build weekend on May 18-19 by clicking here:
https://www.eventbrite.com/e/build-the-give-playground-tickets-59023729564
With sincere thanks,
The G.I.V.E. Playground Committee
*More information about Florida Introduces Physical Activity and Nutrition To Youth Incorporated may be found here:
https://flipany.org/
*FLIPANY empowers youth and adults through nutrition and physical activity programs while raising awareness and creating policy changes for healthier, more food secure communities.
Organizer
Masterful Living 38B
Organizer
Hialeah, FL

Florida Introduces Physical Activity and Nutrition To Youth Incorporated (Flipany)
Registered nonprofit
Donations are typically 100% tax deductible in the US.