Dom Sciacca Scholarship Foundation
On August 19th, 2017, Fulton lost a big part of its community when Dominic Sciacca passed away after his 2 year battle with brain cancer.
Dom was only 19 years old.
For those who knew Dom, they knew what a passionate kid he was.  He loved the classroom, the soccer and lacrosse fields, and most importantly, hanging out with his lifelong Fulton and North Carolina friends.
As a way to commemorate Dom's hard work both on and off the field, Dom's parents (Angie and Tom) along with  his close friends, Austin Wilde, David Tallents and former teammates have put together the Dominic Sciacca Scholarship Foundation!
The goal is to raise a minimum of $10,000
and jump start the program which will award a scholarship each year to a rising student on the soccer or lacrosse teams.
Please help us keep Dom's memory in Fulton for years to come!
Thank you so much for your support.
With Love,
Dom's Family and Friends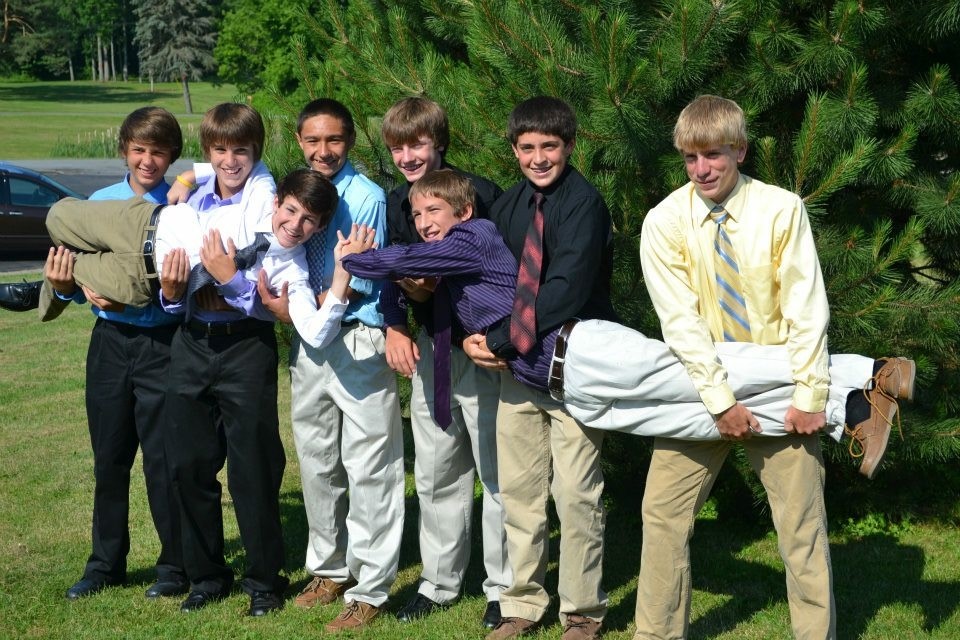 Left to right:
 Dominic Sciacca, Austin Wilde, Charlie Alton, Jake McDermott, Robbie Pollock, David Tallents, 
Being held:
Spencer Vono, Mitchell Nelson @ 8th grade graduation.
Organizer