Finding Beauty: Grand Rapids
Finding Beauty: Grand Rapids is a collaborative community based art project to be shown at Artprize 2014  at the Urban Institute for Contemporary Art (UICA).
Our collaboration
features two of my photo images from downtown Grand Rapids,
StreetBox I
(taken from a UPS dropbox) and
StreetBox II
(taken from a US Post mailbox), which will be transformed into two beautiful interior design elements.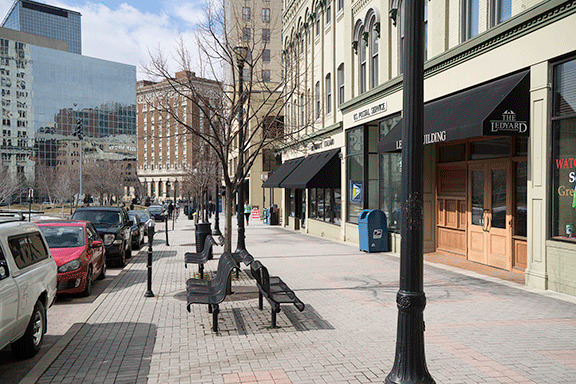 The first element is an extraordinary, handcrafted wool carpet created from
StreetBox I
by
Scott Group Custom Carpets
a world renowned green carpet manufacturer headquartered in Grand Rapids.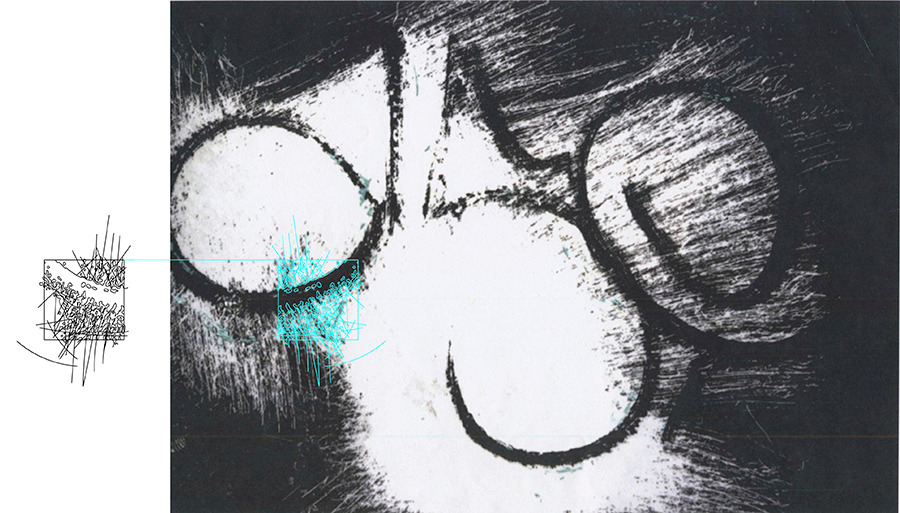 After being shown at ArtPrize, the custom carpet is being donated to UICA for the enjoyment of the whole Grand Rapids community in the new seminar and reception area.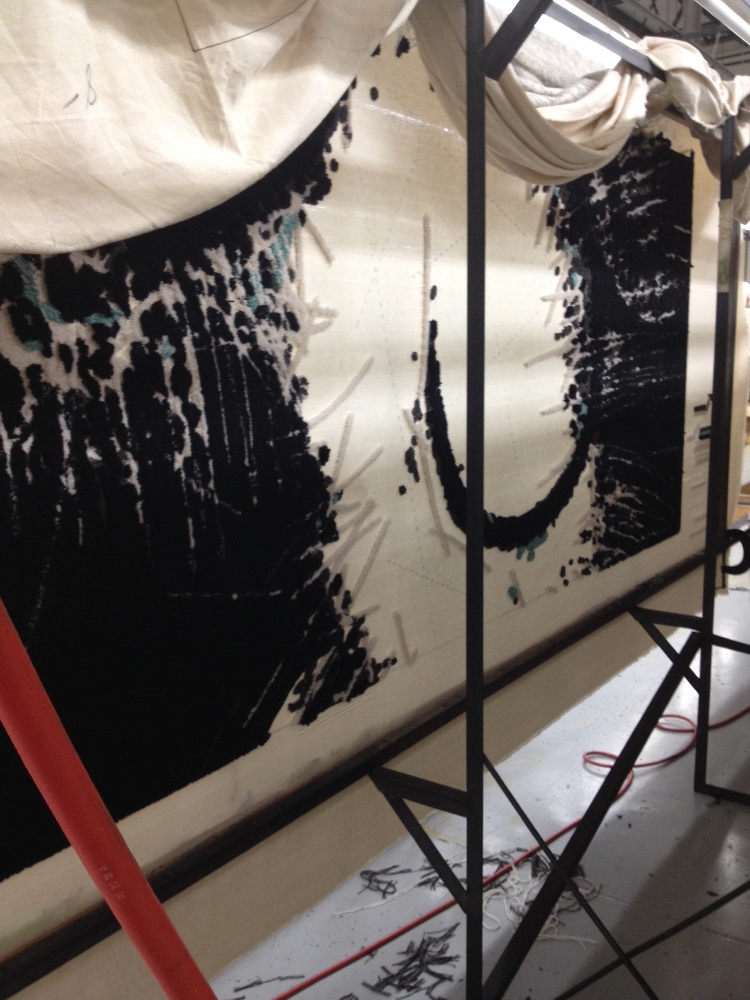 The second element is a set of three towering, colorful, translucent window shades created from
StreetBox II and set into three custom, laser cut brushed-steel valances designed by Grand Rapids interior designers J Parker McCollum
.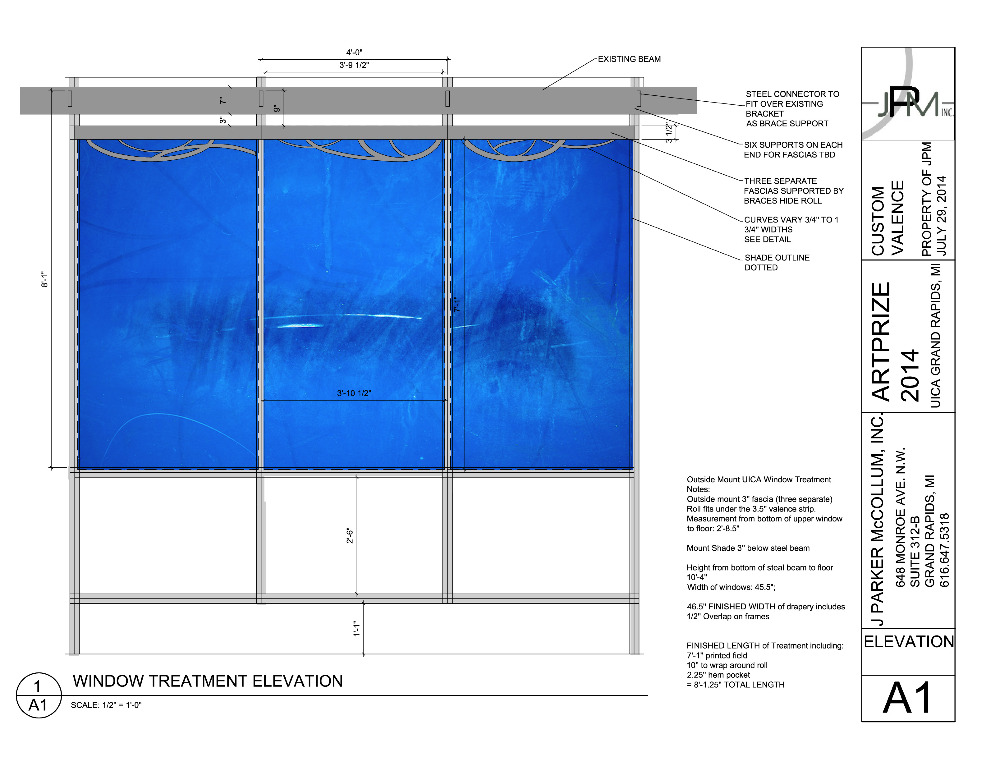 The shades are being printed by 
Reed Custom Printing
in Portland, Michigan.
How you can help...
Pledge.
We need help to complete and install the final pieces of the project.
No one in the creative team is taking payment for their contribution
, but there are substantial material and travel costs in getting us over the finishing line for
ArtPrize
. These include:
•
Final payment for the carpet ($7,000 due on September 12th).
•
Printing and production costs
for the motorized window shades along with the manufacture of fittings and handcrafted metal fascia
(current estimate $3,000)
.
•
Travel, accommodation and materials transport costs
. We are commuting to Grand Rapids from our home in Iowa (an 8-hour drive). We estimate another two commutes before we temporarily relocate to Grand Rapids at the beginning of September to install the
FINDING BEAUTY: GRAND RAPIDS
and set up camp for the duration of ArtPrize2014.
•
A raised platform to display the carpet
(8' x 10' x 1') constructed of wood and finished with paint.
•
Printed materials and audio displays
for use at the exhibition.
We appreciate any donation towards our goals, large or small. We welcome your help in creating a unique installation that will remain as a lasting contribution to the Grand Rapids community.
Something special is happening in Grand Rapids
and we're excited to be part of what I see as a new kind of inter-active and cooperative green economy based around beauty and the arts.
So far we have received generous in-kind donations from
Scott Group
,
J Parker McCollum
and
Reed Custom Printing
, as well as contributions from local supporters of UICA, including the
Mankoff Family fund at the Grand Rapids Community Foundation
, and the
Shannon Family Foundation
(which includes Chuck and Katie King, our ArtPrize host family.)
About the rewards . . .
Rewards include: signed prints from the Grand Rapids Collection
photographed in and around the city's downtown; hand-signed, hand-printed organic, graphic T-shirts featuring the StreetBox I image; an invitation to a special reception at UICA (an opportunity to meet with everyone involved in the project), dinner with the artist and a personally guided tour of ArtPrize2014.
Looking Forward and Giving Back..
.
As the name suggests, ArtPrize2014 offers a series of prizes for the best entries as voted on by the public and a panel of expert judges. If we are fortunate enough to win the Grand Prize, we plan to offer back to you all of your donations. In this way, if you choose, you can re-invest your generosity in another worthy art project. And don't worry you get to keep your rewards from us!
We are thrilled to be a part of a creative process that is bringing beauty and inspiration to the public
while building a new kind of economy that involves artists and "makers". There are commercial implications, which all of our collaborators are well aware of. Everyone involved in our project is thinking of ways to create future income streams from this collaborative effort. In order to continue the spirit of cooperation and generosity that is the main ingredient of our project, we plan to make a donation from any future income derived from images sourced in Grand Rapids towards Grand Rapids community projects.
There are two more important ways you can be a part of FINDING BEAUTY: GRAND RAPIDS.
•
Join us! Visit us on Facebook and Tumblr
. While you're there, don't forget to share your thoughts. We want to hear from you!
•
Help us Spread the Word!
Have a blog? Or a friend who would find our project interesting? Please share with your friends!
We appreciate everyone's help and support in making this project a reality!
For more information about the photographic work of Tony Ellis, please visit
Tony Ellis Art
.
Or watch the video:
Organizer
Tony Ellis
Organizer
Fairfield, IA