My 15-year old sister is now an orphan and I'm requesting your help to ensure she succeeds in life. 
Just before 4am on Wednesday March 26th, Nancy Gayle Coleman, my mother, released her physical body and began her next journey. She would have turned 56 last week. 
Her four children were by her bedside in her final hours. Earlier in the day when she saw the four of us together for the first time in nearly a decade, she exclaimed "this is awesome!" Those are the last words I heard her say.
FALEENA'S SITUATION
My mother left behind 4 of us kids, the youngest being Faleena who is now 15 and about to start her sophomore year of high school. Her biological father committed murder/suicide in 2006 and she is now left with no parents. She is also without financial support, as my mom left only crippling debt. My sister Nikki (24) has committed to raising Faleena through high school (see below). While my siblings and I are committed to doing whatever it takes to ensure Faleena has a successful experience in high school and beyond, we are requesting any and all financial support. 
See below for specifics on our financial needs. 
GROWING UP
Until I was a teenager, my Mom was incredible. Loving, committed, passionate. She homeschooled myself (now 28), my brother (now 26), my sister (now 24), and my half-sister (now 15). Sadly, as we got older my mother's mental illness, and a slew of abusive husbands, created a tumultuous childhood for us all as we survived emotional and physical abuse. The three older of us kids ultimately moved in with our biological Dad and have gone on to have tremendous success in education, our chosen professions, and life in general. We are committed to ensuring that Faleena has the same opportunities. 
                                         "
Princess" Faleena
A MESSAGE FROM NIKKI

My name is Nikki Whitehair, I am 24 years old and in April of 2014 I was preparing to travel across Europe and Southeast Asia living on organic farms for 12 months. Unfortunately, in late March of 2014, my mother was admitted to the emergency room and died one week later of advanced stage bone cancer. Behind, she left my 15 year old half sister Faleena with a 40-acre ranch and a mountain of debt. Faleena's father was part of a murder/suicide in 2006, and now she is an orphan. I have postponed my world travels and moved home to Kiowa, Colorado in order to take over as the Legal Guardian of Faleena. It is with great sadness that I take on this position, but also with great joy as I get to guide Faleena through her teenage years into adulthood.
What we are up to now: I am currently selling the 40-acre ranch that my mother owned in order to settle out roughly $300K in mortgage, credit card, and medical debt (she did not have health insurance). Once the ranch is sold, Faleena and I will be moving 40 miles away to be closer to a good public school, where Faleena will start in the Fall of 2014 as a Sophomore in High School, and I will get a job as a professional chef. Faleena has always been homeschooled, so I will be spending the rest of this summer finishing up her freshman year curriculum and preparing her for the adjustment of public school. My intention is that Faleena will now have ample opportunities to create long lasting friendships, participate in choir and sports teams and to receive an education that will be the foundation of her future. She is passionate about Professional Barrel Racing, and we have spent the months of April and May competing all over the state of Colorado. My intention is that she will compete again next year, in the 2015 High School Rodeo season. When we are not immersed in school this summer, I will be taking her to the eye doctor, dentist, MD, and physical therapy to get her a clean bill of health. Faleena has not been to the doctor since she was 8 years old, and needs current vaccinations and overall checkup. It is also my intention to get her enrolled into grief counseling. I cannot imagine how it feels to lose both your mother and father by the age of 15. It is imperative that she has a safe space to grieve and work through the sadness of these traumatizing events.
Faleena's future is bright. She is incredibly intelligent and talented, and I am here to be of service to her, to create a future in which she is independent and happy. Her future aspirations include owning a horse training and breeding facility, working with the Wounded Warrior Project which supports Veterans dealing with trauma, to help children who have been in abusive and traumatizing homes, and to eventually have beautiful children of her own.
                                          Nikki and Faleena

EXPENSES - WHERE THE MONEY WILL GO



$2,000
- WISDOM TEETH REMOVAL. 
$750 
- VACCINATIONS. Faleena has not been to a doctor since she was 8 years old. She needs a full checkup and to get current on her vaccinations
$500 - 
EYE CARE. Faleena hasn't had updated prescription since she was 10
$1,200 
- SCHOOL SUPPLIES. Faleena has always been homeschooled and needs all supplies (books, calculator, clothes, etc.) to succeed in school
$1,000
- PHYSICAL THERAPY.
Faleena was kicked twice in the hip by a horse last year and mom never took her to the doctor. She has daily pain associated with this injury.
$2,500 - 
GRIEF COUNSELING. It is imperative that Faleena be given a safe space to process the recent loss of her mother, and the loss of her father when she was 8 years old
.
$1,000
- MOVING EXPENSES. Moving to a small 2-bedroom house 40 miles from "The Ranch" (which is being sold to settle debt)

$3,000
 - RENT. First & last month's rent + security deposit for new place
------------
= $11,950 IN EXPENSES
Ongoing Expenses
$1,200/month - Rent
$350/month - Health Insurance for Nikki + Faleena
$200/month - Gas
$300/month - Utilities (this is the amount of current electricity bill)
$50/month - Phone for Faleena
$60/month - Internet
$150/month - Pets. Faleena has two canine best friends Billy & Rusty. Her two horses--Flax and Princess Leilani--are being boarded for free by a friend
----------------
= $2,310/month IN ONGOING EXPENSES
The funds will go into Faleena's guardianship account which Nikki controls and manages for Faleena under court supervision.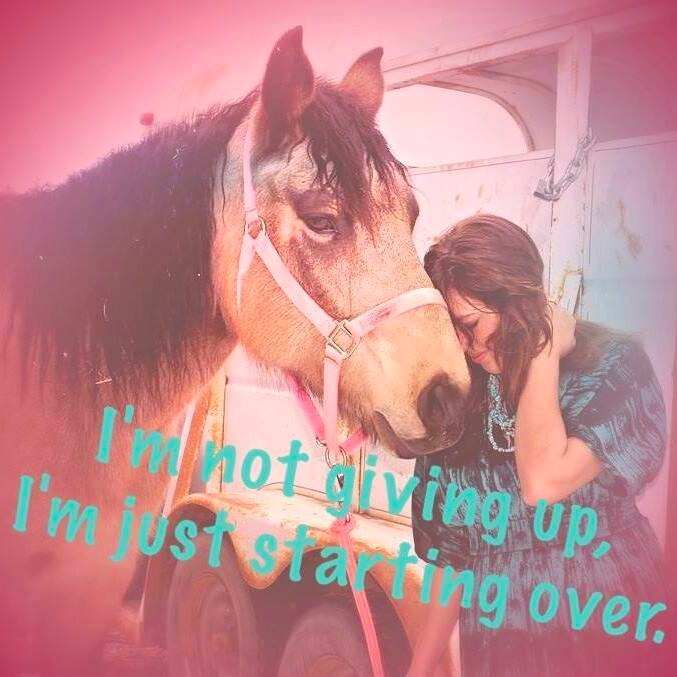 Faleena with her horse Lani

Organizer