Help Lab B Keep Our Doors Open!
Laboratory B urgently needs your help!
Lab B is Burlington VT's community-minded civic hacker- and maker-space on Pine Street.  We are a State and Federal 501(3)c non-profit organization.   
What happened?
A few things.  But the condensed version is, we've recently run up on some major expenses, coupled with an increase in rent and utilities.  While we have increased our member dues, they are based on need-based tiers; raising them even more would be counterproductive to our mission of keeping the Space an accessible community resource, including to those on a limited/fixed income.   
We need to ask for your help to keep the Space open 
while we make additional changes in our finances and work on getting additonal sponsorships and grants. 
As an entirely volunteer-run and -operated non-profit organization,
100% of our membership dues go to keeping our doors open:  paying rent, utilities, and insurance
.  We rely on generous donations from the community, from maker faire sponsorships, and from our members' own pockets to organize and run our community events.    
Your tax-deductible donation will directly impact the community
by allowing us to continue to offer a community space and run public events.  Please consider helping us continue our mission!
What does Laboratory B do, and why should you support us?
- We provide tech education and tech literacy to the community, and to people of all ages.
We've traveled all over Vermont, bringing robotics demonstrations and soldering workshops that have taught beginners of all ages, from kindergarteners to retirees.
We regularly offer our space, time, and equipment to help teach community members how to repair their broken electronics, from electronic fly swatters to video game consoles, at Electronics Repair and Exploration Nights.
We hold weekly Public Hours, where members volunteer to host our Space and serve as a tech resource to the community, and just hang out.
We've helped other community spaces gain 501(c)3 status by acting as their non-profit sponsor and mentor.
- We provide space and resources for self-empowerment, as well as a forum for the exchange of knowledge and expertise:
Members have 24/7 access to equipment, web, work space, and cool tools.  Some of our self-employed and freelance Members organize co-working sessions to have a common space to work and support each other.
Members have offered one-off and recurring workshops and discussions on a number of topics to members and the public, including:
  - Linux installation and basics
  - Bitcoin and other cryptocurrencies 
  - Mobile security and communication
  - Locks and physical security 
  - Free and Open Source (FOSS) tech and culture.
  - Co-operative ventures in Vermont
  - Cider, kombucha, and other homebrewing interests
  - Boot-strapped screen printing
  - Cosmetics and skin-care
  - Gender, race, and sexuality in tech culture and cult films
And so much more!
- We believe tech, maker, gamer, and 'nerd' culture should be diverse and intersectional and accessible to all, regardless of background, identity, ability, or financial means.  
Membership dues are on a sliding scale to incorporate need-based limited- and fixed-income situations.  
Our Space on Pine Street is near public transit lines and an easy walk from the downtown bus hub.
We are committed to running events that are accessible -- and affordable -- to folks regardless of background or identity.  All of our events are run on a sliding-scale donation (or at-cost, when materials are expensive) basis.
We regularly host public LAN parties, Drop-in Dungeons & Dragons games, and Magic: The Gathering nights.
We run a spectrum of inclusive and safe events, such as "Sunday Somethings" that give women and trans/q folk in the community opportunities to learn and develop skills in games and hobbies that have historically been dominated by men.
We are a
neurodiverse
and
LGBTQ+ friendly
space.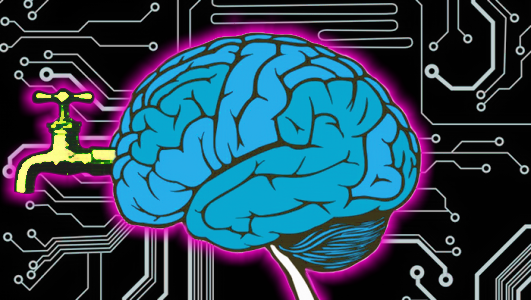 Our goals this year include:
  - Increasing the frequency of free educational events, such as Electronics Repair & Exploration Nights
  - Increasing our presence at northeast regional maker faires and mini maker faires.  This year we will have several first-time events!
  - Designing our own in-house soldering kits, which should be able to drive down the price of soldering lessons
  - Building more robots!
  - Launching a monthly book club/study circle
  - Regaining financial stability!
Again, our major public events -- such as our children's soldering workshops and community electronics repair nights -- rely on donations to help us provide our space and resources to the community.
Laboratory B in recent news
:
Lab B at the Rutland, VT Mini Maker Faire
http://www.sevendaysvt.com/vermont/hanging-with-the-robots-at-rutland-maker-faire/Content?oid=3529047
Our (very impromptu) interview with CCTV for Channel 17 - Town Meeting TV:

"Hacking Into Laboratory B, 12/22/2016"
More Videos from Lab B on Facebook
:
https://www.facebook.com/pg/LaboratoryB/videos/
Our official incorporated name is
Vermont Hackerspaces, Inc.
We are a State and Federal 501(3)c nonprofit organization. EIN: 45-3966737
Your donation is tax-deductible!
...and a receipt is available upon request.  Contact: [email redacted].
Please include your complete name and current contact information when requesting a receipt.
You could become an official Lab B Sponsor!
Any donation of $1000 or more makes you an official Sponsor of the space!  We will display your name and/or company logo on our Sponsorship board and link to you on our website and social media.  
Thank You! to our dedicated Lab Members both past and present who have devoted hundreds of volunteer hours to help make our growth and community events a continuing success!
This fundraiser is being hosted by member, Board Director, and rogue university chemistry prof. G. I. McGrew.  
All donations go directly to the listed beneficiary Vermont Hackerspaces Inc.
(dba Laboratory B), care of Aaron Silber, our Treasurer.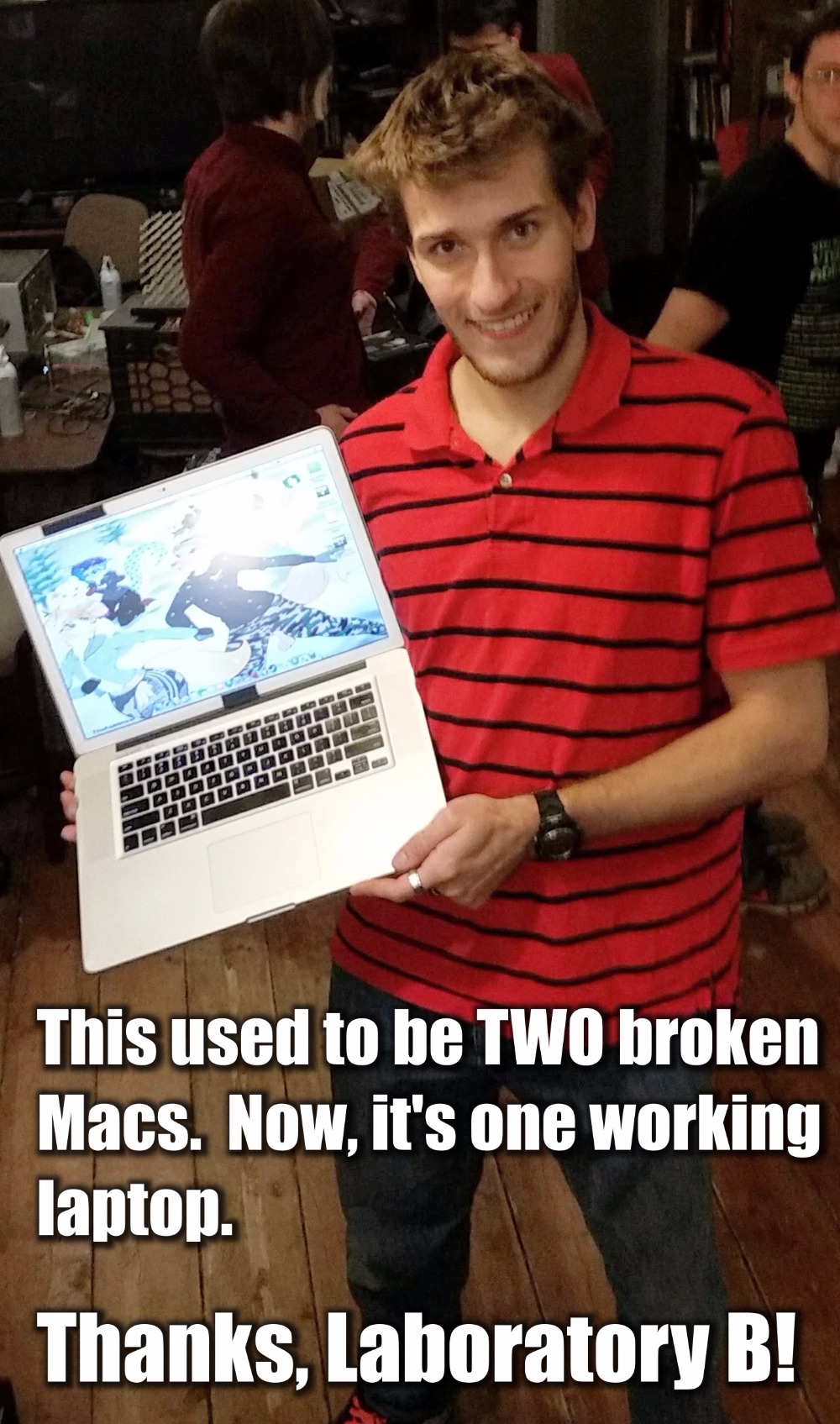 Organizer and beneficiary