Dylan's Soccer Camp-Málaga CF Spain
From John and Sadie:

Dylan Juan Segovia (12) is the oldest of our 3 boys.  He recently attended one of four Málaga CF Elite Player ID camps in the USA where he was selected to travel to Spain and train with Málaga CF  for 6 days.  Málaga CF
is a soccer team/club in Spain in La Liga, the top professional association soccer division of the Spanish soccer league system.  

Dylan's Spain itenerary is shown below:


John and Sadie would like to raise money solely for airfare to get from Kansas City to Spain and back!  All other expenses, including original camp fees, meals, transportation, passport fees, and hotel are being covered by John and Sadie.

As John and Sadie lead a dynamic life, with all 3 sons being very active, a lot of detail is required when choosing the right airline, dates, and times.


John's comments:

"This trip is not entirely about soccer, but about Dylan understanding sports are much larger than a win or a loss.  Making the decision to go on this trip will show Dylan that when opportunity knocks, answer...and by doing so will teach you to lead and not fear the future."

John asked Dylan provide a personal message in his own words.  John did not correct the grammar or spelling to show Dylan's genuine character.

Dylan's comments:

"I like playing soccer because I like  how the game is played.  It is really hard and competitve and I love competitive things.  I have liked soccer ever since I was three.  I started out in a recreational league with all my friends and soon started enjoying it a lot.  So i decided i wanted to move on to a little better team.  A scout came to one of my games (my dad made that very clear) and he wanted to know if i could play competitive soccer for a club called KC Rush. I was really excited but nervous at the same time. I played for that team for a couple years with a coach my dad and I liked. I was currently on a division three team but i went to tryouts and the division one coach wanted me to play for his team. I was now on his team for a couple years until i decided i wanted a more competitive team. I went to tryouts for a team called Overland Park Soccer Club (OPSC). I did really good at those tryouts and the coach offered a spot on the team for me that day!  Currently, i am still on that team and I am hoping that i could make it to the pro's."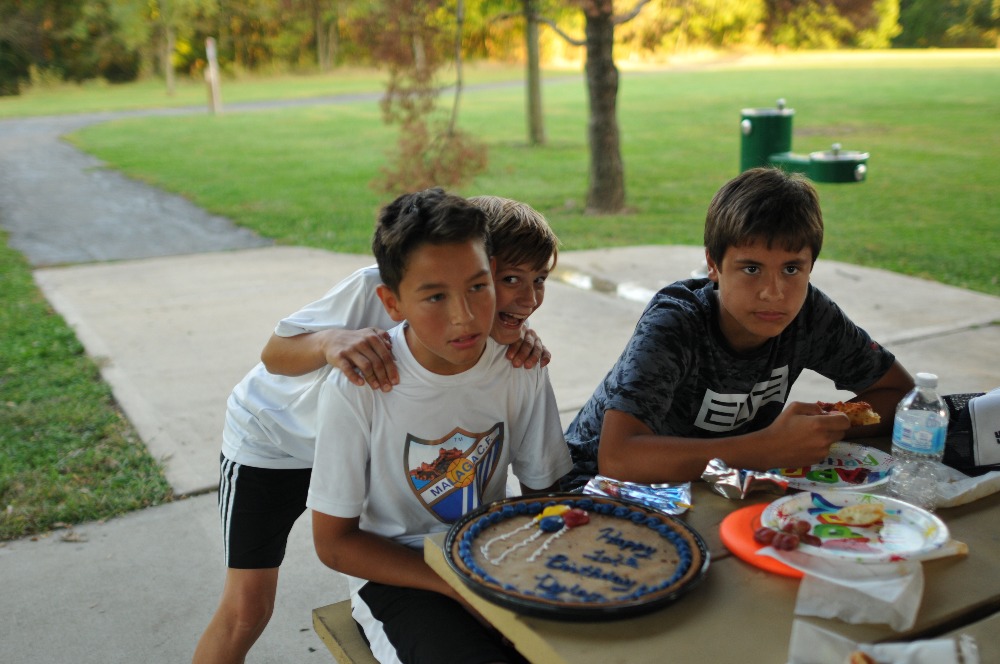 Dylan sporting his Malaga shirt on his birthday-Sept '17




Dylan on way to game listening to "Shoot to Thrill", AC/DC-Aug '17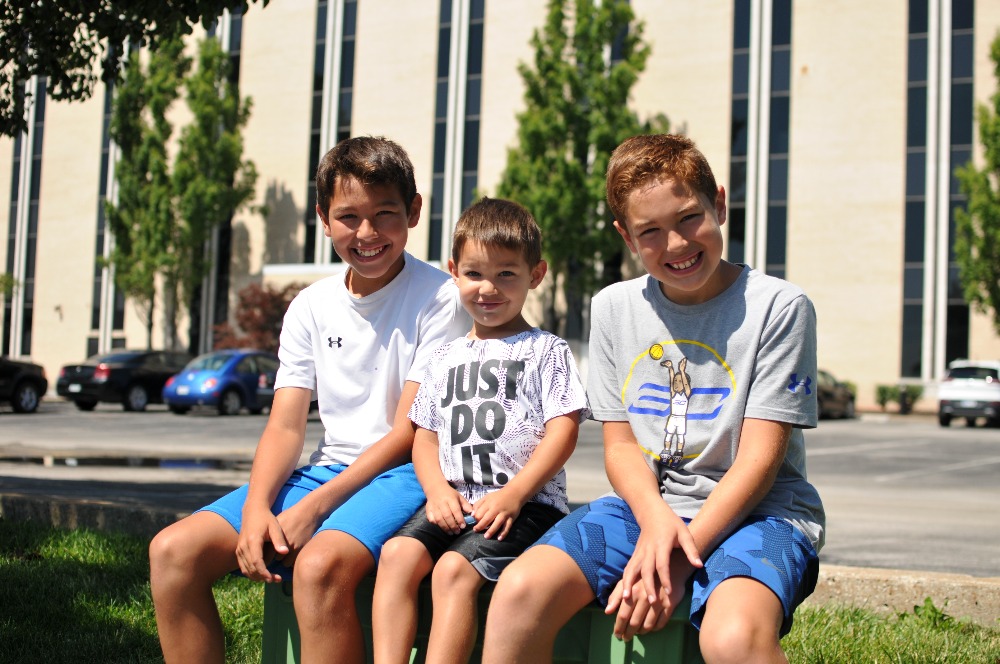 Dylan, Clayton, Jace-Jul '17


Dylan and his great coaches and teammates from Rush.

Organizer
Segovia Family 
Organizer
Overland Park, KS