America Runs on Dunkin & Dunkin runs on Mrs. Dee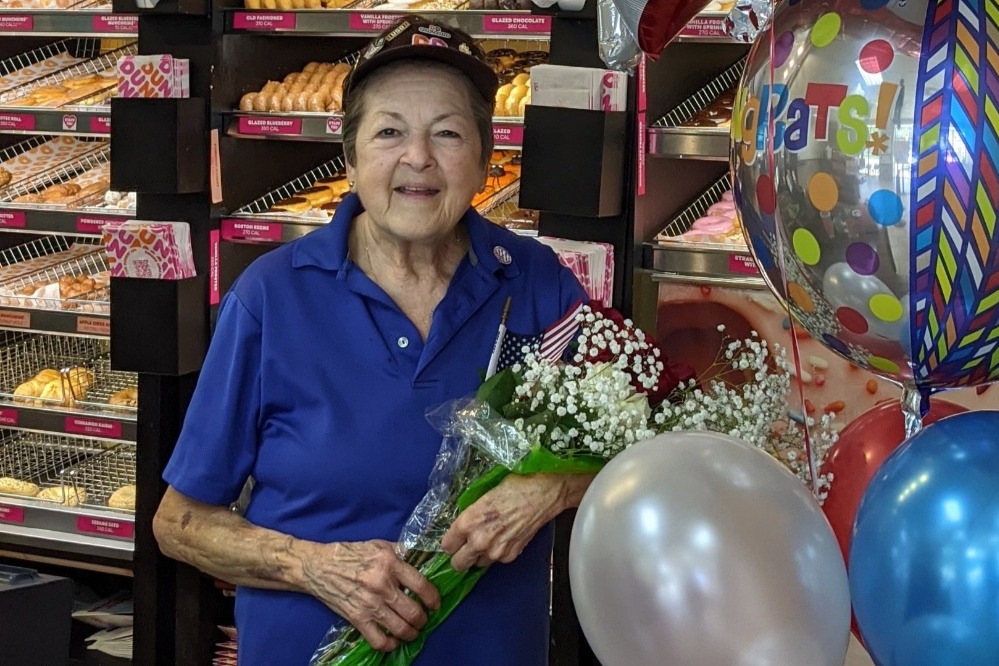 If you've ever been to a Dunkin, in  the Beaches/Mayport area of Jacksonville FL, you'll remember the warm smile & friendly conversations from Ms. D. She's been working at Dunkin for over 30 years and she needs our help! 
Mrs. Dee  turned 80 this year and 2021 has been quite a year for her! Over the course of the past year Mrs. Dee has had to endure:
- An accident which shattered 40+ bones in the Left side of her face and broke both her Shoulders
- She had all her jewelry and personal belongings stolen from her hospital room while she was unconscious 
- She caught COVID -19
- The roof on her home collapsed 
- She had to replace her entire A/C unit on her home 
- Her van broke down 
Mrs. Dee has outstanding medical bills from all of this. Not to mention she had to put over $10,000 of these expenses on a high interest credit card that she is currently struggling to pay off!  Right now, Mrs. Dee needs our help! She is 80 years old and she is continuing to work hard to serve our community!  It is time to help give back to this woman who literally pours her heart into each and every cup of coffee she makes! 
The family at the Dunkin on Mayport decided to put this together to help our beloved family member. Mrs. Dee is the type of person who is fiercely independent and will never ask for help, so this is a complete surprise! 
She gave to our community by providing us with coffee to keep us running during our busy daily lives, now its our turn to give back to Mrs. Dee! Please help make this wonderful woman's Christmas season better by lightening her load!
Fundraising team (5)
Sermed Aljanabi
Organizer
Atlantic Beach, FL
Diosella Snyder
Beneficiary
Cameron AMbrose
Team member
CHRISTINA LEAL
Team member
Narvin Williams
Team member