DropByDrop: A Mission To Save Lives

They need your help
. The children, women, and men of 
Ouelio
 and its surrounding villages in
Cameroon
are in desperate need of a
clean
,
reliable
source of
water
in order to live
healthy
lives.
Together
, we can give them just that. 
My name is
Joseph Oten
, and I'm just a student who wants to make an actual difference in the world. My sister,
Sena
, and I need your help in raising
$4500
by
September 5th, 2017
, to build a
water
well
in a struggling village in Cameroon that will serve over 1000 people. That village is
Ouelio
: a small town in Cameroon wedged between Chad and Nigeria, that relies
solely on muddy river water
to quench its thirst. 
I will leave for Cameroon in mid-September and will be able to see the beginning of construction for the well. On the ground, I will be assisted by
Embrace Relief
, a nonprofit who brings together teams of volunteers to collaborate on
humanitarian
aid and disaster relief efforts
around the globe. 
Here in
California
, nature has provided us with enough water to put an end to our drought,
for now.
But the need for conservation
is not over
. The next drought could be right around the corner.
We just got out of the worst drought in our state's history. To prevent us from drifting into one that could be even worse, we want to make conservation a way of life.
My sister and I have been speaking out
across Southern California
in efforts to raise awareness for the drought in our state and water conservation.
The
Drop By Drop initiative
wants to expand that awareness to all of California, and, in the future, to other parts of the United States. Your help in sharing our cause with others will help us accomplish that goal. 
With your help Drop By Drop aims to accomplish
two simple goals
:
1. To open a water well in the village of Ouelio in Cameroon where people do not have access to clean water.
2. and to raise awareness for the drought in California.
To thank you for your support Drop By Drop will be providing free, environmentally-friendly water bottles to anyone who finds it in their hearts to donate over $30.
To help identify whose bottles are whose and further limit water waste, we will be providing unique, customized water bottles that will be handmade for just you.
Not one penny
will go to my transportation, food, or other expenses, as
%100
of your donations will go
directly
to the building of the water well in Cameroon.
Thank you to everyone who has shown support and a special thank you to those of you that have donated.
Please share our campaign with your friends and family
on social media so that we can spread our cause to as many people as possible! Thank you!
And remember, we can change this world for the better. Let's start here by saving lives, village by village, and saving water,
drop by drop
. 
__________________________
Here are some previous projects that have been completed in partnership with Embrace Relief:
Tukra, Chad
Banani, Cameroon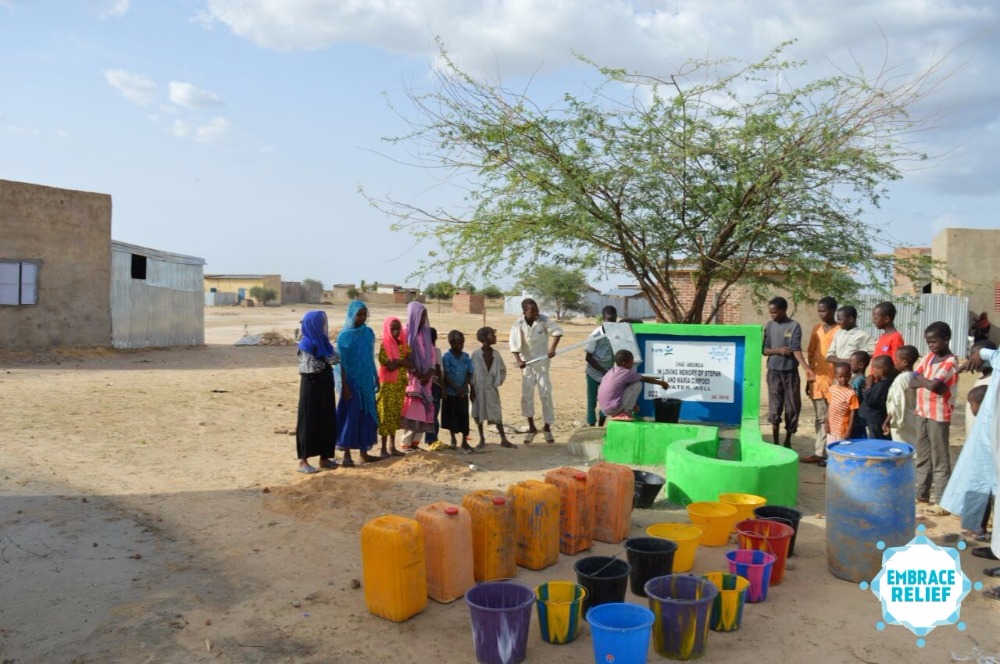 Abourdja, Chad
Mr. Mullen's 3rd Grade Class 
Organizer