Discoveries of Ellicott City Flood
Sally Fox Tennant owns Discoveries, a shop in downtown Ellicott City, Maryland, a very special place.
   Discoveries is a fantastic craft gallery and funky boutique, chock full (and I mean FULL) of the most creative and fascinating items:  hand-made jewelry, art, pottery, mixed media, blown glass, clothing etc. It sells the most interesting crafts you've ever seen!  Each time I visited the store, there were customers perusing all the collections, "ooh-ing and aah-ing", and ultimately purchasing a myriad of unique crafts and fashion. Discoveries showcased and sold the creations of several hundred of the  most talented artisans and craftspeople from all over the nation.
In 1 horrific incident, Sally watched torrid flood waters destroy her business and its massive inventory, along with fixtures and equipment. In addition to the monumental losses of the business, Sally also owns the property  which suffered tremendous damage and is obviously in need of very extensive repair. In addition to this double whammy, Sally was also a resident and has now lost  her home. The fourth loss is that her car got flooded and is totaled. The combination of all 4 losses is an extreme and rather unique circumstance in this Ellicott City historic flood.  Sally's losses are staggering; her business, her building, her home and her car. What took Sally 35 years to build was destroyed in an extreme flash flood, referred to as" a once in a thousand year rain".
Discoveries is located near the lowest point in Ellicott City.   
Last Saturday evening, this horrendous flash flood tore through downtown Ellicott City.  With 6.5" of rain falling in just 2 hours, the torrent devastated this historic town.  
 Without warning, shop and restaurant owners, pedestrians, residents and shoppers were forced to take immediate refuge against the rushing waters.  Many buildings and shops were damaged, as well the sidewalks and roads.  Some establishments, including the Discoveries shop were nearly destroyed.  Two people lost their lives in the flood, and many others had to be rescued.  
Sally not only runs her shop on Main Street, she also lived in her apartment above the store.   Like other Ellicott City residents or establishment owners, Sally became trapped in her building by the rising and rushing flood water that night.  She had no choice but to quickly gather up her cat, Darth Vader, and stuff him in a suitcase and retreat to the roof of her building. Multiple frantic calls to 911 went unanswered because 911 was slammed with calls reporting the flood. Finally, Sally yelled to a neighbor on the roof of his building, and he helped Sally to squeeze through a small window into his apartment and was lead to ultimate safety with the assistance of the FD rescue workers.  Then, another merchant/friend saw Sally wandering in a daze way up  the the street and drove her and the cat to a safe location.
You see... not only was Sally's business and life's work destroyed, but her home was as well.  Her life as she'd known it completely changed.  For the foreseeable future, she and her kitty will be staying with one of her sons.  
Sally's store, Discoveries, has played an ongoing, central role in establishing the charming downtown historic Ellicott City business community for more than 35 years.  She enjoys and cherishes the wonderful and loyal customers/friends created throughout and over the years. Sally also cherishes the relationships she has with  the many incredible artists/friends she has come to represent over many decades. Sally wants her customers to know just how much she appreciates getting to know them, customers and craft artisans alike.  It's her plan to rebuild and reopen.  It's her hope that, with the help of all the friends she's made through her store, that she'll be able to do that.
At the end of the video below, you can see her shop as the water is rising higher and higher. Ultimately, the flood waters surged to over 5 feet high in the shop. The waters swept away or ruined a very substantial amount of her inventory. This historic flood also ruined the walls, equipment, furnace, fixtures, etc  Sally is forced from her home, has no car and needs to rebuild the store and  replace the store's inventory and , since she is the landlord also, has the financial burden of the property damage.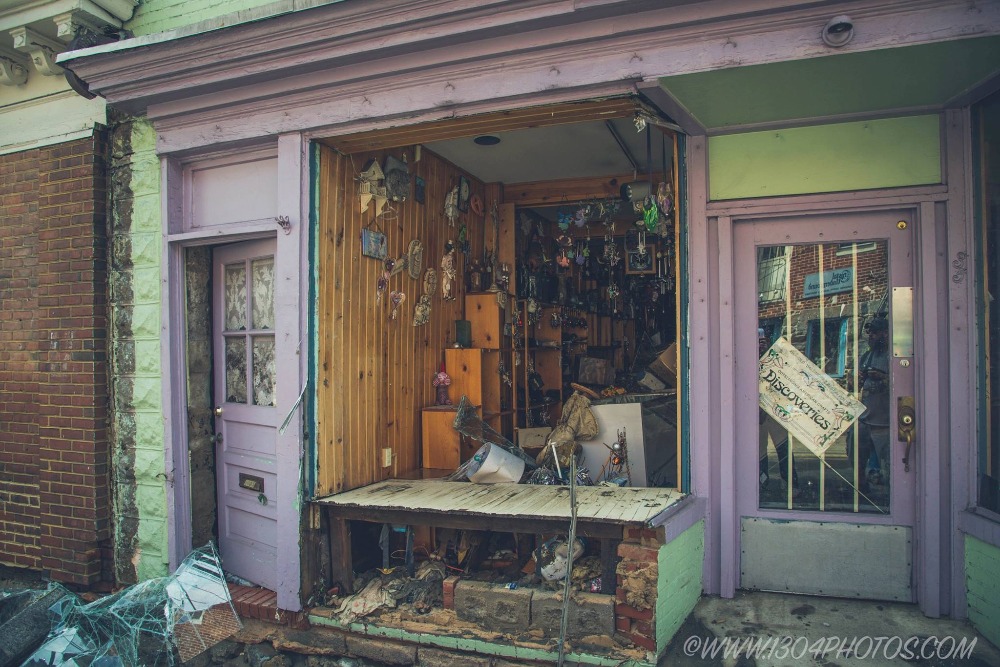 Please consider giving to this fund for her immediate living needs, to help her rebuild, and to help her along this journey.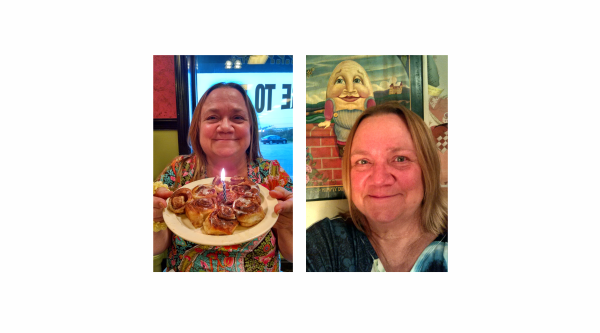 Your friends at Caplans auction  
Organizer
Sally Fox Tennant 
Organizer
Ellicott City, MD