Denise9 Double Lung Transplant Fund
In 2010 Denise had a dry cough that would not go away. She went to the hospital and was diagnosed with pneumonia and released.  In  2011 Denise's cough did not go away so she went back to the doctor and was admitted to the hospital. While in the hospital the doctors did a muscle biopsy and informed Denise that she had Pulmonary Fibrosis and that she would be on oxygen 24/7 due to that fact she only has 50% of her lung combined. This diagnosis not only shook Denise but her family and friends. The Doctors at Duke and Baptist told her that she would need a double lung transplant.  Due to this illness Denise cannot work and needs help raising funds to cover her medical, travel, boarding and surgical expenses. 
This disease has been around for a long time but has not got the publicity like other diseases even though 5,000 people die annually from this disease. There have been a lot of people that have died from this disease including celebrities, like Marlon Brando, James Doohan (Scotty of Star Trek) and Gordon Jump (Maytag Repairman, WKRP in Cincinnati). Jaws author Peter Benchley also Evel Knievel and Robert Goulet
The funds she receive will help her meet and the requirements to receive her double lung transplant and to help her raise awareness about Pulmonary Fibrosis.
The cost for a double lung transplant is a little over a million dollars and the 50k I am asking my family, friends and supporters to help me raise the part I am supposed to cover.  To learn more about Pulomonary Fibrosis please check out the Breathe Life Foundation facebook page.
A very BIG THANKS to all that support me during this time. I appreciate all that you do!
Sincerely,
Denise cloud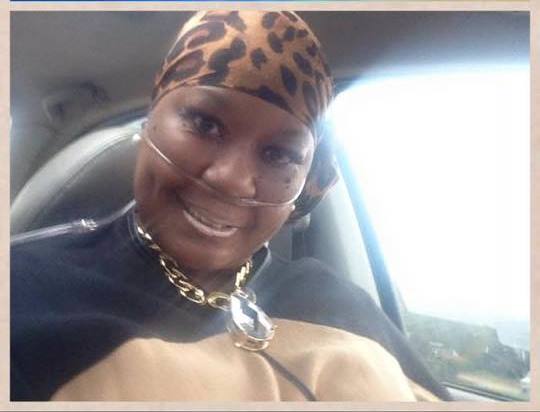 Family and Friends
Organizer
Denise Cloud
Organizer
Winston-Salem, NC