Please Help Hopeful Dad Get Surgery
Hello, my name is David Shugar and I desperately need surgery on my left leg and arthritic hip to remove a rod in that Femur and do a full hip replacement as they both are causing severe and chronic pain that is very incapacitating and unbearable and has been for way too long. Back in April of 1990, when I was 20, I was in a horrible motorcycle accident resulting in me breaking my Tibia and Fibula both in 2 separate places, breaking my Femur in half, shattering my elbow, losing 3/4's of my blood and being hospitalized for over a month. The doctors originally wanted to amputate my left leg but a surgeon was able to fix me. He put 2 rods in my lower leg, a rod in my Femur that goes from the knee up to the hip and 2 pins and wires in my elbow. 
Several years ago, I found out that I developed severe arthritis in the left hip which stems from all of the trauma my body sustained from the accident and initial surgeries and it intensified to the point that it is bone on bone and radiates constant pain throughout my entire left leg down to my foot as well as through my lower back and into my right side hip and leg. It is really hard to move my left leg in any direction or even at all because I can feel the bones grinding and popping and the pain gets to be too excruciating most of the time. I just found out this week that I also have Spinal Stenosis and compression on the S1 nerve mostly likely originating from my accident too. All in all, I have been crippled and suffering from this accident and my injuries for the past 25 years with no pain-free days in that time.
When I was younger this was a lot easier to manage and deal with but the pain has gotten progressively worse and more debilitating over the years. I can hardly stand or walk a lot of the times and my cane doesn't help much anymore. It's getting much harder to do the physical portion of my job and is even too tough and painful to sit at my desk and type up my work without having to take long and frequent breaks. I have dealt with this handicap and have been hurting from it for far too long that it has taken it's toll and finally broke me both physically and mentally and I can't take it anymore. I can't deal with the pain like I use to or deal with being so immobile like I am most of the times.
What hurts me the most is not being able do certain things with my family, especially my 3 year old daughter Sydney, and not being able to be the father that I would like to be for her, it tears me apart. I can't play with her like I want to, how a typical father can, as I can't run or bend that good or even walk or stand at times. And quite often, I have to stay at home while my fiancée and daughter do things without me because I am in too much pain and can't move. I can also tell that I have become this irritable person as my disability and the pain are getting the best of me and I hate being like that and hate other people having to suffer because of it. It's not the type of person I am and it's not fair to anyone around me.
After finally being allowed to get health insurance again and after meeting with numerous surgeons, I have finally found one over at the Southern California Orthopedic Institute that is confident and experienced enough to take the rod out of my Femur and do the hip replacement that I so badly need. Doctor Jaime Hernandez wants to do the surgery really soon because it should have been done many years ago and he feels it will significantly change my life and dramatically enhance the quality of it, making everything so much better then it currently is. He feels that it could possibly take 3-6 months to heal and recuperate, which is longer then a typical hip replacement because of the rod also having to be taken out of my Femur, which he said might be very difficult to do because it has been in there so long and the harder it is to get out the more involved the surgery becomes resulting in additional areas that need to heal and longer overall recovery time.
I am an  Appraiser and work for myself so what really worries me, in addition to all of the medical expenses, is not being able to provide for my family while I am recovering and unable to work. I can't afford to not work and need money always coming in to help pay the bills, keep my family housed and fed, keep my beautiful daughter in school, etc. I would love to get this surgery done ASAP but with the way things always seem to go it'll be a long time before I can get enough money saved up on my own as something always comes up to hinder the progress. 
So after some long deliberation and realizing that I just can't keep going on like this and can't keep living with this chronic and persistent pain, I decided to take the advice of several friends and reach out to everyone on here in hopes of maybe receiving some assistance towards finally getting this long overdue surgery which will hopefully make a huge difference in my life and ease a lot of the pain and stress from my injuries and make me more mobile again. But I know that there are so many more worthy people out there that also need help and deserve it more than I do. And we all have our own responsibilities, challenges and problems to deal with in our lives so please don't feel obligated to donate or go out of your way to. Your thoughts and well wishes are just as welcomed.   
I am just so thankful and appreciative for everyone's encouragement and support through all of this. Just knowing that I have friends like all of you keeps me strong and able to stay as positive as I can and helps me truly believe that it will happen for me someday soon. I am a lucky person to have friends like you and all of the moral support that everyone has given me means the world to me and helps out more then you can imagine. I hope that someday I can repay the favor to each and everyone of you. Please do not hesitate to reach out to me if any of you are ever in need of assistance and I will do whatever is in my power to lend a hand and help out as best I can. My family and I would like to thank all of you from the bottom of our hearts and we hope and wish nothing but the best for each and everyone of you! Thank you so much for your time and consideration and I do apologize for writing so much but I am not too good at getting right to the point.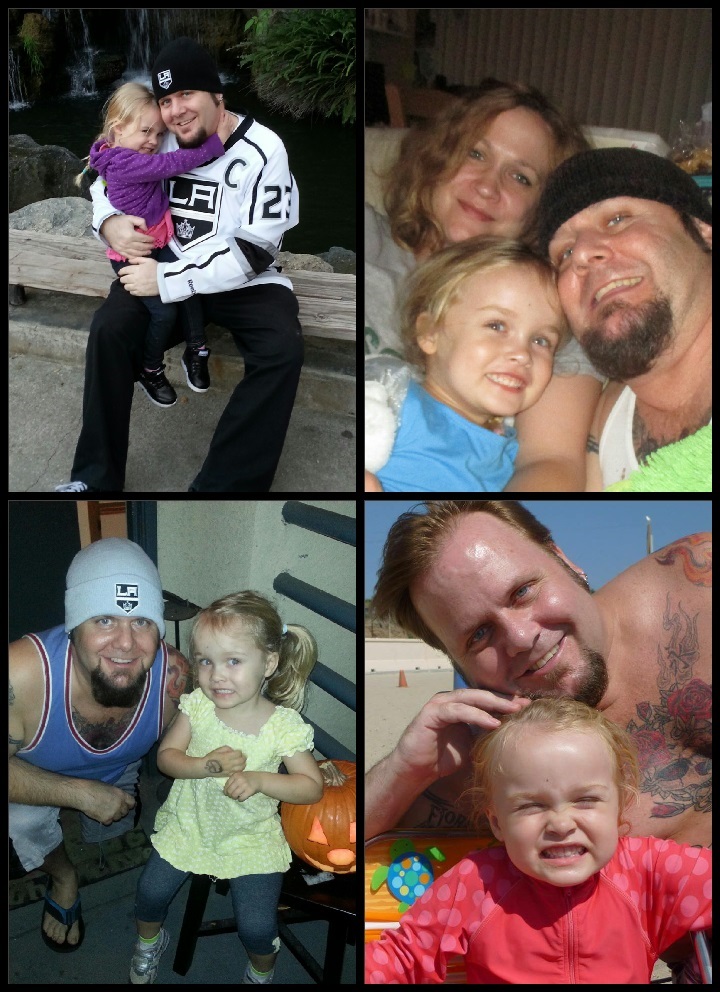 Organizer and beneficiary
#1 fundraising platform

More people start fundraisers on GoFundMe than on any other platform. Learn more

GoFundMe Guarantee

In the rare case something isn't right, we will work with you to determine if misuse occurred. Learn more

Expert advice, 24/7

Contact us with your questions and we'll answer, day or night. Learn more