Contributions For My Recovery
Hi, my name is 
Karen. I recently had a severe injury to my Spine.  I was working out at a gym  that I have belonged to for over 20 years. I was using an ab machine that I probably have used 100 times before. It malfunctioned and the pin for the seat popped out, slamming me down onto the steel case that the stem of the seat goes in.  The impact to my lower back and spine immediately  began to hurt.   I went home and iced it, but was in so much pain. I went  to the hospital. They did a scan,  inform me that nothing was broken and that I would feel better in a couple of weeks. They gave me pain medication to take while I was there and then released me. I thought it was just bruised, but over the past 5 months the injury has slowly turned into paralysis from the waist down, which includes major organs, muscles and nerves, I have been examined by Specialists and undergone extensive testing.  I had two MRIs this past Friday and I'm having two more tomorrow. Then I see the Neurosurgeon on Tuesday to find out the results and what the future holds for me.

I have two kids in college, my own house and had a career as a teacher. Now I'm completely disabled, can't work, can't pay my mortgage and now my house has gone into foreclosure because I'm four months behind.  I can't pay any of my bills and I can't take out any loans or pay for my children's college tuitions. I can't pay my car payment or pay my car insurance and basically just only have money when people contribute to my go fund me page.

 I was a very active, go go go go kind of person. This "before"  photo of me was taken in the Spring of 2016 during a 6 mile hike in the Watchung Mountains.


The doctors  that I have seen so far, tell me that the accident  damaged nerves at the end of my spine which communicate with the Brain to help control the proper functioning of organs, muscles and nerves. 

Then, they told me that there is NO CURE for this type of spine injury.

This "after" photo was taken on April  23, 2018  and as you can see, I do not have a healthy glow of energy on my face and that is because I was in pain all day.   Please pray for me because I cannot live the rest my life like this !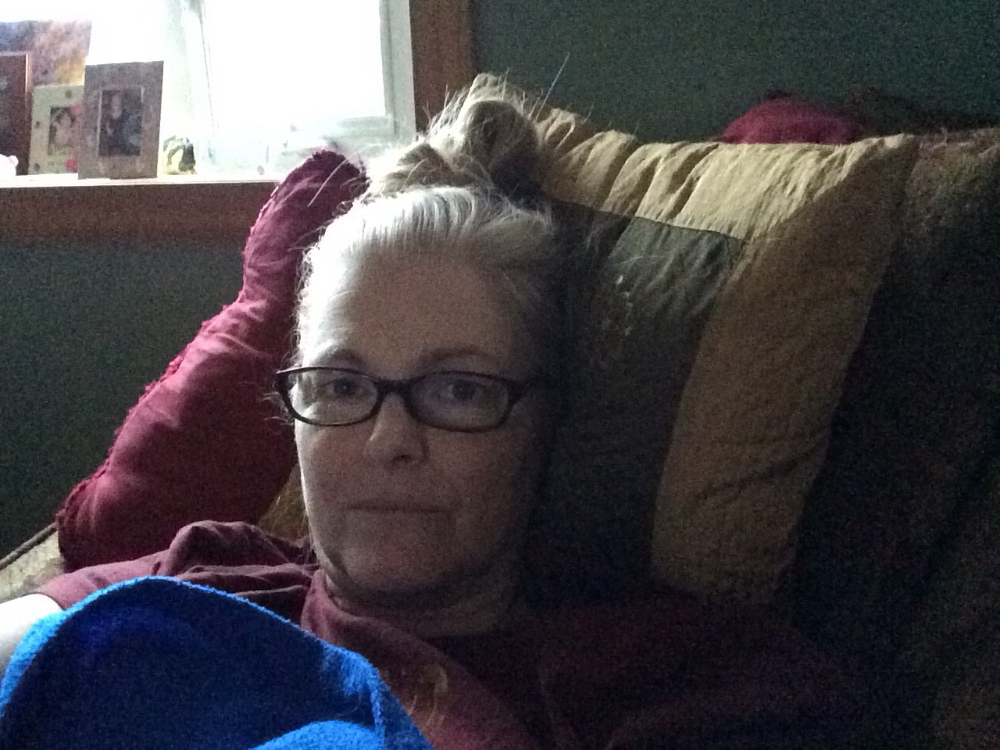 Due to the nature and extent of this injury, I can't work and am in desperate need of financial help to pay all of the medical bills, as well as my mortgage which is now 4 months behind and a stack of unpaid  bills.

I applied to Social Security Disability for benefits and was advised that it can take up to 5 months to receive an eligibility determination. 

The injury has progressed rapidly and now I can no longer feel my feet.   I have lost most of the sensation from the waist down and what I haven't lost feels numb.

Unfortunately, the pain from this injury is constant and I am unable  to do routine activities  like clean the house, wash dishes, laundry, go up and down stairs, lift, push or pull anything, food shop and so many more things. It's very difficult to put socks and shoes on .  

Thank you so much for taking the time to read my story on Go Fund Me . Please know that anything you contribute I greatly appreciate and when I am able to, will pay it forward so your good deed will live on!
Donations ()

Organizer
Karen Catena 
Organizer
Scotch Plains, NJ
#1 fundraising platform

People have raised more money on GoFundMe than anywhere else. Learn more

GoFundMe Guarantee

In the rare case that something isn't right, we will refund your donation. Learn more

Expert advice, 24/7

Contact us with your questions and we'll answer, day or night. Learn more