Help make Chup and Lyle the animated series
$1,220
of $9,000 goal
Raised by
7
people in 4 months
My name is Lee and I'm making a cartoon! I'm an artist/illustrator/animator who works out of a small studio for my brand Rad Robot and for years I've had a dream of making a cartoon.  After alot of work and time I've come up with ideas that have changed and evolved into what I now call Chup and Lyle!  Chup and Lyle is a show about two best buds, one very manic and anxiety ridden, and the other is a super chill lizard with not a care in the world! Chup and Lyle live in a crazy world called Dude Town full of monsters, bean juice, skeleton bake shop workers, alot of video games, wizards and all sorts of other chaotic things.
In the past, I've had pitch meetings with Nickelodeon and Frederator and I learned alot from those experiences.  So I decided to make the cartoon on my own with help from some really awesome people. With a very small team including a sound designer, writer, musician, and an animator(me) we were able to make the first pilot episode(releasing April 28th)!  We have an entire first season lined out and we've already started writing more episodes, but this is where we need your help!  In order to make an entire season, it's going to take alot of work, time, and technology.  So we're asking to raise funds to help us produce this first season of 6 episodes that are 10 minutes each!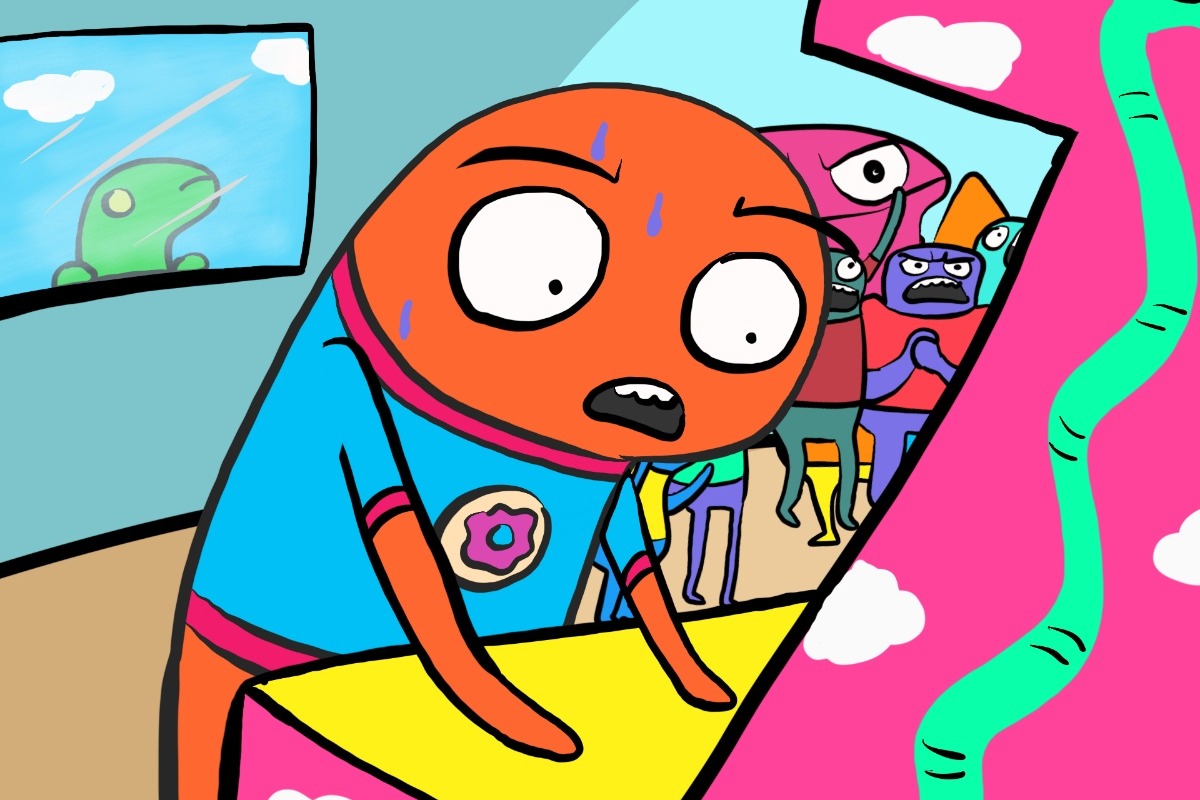 We believe with funding, once we get rolling, that we can turn around an episode and put one out every 2 to 3 months.  The money raised would go towards studio bills(for the studio we rent), equipment, pay for our team working on the project, and the occasional coffee to keep us alive.
We really believe in this show and want to keep as much control of it as possible, which is why we chose to make it all ourselves!  Each episode will be put up on our youtube channel for anyone to see!  There's a link below if you'd like to check it out now and subscribe! We're so happy to have finished our pilot and now that that's done, we're ready to go all in for this first season!  I really love making this cartoon.
Thank you so much to anyone and everyone that visits our page, checks out Chup and Lyle, and donates to help us keep this thing going!
-Lee + the Rad Robot Crew
The Pilot Episode!
website
+ Read More