In Memory of Chris McGill
With a heavy heart, I'm writing to you to regretfully announce the passing of Chris McGill suddenly on January 25th, 2018.  Chris was going about his regular day when a
brain hemorrhage
quickly, and without warning, took him from his loved ones at the young age of 43.  Chris leaves behind 2 daughters Skylar and Megan, step-daughter Kyra, and his loving fiance Amanda Shearer who is expecting their
unborn
child.  
Chris's Obituary
In life, Chris was a well-liked guy by his friends and family, happy to be around, and always willing to lend a hand.  His sister, Sherry Goodwin, remembers him as a responsible, dependable, loving father and role model to her two boys.  He worked for a couple dealerships in town, most recently
Hollis Ford
, where he shared his passion for the other love of his life: cars.  Amanda works as an early child educator previously at the
Debert Child Development Centre
and more recently at the
Dr. Jane Norman Child Study Centre
, specializing in teching children with Autism and ADHD.  Throughout her career, Amanda has touched the lives of so many children and families in our community, beloved by all.
This tragic incident reminds us of the frailty of life, and to come together in difficult times to show genuine compassion and concern for others.  The proceeds from this fund will go to
Amanda Shearer
, to surround her with support for herself, the children, funeral expenses, and to help her prepare for the birth of their child.
I would never wish such a tragic event on anyone however, least of all this wonderful woman.  Amanda hasn't been dealt the easiest hand in life.  Kyra's biological father left during her pregnancy, leaving Amanda to raise Kyra on her own.  Her main pillar of support while raising Kyra was her brother, Blake Shearer, and her father, whom they lived with for many years.  Tragically, her father took his own life in the fall of 2016 after a hard fought battle with mental health.  Chris was instrumental in helping Amanda and Kyra through this difficult time.  For Kyra, her grandfathers passing was particularly difficult on young Kyra who has been grieving his loss to this day.  After living through so much, Amanda continues to be a joy and bright light in the community, with a wonderfully warm approach to all the children she cares for both professionally and those of her friends.  After waiting 35 years to find the love of her life, Chris entered into it with a breath of fresh air and a smile like sunshine.  We were all so happy they found each other, and now devastated at his sudden passing.
Who am I?  My name is Jennifer Sproule and I have been Kyra's cheerleading coach for the past 6 years with the
Truro Allstars
, and good friend of Amanda.  Her loss is felt right through our community with a profound sadness.  I am starting this fund to help support my friend and her children in any way possible.  100% of the proceeds of this fund will go to Amanda Shearer to help her raise her family.
Please, I ask you to surround this grieving family with compassion, love, and support. Please make a donation, however small, it truly takes a village.
A benefit dance is being planned by Stacey Johnson, Amanda's best friend at the
Debert Legion 106, 1252 Masstown Road Sebert, NS. On
Saturday, March 3rd 7pm-1am
. The silent auction starts at 7pm, Dance starts at 9pm, 50/50, games and great music!  Please contact Stacey Johnson if you have any donations for the silent auction.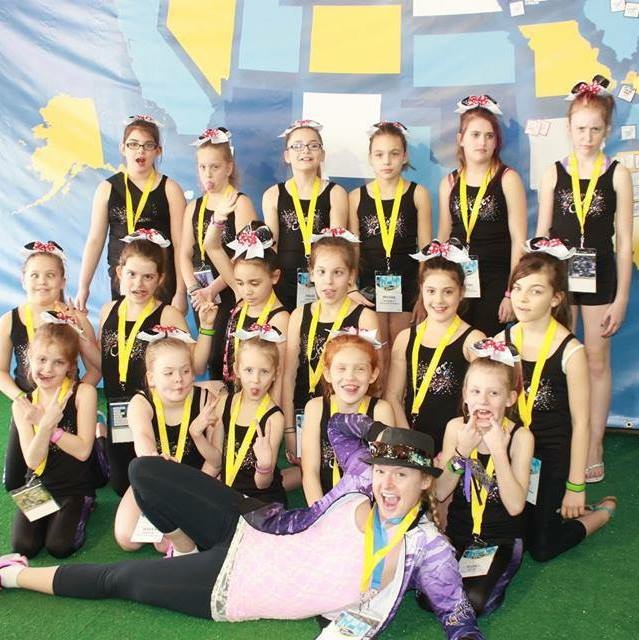 Organizer and beneficiary