Action Track Chair For Chris
Chris Sammons, is a Disabled/ Retired South Point Firefighter/EMT, Father of 2 Destiny (age 12) Gage (age11) He  also is a member of Lawrence County NWTF South Hills Longbeards Wheelin Sportsman.  
We are looking for donation's to help get a ACTION TRACK Power Chair. Due to the high cost of an Action Trackstander Power Chair. After reciving  a $5,000.00 Grant though Action Mobility Foundtion. We have untill Sept. to rasie the remaining Balacne of $6,000.00.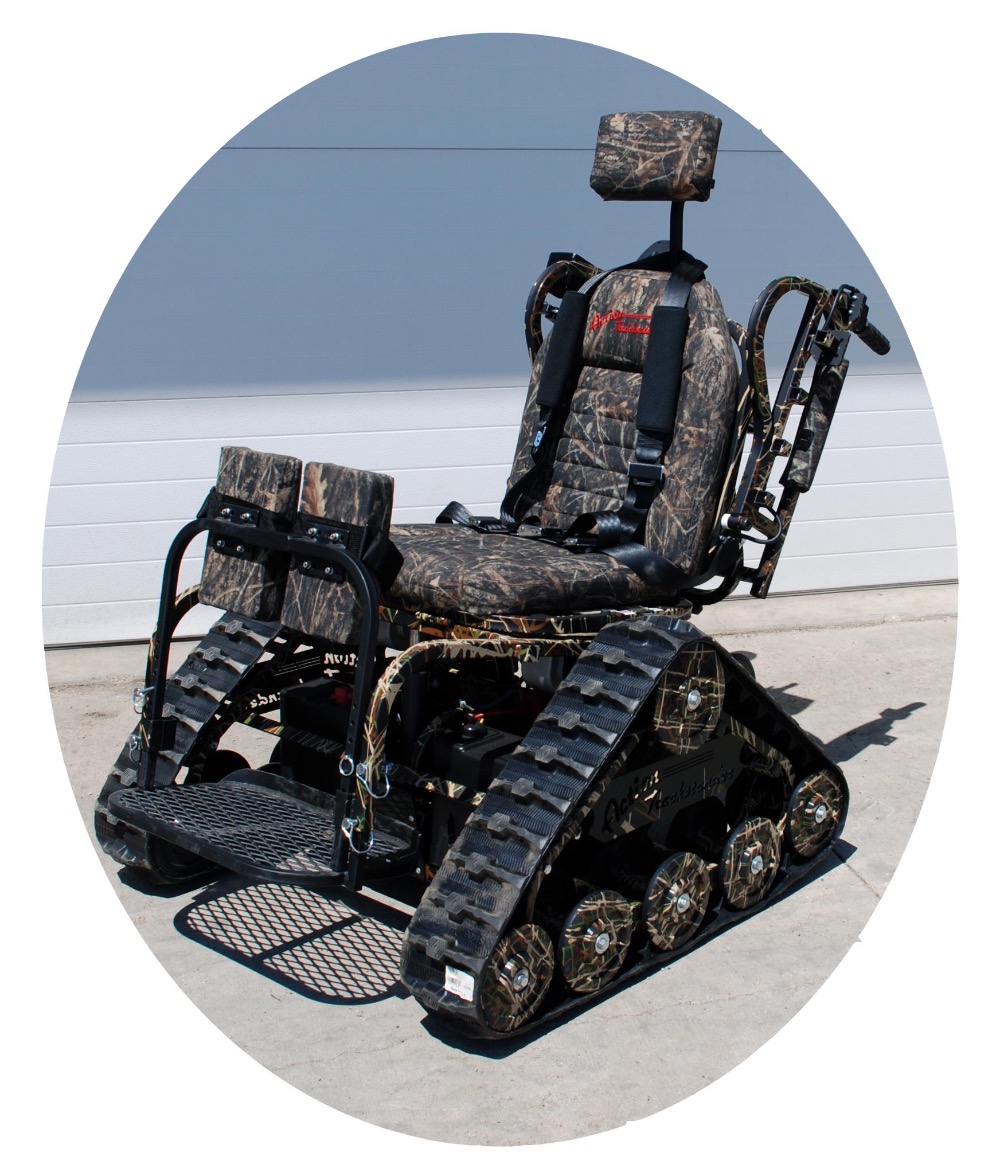 Chris was involved in an auto accident while taking his children to School on November 18th 2011. When he hit black ice and caused his car to run off the road way and caused him to jump a ditch the way the car landed it causes him to come out of seat even though he was wearing his seat belt and hit the steering wheel and slammed him back into the seat casing him break his T-12 vertebrae in his back. Then he tried to get out of the car to check on his children he discovered that he could not move or feel his legs except to pins and needles feeling you get when your foot falls asleep, when he got went to get out he couldn't move them so he fell out of the car causing more damage possibly. As a result, he has no movement below his Knees and partial movement of his upper legs.
Before his accident, he was a very active outdoors who was a jack-of-all-trades master of none. He enjoyed hunting, fishing, mudding, boating, hiking: basically he enjoyed everything about the outdoors
(Chris beside the action track chair he is wanting )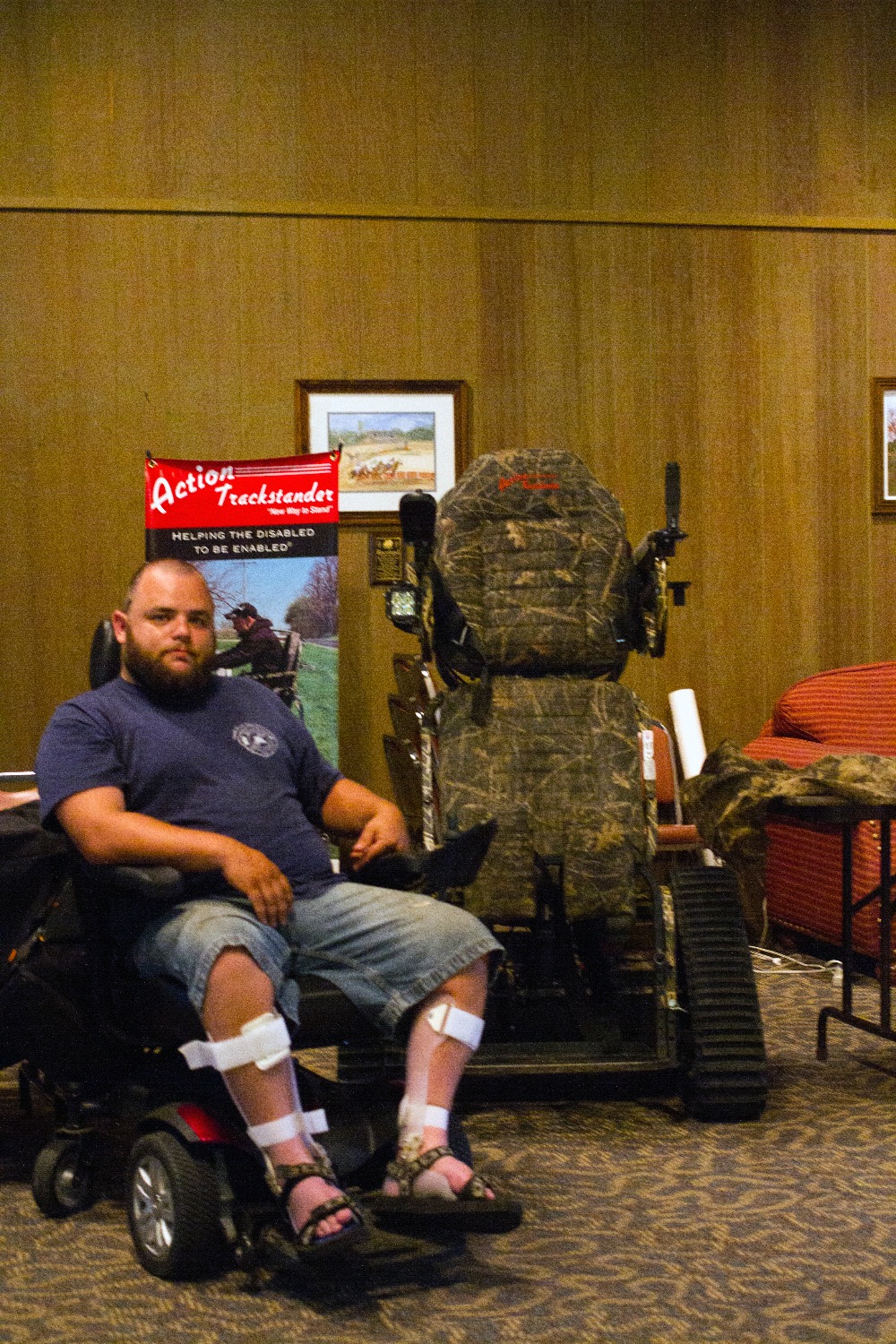 (Chris beside the sign tellling him NOT TO GO OUT THE TRAIL but he wouldnt listen made it half way with his power chair and had to turn back AKA the chair spun around and almost turned over)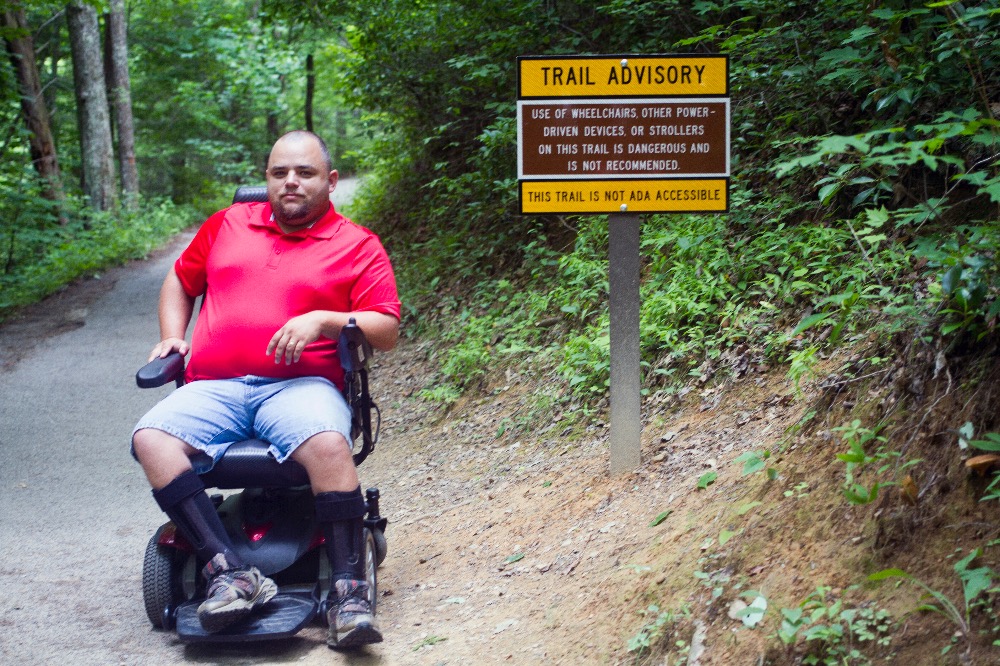 (Chris with his new Crossbow he just won during the NWTF WHEELIN SPORTSMEN FALL HUNT)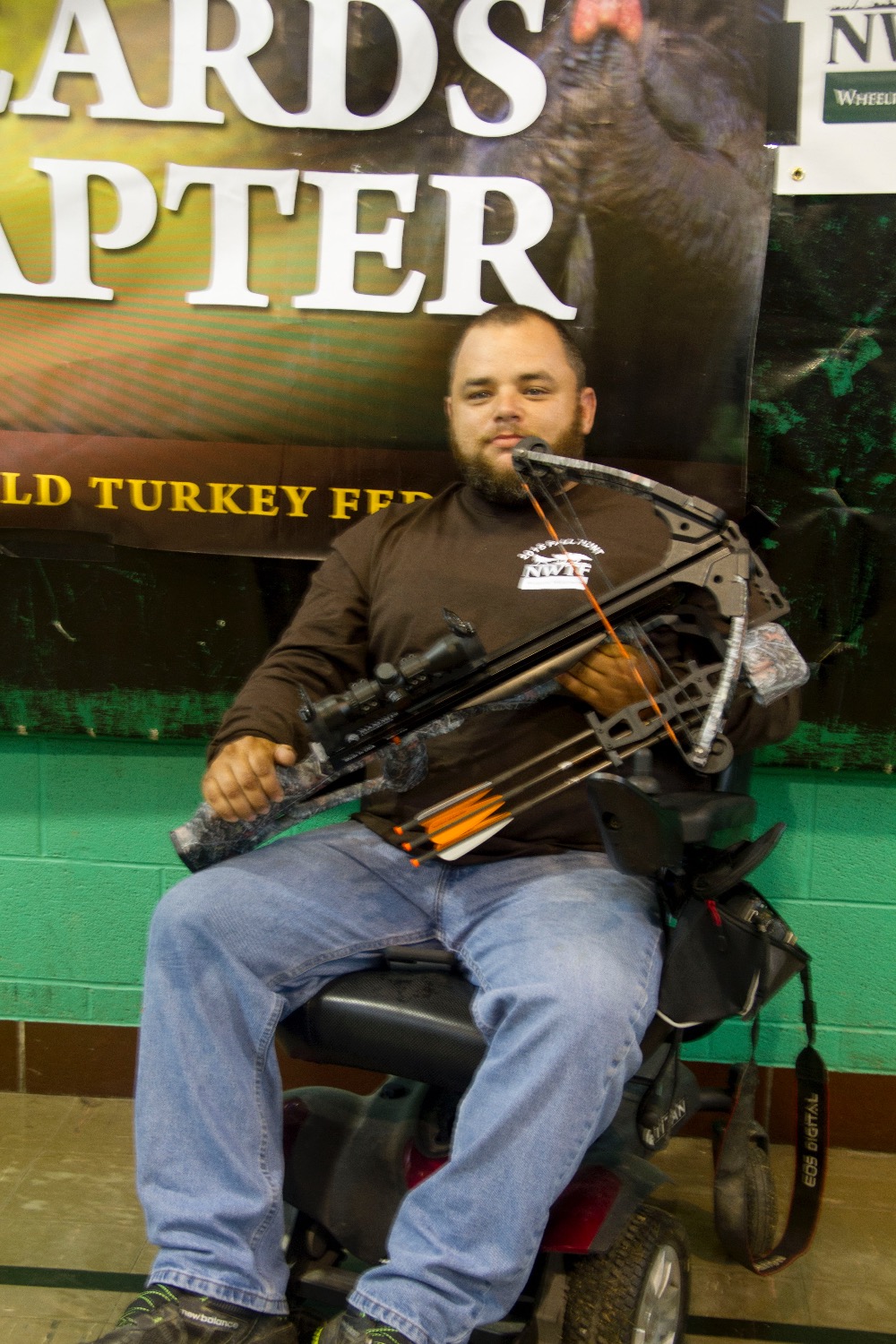 (Chris getting ready to shoot at a turky target )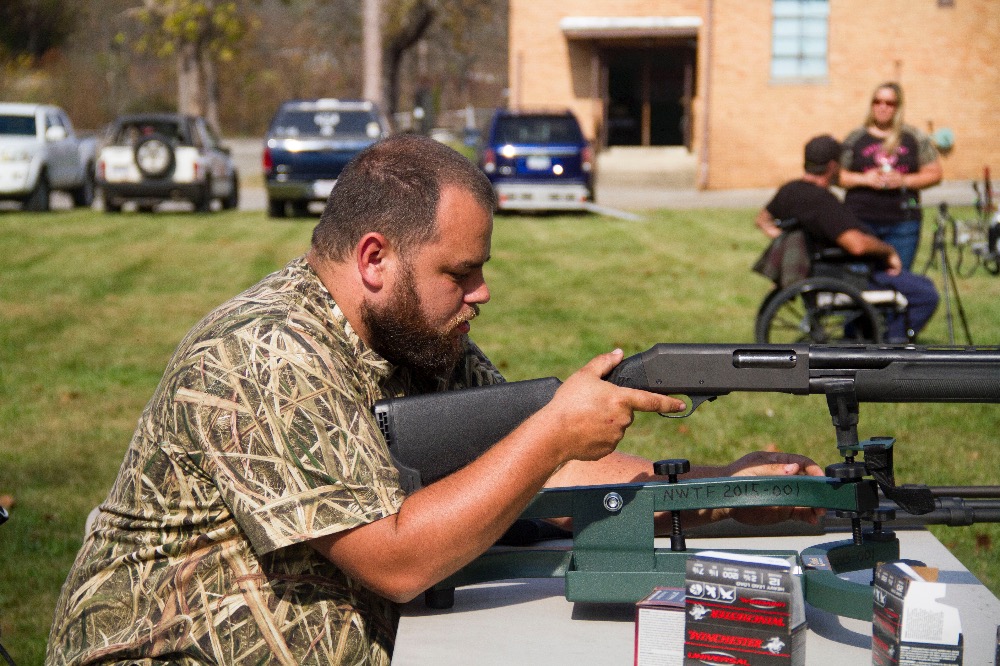 After Chris Accident was forced to learn how to go on in daily life with a wheel chair AFO Leg braces and had to give up almost all the things he really enjoyed doing. We recently found a wheel chair that is made for  paraplegics to take "off road" and also will be medically beneficial because he will be able to stand with the chair. With this chair Chris will be able to get back in the woods, and do what he enjoyed the most before pre paralysis. We would love to get him back to doing what he loved most, so thats why we set up this account. The chair is about $14,000.00,with this chair He would be able to go on gravel, rocky terrain, grass, mud, sand, shallow water and up and down hills with no effort or assistance! He could go camping, hunting, hiking…basically anywhere a regular power chair can't go! especailly with the options that this chair offers including Tank like tracks, anti tip wheels, seat belt, tilting seat for steep hills, utiliy tray, Car carrier to trasport it on. 
Campain details 
Chair is for: Chris Sammons 
Action track dealer :TSS EQUIPMENT, LLC ACTION TRACKCHAIR DISTRIBUTOR
Website:
http://www.tssatcsales.net/home.html
ATCION TRACK REP. : Kim McCabe & Jade Rigsby
We are currently also working with
ACTION MOBILTY FOUNDTAION
 non profit charitable organization, 501(c)(3), EIN 47-3266482
WEBISTE:
http://www.actionmobilityfoundation.org/default.aspx
DONTAIONS CAN ALSO BE MADE THOUGHT THEM CONTACT US FOR DETAILS FIRST TO MAKE SURE IT GOES TOWARDS THE BALANCE OF OUR ACTION TRACK CHAIR.  
Jim's Termite & Pest Control 
Organizer