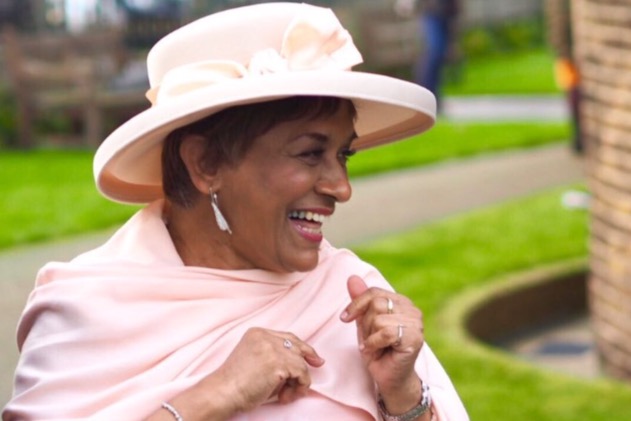 Thanks for taking the time to visit our GoFundMe page. 
We will be taking part in the Twilight Walk on Saturday 29th of September 2018 in support of St Christopher's Hospice in Sydenham as well as other sites. 
We will be doing this walk in memory of my dear mother - Cherry Shade, who sadly passed away on the 1st of August 2018. 
Mum, you were the bravest, strongest and most dignified person we will ever be lucky enough to know and I could never have asked for a better mother. You'll be in your new place encouraging us and I know you'll be pleased that we will be giving back to such a worthwhile charity in your name. 
Any donations small or large would be greatly appreciated. All money will be donated to St Christopher's, which is an incredible charity based   support to patients and their families during their darkest times. 
Thank you for reading.
- Just to add, Van and Colm walked 5 miles of The Great Wall of China also in memory of mum xxx

Fundraising team: 'Team - Cherry Shade' (8)
Laura Shade 
Organizer
Raised £340 from 14 donations
London, Greater London, United Kingdom

Stchristophersretailandtrading
Registered nonprofit
Donations eligible for Gift Aid.
Mike Shade 
Team member
Raised £285 from 16 donations
Jennifer Street 
Team member
Raised £225 from 15 donations
Gemma Shade 
Team member
Raised £205 from 12 donations
Sharon Hollingsworth 
Team member
Raised £120 from 5 donations
See all