Family of Cats memorial fund and vet bills. RIP.
Hi my name is Katt aka Wildkatt.
Im raising funds to pay for the cremation of my beloved Savannah cat Connie who died suddenly following a recent short but severe illness and her son who is terminally ill with a killer virus. My other cats are also in danger. My world is falling apart around me.


My cats are my family and part of my therapy to give me purpose in life as I am a mental health patient. I rescued Connie from a bad breeder and she in return has saved my life many times. She was my soulmate, protection cat, sidekick, walking partner and travel companion. We had a bond that surpassed others and she was feisty sassy wild but loveable. Her passing has devastated me.


It will help me move forward and cope with her loss to have her ashes scattered in our special place next to others who's journey ended. . Sadly due to financial difficulties I do not have the funds to pay for her vet bill or to travel to the memorial site. I did not expect to request funds for her sons memorial fund only five days later! 
I have dedicated my life to giving my feline family the best moments and taking them on adventures to spend time in the wilderness. It is important that Connie and Her son Caveman's final resting place will be amongst other lost companions, so cremation was imperative to keep them with me until I can afford the trip to the memorial site.


Connie was going to be 2 years old on 30th May. Her son Caveman is just 8 months old. Mischief her Savannah companion and Bentley the feral are at risk as they all live together in their converted horsebox travelling home. 
As the leader of the group Connie is mourned and deeply missed by us all. Caveman is waiting to end his days once I can afford the vets. I will update here with news on Mischief and Bentley as days go by. 
Donations will be gratefully received to help me honour my special cats. Connie lived life to the full in her short time on this earth, leaving it laying in my arms knowing she was loved til her last breath. I wish to offer the same to Caveman, amongst my tears.

I am broken at this unfortunate news and trying to continue with the care of my remaining feline family with optimism and surround them with unconditional love and hugs .. without them I am going to struggle to keep going, so I'm praying for a miracle.
Thankyou for reading 
xx Wildkatt xx 

Update.. I am humbled by the generosity on here. Thankyou to everyone who has contributed. All funds will support the additional cats in my care and my journey to give them the best life possible. 


You can follow the cats from birth to upcoming memorial trip... and watch me breakdown in tears often, on my you tube channel .. subscribing will help support me on my journey as I fight through the dark times and dance amongst the rainbows .. on my spiritual path 
www.YouTube.com/c/wildkattontheroad
With love and gratitude 
May all your dreams come true 
Caveman with fluid filled tummy awaiting his fate .. still purring and offering love x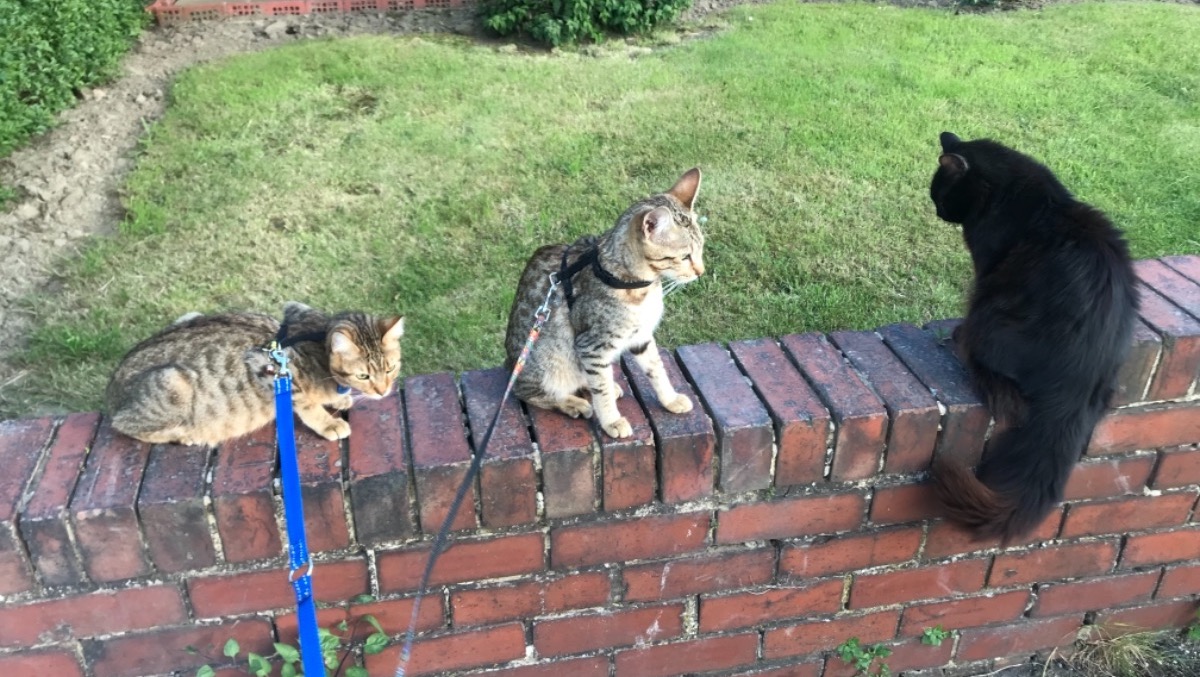 Caveman, Mischief and Bentley .. getting some exercise. Our life goes on despite traumatic news.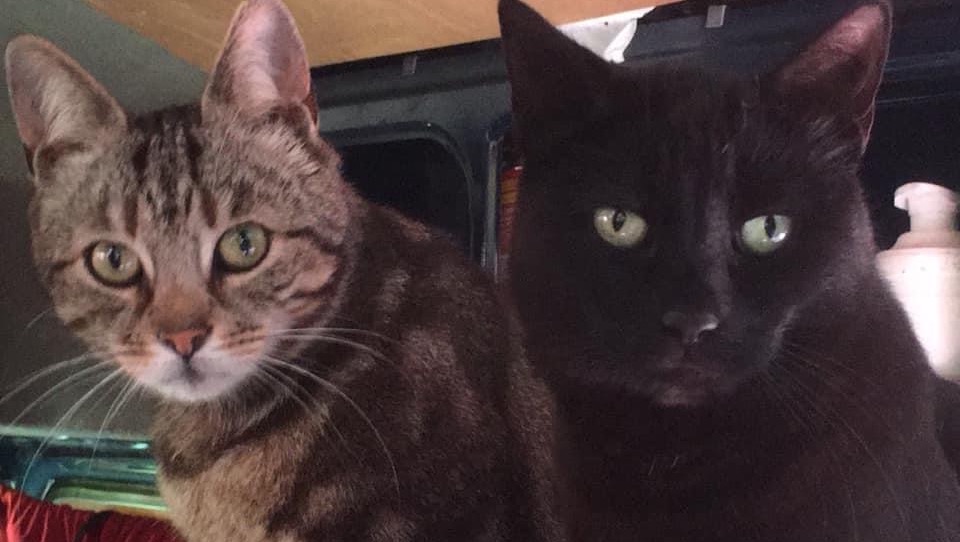 Sticky RIP July 22 2020 my special boy who's memorial stone is up in centre of Yorkshire 3 peaks  - where ashes will be scattered.


Rainbow RIP August 2021 following heart issues after being attacked by a dog on return from the cats trip to Scotland and Skye. Her ashes are awaiting my annual trip to Sticky's stone in July. Rainbow is Bentleys sister .. I used to have two free running ferals joining us on our walks ! 
Caveman and sister Cleopatra (adopted following serious injury) 

Connie and Mischief with the accidental litter of 9 munchkins .. my bungalow was overun ! 


Sticky's memorial stone near Ribblehead .. where ashes will be scattered. Guarded by the Spirits of the mountains. 
Connie RIP May 22 2022 mum to Caveman born 1 sep 2021 .. following her escape to find a boyfriend an accidental litter of 9 appeared.. she was a fabulous mum and motherhood calmed her wild ways. I was told by Spirit one of her kittens would be Sticky reborn. Caveman was that cat and with his mums eyes and Sticky's face I kept him and his sister Cleopatra.. sadly cleo was hit by a car and with suspected fractured spine and broken leg I handed her over to the vets who offered a rescue centre to give her a chance in life for her survival and intense aftercare required, as an option to putting her to sleep which I just couldn't do... caveman has not been the same since her absence, falling into a deep depression missing his playmate and sister. This trauma was the start of his downfall.. watching His mum die didn't help. The virus attacked him afterwards and now he is terminally ill and waiting to join his Mum in Spirit.
 Always in my heart xx
Update.. caveman has now been pts. He enjoyed his final adventure at the overlanders show where he sat watching the world go by and his last morning before pts he sat in the middle of field in the grass enjoying his surroundings, I'm glad he had his time in the wilderness. He was a real warrior coping with a swelling tummy of fluid. He was hugged and gave his last purr as ever full of love for his mum before I said farewell as he fell asleep in my arms. Then as I was holding his paw I kissed him goodnight. 
he was just under 9 months old taken by FIP a killer virus which my remaining cats may have contracted too. I m preparing myself for a devastating end to this traumatic time. Meanwhile I celebrate caveman's life and am grateful we had chance to make memories.
Caveman a victim of a killer virus, at just 8 months old. RIP 6 June 2022. 
Organizer
Katt Lawrence 
Organizer
Blake Avenue, Wath upon Dearne, Rotherham