CANCER PICKED THE WRONG DIVA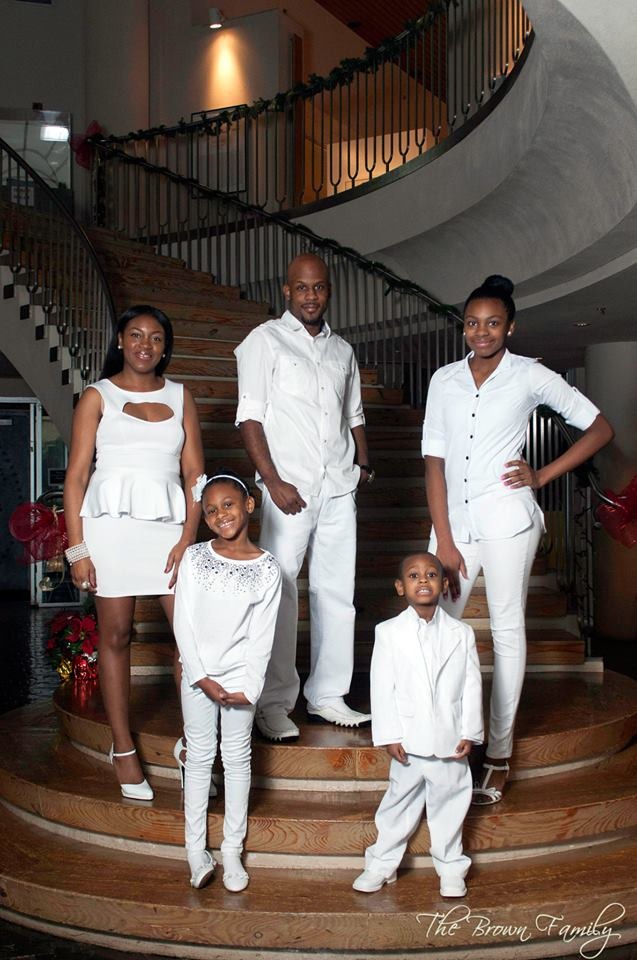 "To whom much is given much is required" Luke 12:48
. . . This is the favorite scripture of our very dear friend, Sharonda Brown, affectionately known to most as Shay.
       Shay, who is 32 years old, is the devoted wife of Isaac Brown for 7 years and together they have three beautiful children: Alexis 13, I'yanna 7,and I. J., 4.
       On January 4, 2014, Shay was diagnosed with Stage IV colon cancer and has undergone five long and challenging months of chemotherapy. However, in spite of these challenges, Shay has remained a dedicated partner at her local church and has not missed a beat, serving as an usher and on the finance ministry.
      Shay's faith and belief that she was chosen and has been set apart for such a time as this, speaks volumes about her perseverance, resilience and passion to live and to serve others. There's no wonder why her line name while pledging Alpha Kappa Alpha was Pearlseverance. Despite going through chemotherapy every other week (which causes her to feel weak and sick) she still finds the energy to be a walking testimony to all her church family and to her students and peers at Mesquite High School, where Shay is one of the Assistant Principals.
      When visiting Shay at the hospital, she demonstrates such a positive energy that is contagious and it seems to comfort others, even more than the comfort you've come to offer her during this difficult time. She has carried this cross of cancer with such grace that it not only inspires people around her to view their lives with a different perspective, but it also testifies to just how amazing God really is. He tells us that He will not put more on us than we can bare. It is evident that she is fighting this cancer with the strength of God behind her. On June 2, 2014 Shay underwent 13 hours of major surgery to remove several organs such as her spleen, gallbladder, a portion of her liver and herbelly button as well as a full hysterectomy. Don't worry though—Isaac says Shay doesn't like anyone touching her bellybutton anyway, so she won't miss it.
       During Shay's healing process, which will take approximately four months, Isaac will be taking time off from work—without pay—to stay home with Shay. While it is our desire to help and support Shay and her family as much as possible, we know that we can't do this alone and this is where you can help.
       We are asking for assistance in helping us to reach our goal so that this family won't have to bare additional stress about getting the bills paid while recovering from surgery.
      Won't you please help us? Any and every dollar is helpful. Thank you for taking the time out to read Shay's story and please share it and may God bless you!!
Organizer