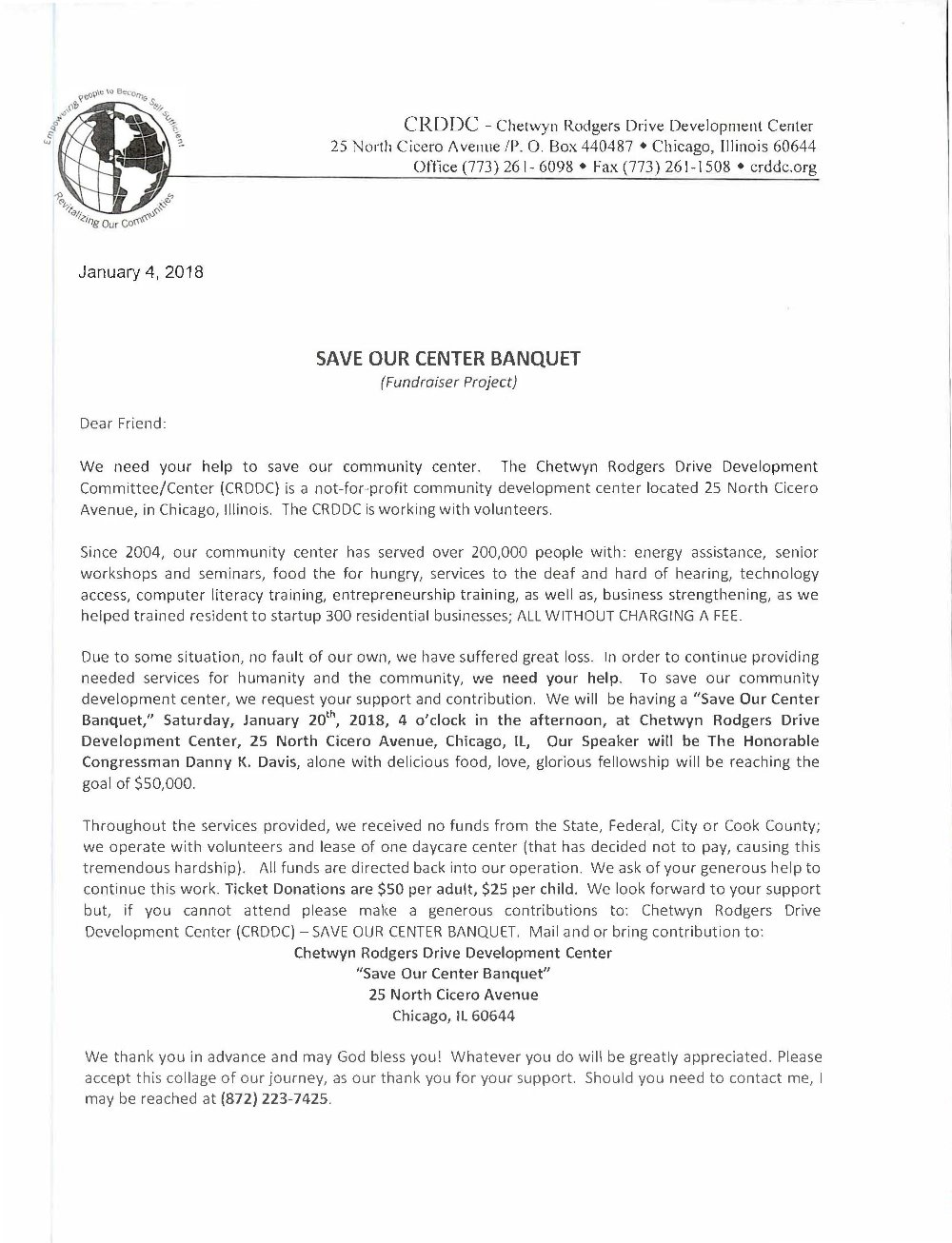 Ladies and Gentlemen,
While the banquet is a single event the need is far greater than one person or small company can fully support.  That is why we are here.  Our goal of $50K will repair the space the departing tenant damaged with theft of fixtures and appliances(Picture of childrens' restroom after fixtures stolen).  It will repay the outstanding debt to utilities and the center for rent.  It will support the licensing and applications required for the center to place a child care center back in the community.
Your help in any denomination is so greatly appreciated.  Providing a safe environment for the children of this blighted community is a win win for all.
We are a Not For Profit entity and your contribution is tax deductible
Chetwyn Rodgers Drive Development Committee
25 N Cicero Ave
Chicago IL 60644
36-4233144
Gratefully,
Pastor Curtis Rodgers