CAMMPAIGN4ROB | 70,000kg in 7 Days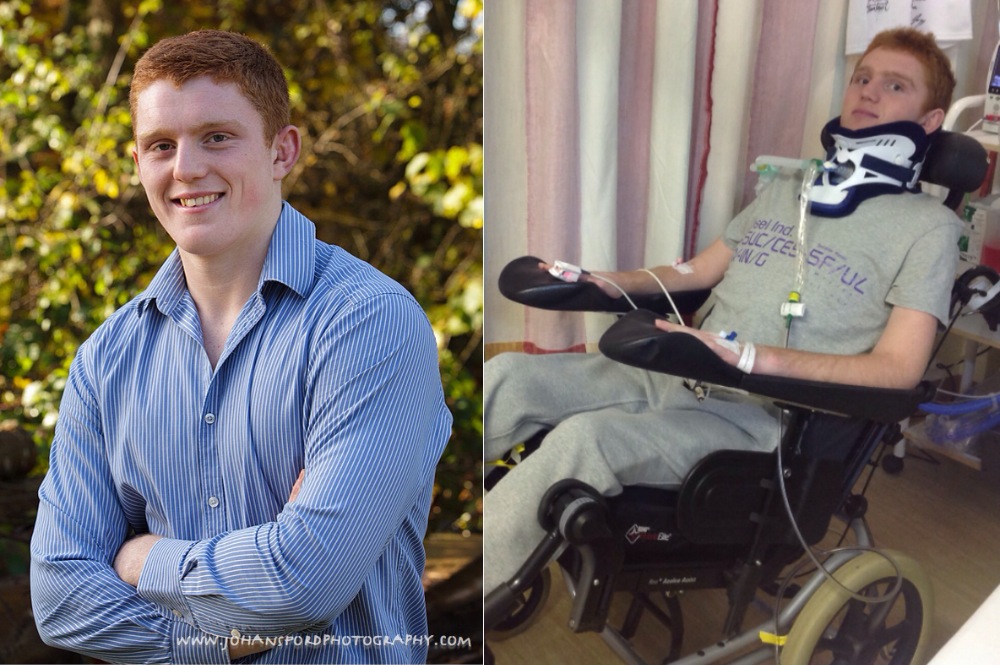 In September 2013, Rob Camm, a young man I went to school with, was looking forward to starting pre-season rugby training at York University, before he started studying for his degree in Politics, Philosophy and Economics.
A week before he was due to go he was involved in a terrible road accident that has changed his life forever. Rob suffered a C3 spinal injury in the crash. This is a very high level spinal injury, which means that he is now Tetraplegic "" Paralysed from the neck down and reliant on a ventilator for his breathing for the rest of his life.
Rob, however, is determined to rebuild his life as far as he is able and still wants to take a place at University. Rob and his family need all the love and support they can get. I would like to help and support Rob and his family in any way that I can, so I have decided to undertake a challenge in order to raise money for Rob.
The challenge I plan to undertake will be unlike any other fundraiser before. The challenge title is "70,000kg in 7 Days" ". I plan to lift a combined total of 70,000kg/154,324lbs over a seven-day period combining 3 different powerlifting exercises, the Bench Press, the Squat and the Deadlift.
Below I have drafted a routine for me to complete over the seven-day period. To ensure the event is properly completed, I will have my training partner film and record every lift, and each day the lifts will be posted on all my social media accounts.
(Full Training Video will be available)
Facebook:
https://www.facebook.com/TristanEdwardsASD
(Clips from the Video due to 15 second restriction)
Instagram:
http://instagram.com/tristanedwardsfm
(Images from the routine)
Twitter:
https://twitter.com/tristanedwardsf
Deadlifts
143kg X 10 = 1,430 kg
184kg X 10 = 1,840 kg
225kg X 6 =1,350 kg
Bench Press
100kg X 40 = 4,000 kg
143kg X 5 = 715 kg
Squat
143kg X 10 = 1,430 kg
184kg X 5 = 920 kg
Total: 11,685 kg
Total: 25,761lbs
Now this combined total per day equates to exactly 11,685kg/25,761lbs, More weight than required as I would only need to lift a combined total of 10,000kg a day. This routine is simply a draft and will of course vary, as on the starting day I might go heavier and towards the end fatigue might force me to reduce the weight.
I plan to begin the 7 day event on the 25th Of May 2014
All money raised will go to Rob to buy much needed medical equipment to help him adjust to his life with Tetraplegia. Please donate, big or small - your input will be greatly appreciated!
For more information about Rob, his story and his condition please visit www.cammpaign4rob.co.uk

Organizer