An American Tale of Freedom's Promise
Help us provide underprivileged children and students with an educational book covering the early  Revolutionary War and the founding of The United States of America. 
The goal is to provide teachers and students with subsidized books. An eBook currently available at Amazon.com allows free reading of the book's introduction. The book highlights a unique story that will help provide young Americans a basic knowledge of the chronology and causes of our nation's founding struggle, a worthy fight for Liberty that is often under taught in our schools.

The war sparks in Boston during the Spring of 1775, and the king's soldiers flee the city and sail for Canada. The British return to New York in July 1776 with a massive armada unequaled in the history of the Western Hemisphere. American heroism during the ensuing Battle of Brooklyn is worth knowing and begs the question why so few of us know it.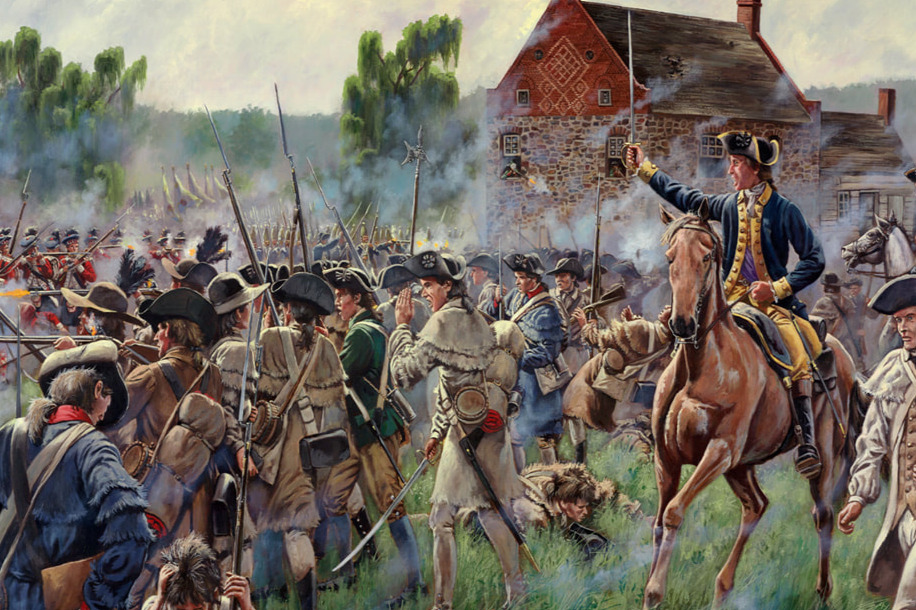 The British invade New York with near forty thousand soldiers, sailors and marines. These seasoned professionals faced a determined yet ragtag group of largely untrained young Americans. The cover art by Howard Pyle perfectly illustrates this dichotomy, as does the fine painting above by Mark Maritato.

The fundraising target is based upon volume printing quotes from specialized offset book printers. Also, we are including an estimate for shipping costs, as we would like to provide a signed copy of the book to all patrons that give $25 or more.
Please respond to our Thank You message and provide contact information (including a mailing address) if you would like us to send a copy of the book as a token of our gratitude. 
Fundraising team (2)
Patrick Michael McFadden 
Organizer
Raised $5 from 1 donation
Warrington Township, PA
Michael McFadden 
Team member
Raised $50 from 1 donation