Helping Rhonda Boogie Through The Storm
This my friend Rhonda Gant. See that smile? She's shared it with so many people and has a gift for making everyone she meets feel special. As the receptionist at NewsChannel 5, she's on the front lines and that is not always an easy job but she actually won an award for it last year.
Behind that smile is the heart of a warrior. Rhonda has fought and won against two rounds of cancer, heart damage from the chemo and countless other health issues too numerous to list. The need for Rhonda to focus on her health and beating this disease made it necessary for her to leave her much loved job at NewsChannel 5 and go on disability. I'll just say it, cancer is expensive!
In an effort to remind Rhonda that she's done this before and won I wanted to do something special for her. The old saying "Life isn't about waiting for the storm to pass...It's about learning to dance in the rain" kept running through my head. The result was a 16 x 20 painting of Rhonda in a red dress dancing in the middle of a storm. The painting is title "Boogying In The Storm" reminding her we're old pros at dancing in the rain and she's going to boogie her way through this storm. 
A few days ago I posted the painting on Facebook and got a great response asking if it was available or if prints were available. Lightbulb!! Sell/offer prints of Rhonda's painting, help raise money to cover some of her medical bills! Win,win! 
So please open up your wallet, get a great piece of art and most importantly my hope is when you see the print, you'll think of Rhonda and her smile and offer up and a quick prayer and a short boogie to help get her through the storm one more time. 
Sincerely,
Tammie Dodge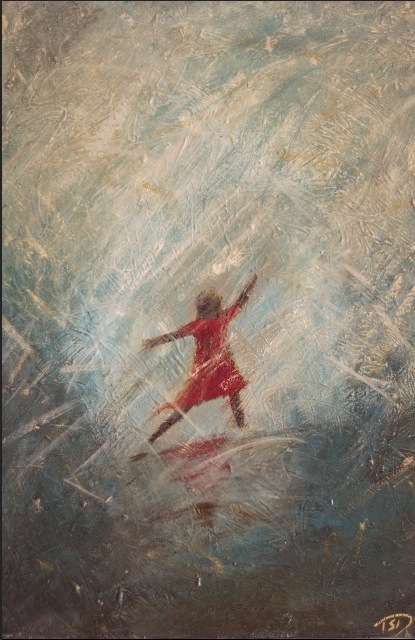 Organizer