A group of Motorcycle enthusiast banding together to raise money for a great cause. 100% of all funds will go directly to buying new toys which will be donated to Toys for Tots         see the face book event page 
Broadway Choppers Toy Run
Can you imagine waking up on Christmas morning to nothing. 
The reason I originally got involved with the Toy Run was because of a  story  
Lee
told me  "a child who was on the Toys for Tots train was trying to trade a toy he received with another child who received a blanket  because he wanted to bring the blanket home to  his sister who was cold.   After that my heart was broken and wanted to ensure no child go without on Christmas!
We would need to collect the funds by November 15, 2015 in order to have time to buy the toys and bring them to the event on November 28, 2015.
We appreciate all of your support and remember it is truly better to
GIVE then RECEIVE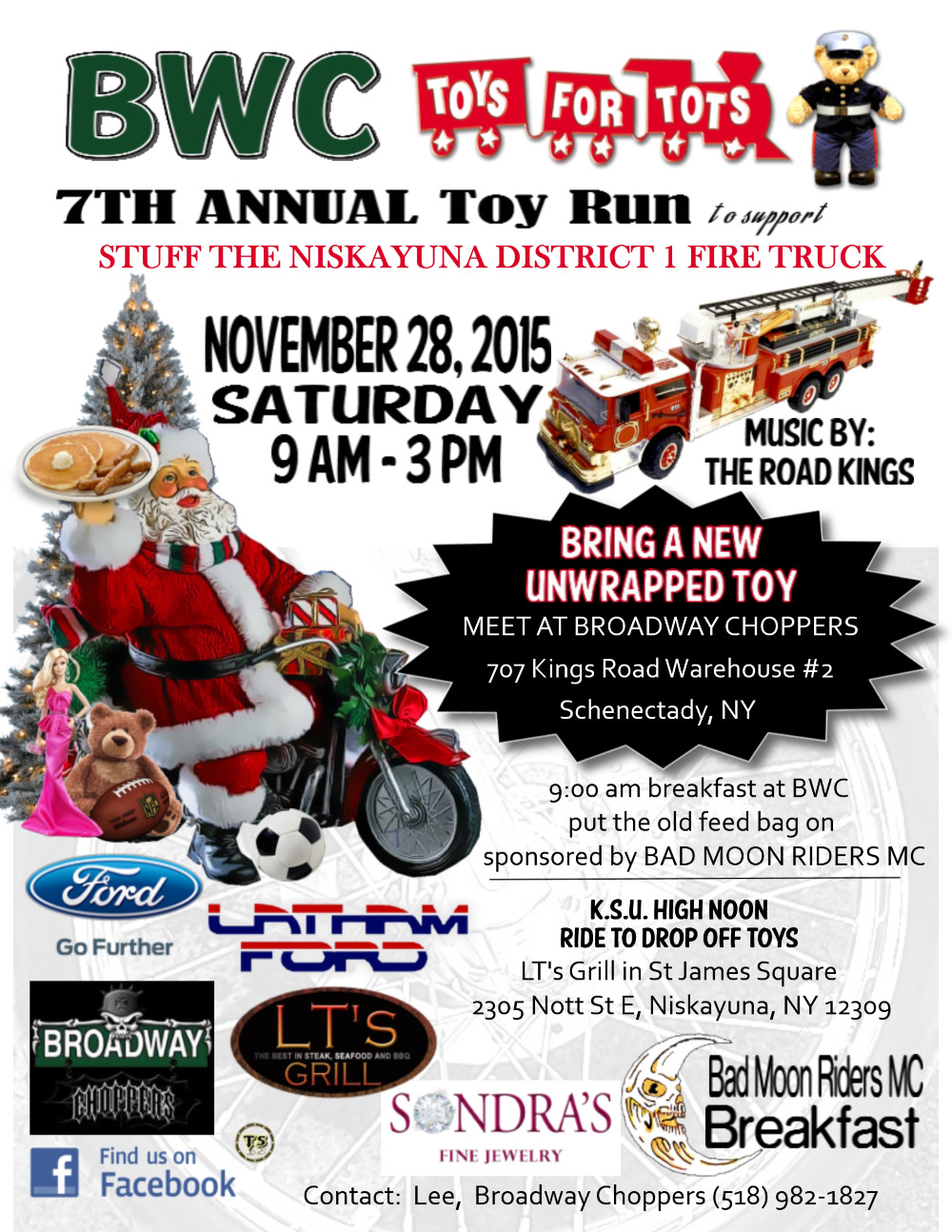 !
Organizer
Scotty Ewen
Organizer
Schenectady, NY