Women's Recovery Home in New Jersey
Who are we?

The Antonia Maria Foundation is a 501(c)(3) working to provide a nurturing community for women who are seeking help with trauma and addiction. We are currently seeking funds to  provide scholarships for women in need of spiritual, structured and nurturing recovery housing that provides a new approach to sober living. We are located out of North Brunswick, NJ.
The mission of our scholarship fund is to supply women with the appropriate resources in order for them to heal and grow. We are looking to provide our clients with spiritual techniques that will not only release their pain, but open their mind's to new beginnings.  Our home provides weekly meditation, yoga, reiki, case management and weekly one on one sessions with Antonia, the founder of Antonia Maria Foundation.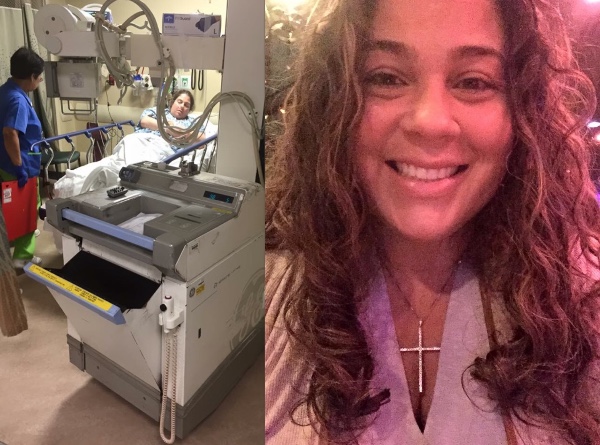 Antonia's Story:
I am a woman, a mother, an aunt, a sister, a cousin and a friend but most of all I am a woman who has struggled with addiction half her life. I was so into using prescription pills, food and/or unhealthy relationships to heal that I would constantly find myself right where I left off only feeling ten times worse and alone. I knew that I was doing things to hurt myself but I didn't have the knowledge or awareness to know how to stop these patterns from continuing in my everyday life.
I have been into treatment 4 times as well as 2 recovery homes. I still could not understand why I was so obsessed with being inside of my wounds and how I could stop it. I tried everything from therapy, medication, spas, changing places I went, people and I even stopped using substances through out my life but still felt this heaviness constantly inside of my body. This gloomy feeling. A feeling of hopelessness, despair. I felt lost. I felt conflicted. I felt betrayed, confused. Most of all I was unable to show up for myself and the people I most loved and especially my son.
If I could show you how my insides felt you would be able to understand that inside I was feeling so toxic and so vile that I couldn't breathe, literally. I was constantly having anxiety or panic attacks. I was constantly trying to stop these attacks from happening by taking benzodiazepines or pain killers. On top of that I was using anti depressant, sleeping pills, mood stabilizers and all of my Chrones and Sarcoidosis medication. I took all my medicine as prescribed plus some and still felt horrible daily. You may ask how did someone like me become addicted to over eating, restricting my food, taking pills, drinking too much, lying to myself in relationships, using my anger as a outlet and crying out for help daily? Well the answer is simple I was out of touch with who I was in this world and that was a spirit here to bring a message of love, here to help myself through my own journey and then guide others into theirs. I tried everyday to run away from the truth of who I was. Why? I was so planted with lies that I had attached to my body that I couldn't see out of the window of smoke that I had created. I felt so alone and I felt that I was going to die alone or with out ever changing. I was so angry at everyone including myself that I constantly lashed out on everyone and everything around me including God himself.
Everyday I replayed the tapes of my physical and sexual abuse, my 13 near death experiences, my fathers death, my upbringing, my failures, my Chrones Disease, my Sarcoidois, and most of all my weight. Mind you I have been very aware my whole life but instead of treating myself with love, I beat the crap out of myself inside daily and I would allow others to beat me up in the same way in which I beat myself up inside. I was so determined to understand the wound that I was feeling that I forgot to understand me. I lost myself and had to begin finding her again. It wasn't until my last treatment center that I finally realized what I was lacking and that was spirituality. I spent years going to therapists, psychiatrists, taking medication, attending workshops, outpatients and I even went to school to master my wounds. I became a social worker and a sociologist but what I found was that I was trying to solve my own story.
Today I am 2 years old. I say that because it has 2 years since I have changed my life. I am no longer taking any medication, smoking, drinking or using any substances that  alters the truth of who I am. I find that taking the steps to become aware is key in changing ones life. I did that through becoming spiritually aware. To me spiritual awareness is becoming aware of the open wounds and inviting them in so that we can shift them into our light. I have been practicing this daily, several times a day for two years now and today I am happier then I have ever been in my whole life. I have used beautiful techniques such as, The Emotional Freedom technique, which allowed me to realize we are all just energy and our wounds are nothing but stored trauma that just wants to be moved. I have also planted my soul into healing through meditation which allows me to receive and truly listen to my heart and all that it's connected to.  I  have used dance and yoga. I have practiced going out of my comfort zone and placing my heart into the world instead of my story. Today I live to be in the present moment. Today I am free.
I am looking to raise money to contribute to the world what was so freely given to me. I have been blessed with a house that has been passed down to me but in order for the women to come stay in our home, I need to raise money to run it and to give other women the chance to stay here as they begin the process of evolving into powerful women of recovery.  I highly believe that treatment cannot end in rehab and that we need to have homes where women can go and continue to heal. I myself have been able to stay in a recovery house and without the funds from my family I would have never been able to be gifted with such awareness of how to stay sober if it wasn't for them funding my treatment. 
Today I have started a non-profit organization named The Antonia Maria Foundation in order to give to others what was greatly gifted to me. I find that most people do not have the means to pay for such treatments to help themselves and I want to be  one who creates light into the world and provides these women with afforadble in house treatment.  
Love is the only way to help people see their worth and I have been blessed with the gift to love women who are suffering from addiction/trauma unconditially.  All of us our gifts to this world. All of us have stories that do not define the truth of who we are. We all have hearts that want to shine into the world. I myself have been through that journey and today I am free to love me and through truly loving myself I can now see that I am here to spread a message and bring service to others.
I appreciate anyone who donates and helps me see my mission through. Please message me with any question you may have as to where the funds are going or any  questions about my organization.  I truly have this inside of my heart and I truly want to help these women bring change into their world. Please help me see my mission through. 
Thank you for time 
Love always, 
Antonia
For more about me and my cause please visit my website 
www.antoniamariafoundation.org

Organizer
Antonia Bilardo 
Organizer
Franklin Township, NJ