Please Help With Andi's Memorial
Brandi Jessup, aka Andi to her many friends & family, passed away after fighting a hard battle with CF (cystic fibrosis).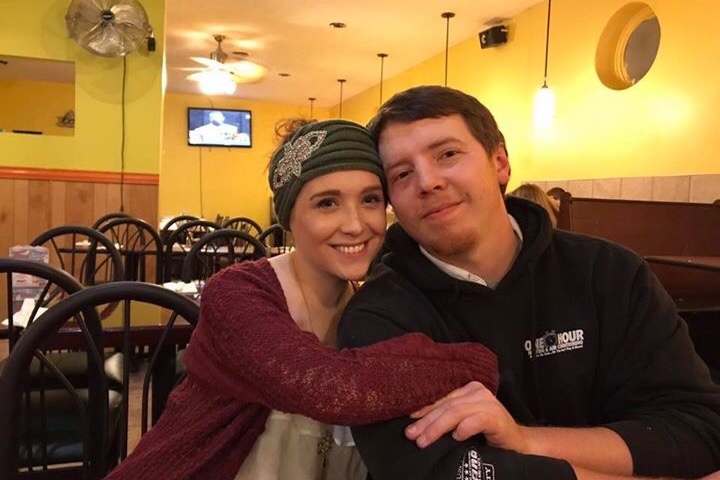 She desparately was in need of a double lung transplant, but much to our despair she passed away before this was possible.  Andi had just turned 25 shortly before she was taken from us, and she left behind many broken-hearted friends and family who loved her dearly (including two young children who meant the world to her / as she did to them).  
She did request cremation, and for a portion of her ashes to be buried beside her sister (who she now rejoices with in Heaven) and the remainder to be spread in another location overseas.  She was FULL of life, and we all prayed for her to receive her new "airbags" (as she called them).  
Sadly, for us, God's plan was for her to receive those airbags in Heaven with him.  While it is a great comfort to know she is no longer suffering and she has been made whole ... The world has suffered a tremendous loss with the passing of this beautiful young soul.  
The funds from this memorial campaign shall be used to pay for the cremation, burial, headstone, and travel expenses for her Mother & Fiance to spread her ashes (funds shall be used in the same order as listed .. no funds shall be dispersed from any donations for travel to spread ashes until all other expenses have been paid in full).
Every dollar makes a difference, and anything you can contribute to see Andi's final wishes happen would be greatly appreciated.  
If you would rather donate locally, an account has been set up at Us Bank as well.  You can go into any Us Bank and deposit money into the account of Brandi Jessup Memorial Fund under Tanya Blumrick.  You can also send money directly to the memorial fund account by using Zelle and sending to [phone redacted].   Thank you all from the bottom of our hearts for all of your thoughts, prayers, and kindness you have shown the family during this very trying time.

Organizer and beneficiary
Robin Duke Newhorizonsrealty 
Organizer
Madisonville, KY