American Rally Originals - Help To Dakar 2023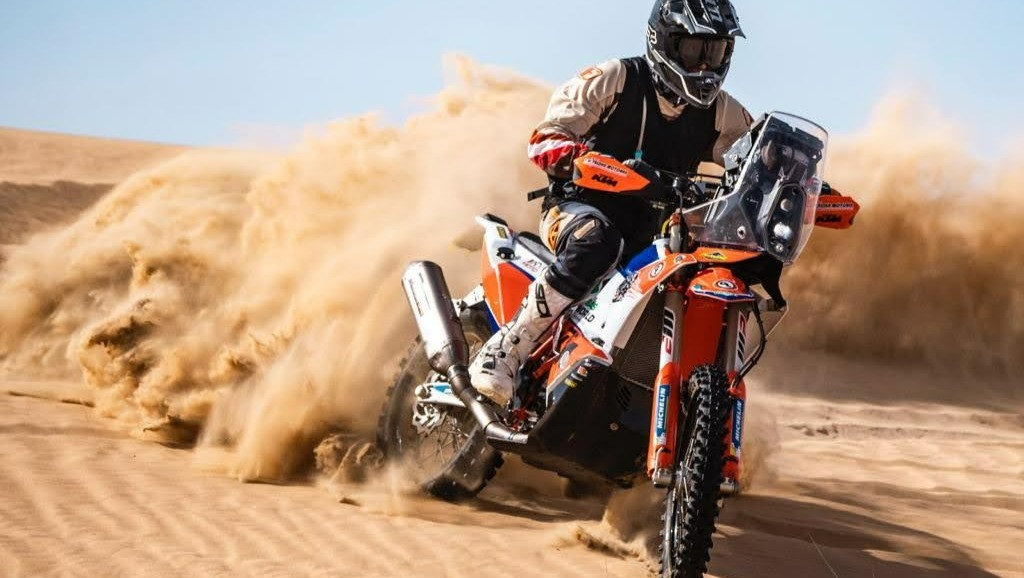 Join a Team of Americans as they tackle the toughest motorcycle class of the toughest race in the world. The renowned
Dakar Rally
 . Previously known as the Paris to Dakar. It is a 15 Day Extreme Rally Navigation Race throughout the landscapes of Saudi Arabia. 
After finishing the Dakar in 2020 (Supported with a mechanic and team) Kyle McCoy dug deep into the history of American finishers and realized (from records and speaking with all of the old timers):
No American has ever finished in the "Malle Moto" (or Trunk) class of Dakar in its history. 
The
"Malle Moto"
class (now called
"Original by Motul"
) takes this race to another level. All racers must do this event with minimal to no support - allowed only one trunk (box) of gear. Sleeping in tents, maintaining and repairing their own vehicles and receiving no outside support.
"It's like choosing to run the Iditarod rather than taking a dog sled"
, said David Pearson, Team Manager. 
Race Team Members include:
Kyle McCoy
: Finished Dakar (top 10 rookies) in 2020; competitive rally racer at Africa Eco Race, Sonora Rally, Baja Rally.  Global competitive ultra-runner (raced in Antarctica, China, Namibia, Morocco and Chile).
Paul Neff:
ISDE Gold and Silver Medalist and AA Enduro rider, 2020 Sonora Rally class winner, top trials competitor and co-coach with Jimmy Lewis (Paul owns Cispus Cycles Training in Washington state).
David Pearson:
Vegas to Reno Ironman class winner; Ironman Baja 1000 Finisher, Sonora and Baja Rally podium finishes; former owner of KTM and Harley-Davidson Dealerships.
Jim Pearson:
AA Enduro rider, Vegas to Reno 500 Ironman, Baja 1000 Ironman, Sonora and Baja Rally podium finishes and the team's most knowledgeable mechanic.
Morrison Hart:
 Previous US Sailing Team and current rally competitor with numerous podium and top 10 finishes at the Sonora and Baja Rally's. He is our top navigation and logistics expert.
Find all our actions on:
www.facebook.com/americanrallyoriginals

Fundraising team: American Rally Originals-Team Dakar (4)
David Pearson 
Organizer
Raised $500 from 1 donation
Santa Fe, NM
Paul Neff 
Team member
Raised $200 from 1 donation