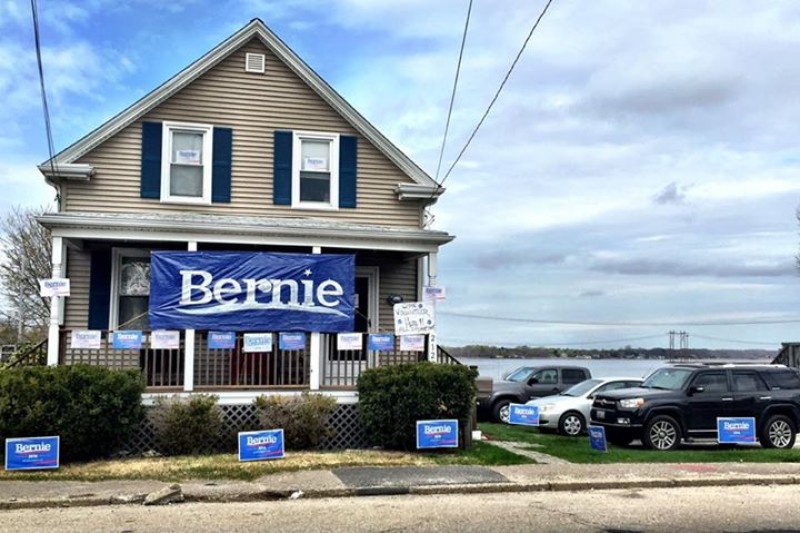 I am so excited and honored to have the opportunity to go to the DNC and represent District 1 of Rhode Island as a pledged delegate for Bernie.   I am a resident of the special town of Warren, Rhode Island; a life long activist for social justice; and an advocate for the Deaf community as a Deaf woman myself.  I am extremely humbled and proud to have been chosen by my district to go to Philadelphia on behalf of supporters' of Bernie Sanders.
I can still remember watching Bernie Sanders' filibuster on December 10th, 2010 and saying: "He's still going! Go, Bernie, go!" for 8.5 hours as he fought the extension of Bush era tax cuts.  And here we are, six years later, and he's "still going" with us all.  I am so proud of the movement for bringing
the Political Revolution
 all the way to this point!   
I also look forward to representing the state of Rhode Island who voted strongly for Bernie Sanders (and especially my town of Warren)! And I am committed to working together with everyone on figuring out how we can 
continue the political revolution
 that Bernie Sanders has inspired, all the way from local goverment to national government. 
A better and more just world are possible, if we
believe in it
and
do the work
.  I have believed this since my very early days "on the line in '89" with the IBEW; I believed this as an advocate for peace and social justice; and I still believe it today as I campaign for Bernie Sanders' and his platform.  That said, like so many others, I have an very limited budget.  I almost didn't run because of this, but then someone said to me: "We can figure it out." Please help me
"figure it out"
 so I can get to Philadelphia so I can engage with our brothers and sisters on getting to the next step in this
political revolution
.  Thank you so much!