All Heart I Am: The Story So Far..
In the month of March 2021 I took on the David Goggins Challenge, for those not familiar feel free to google it!
From the morning of March 5th I ran 4 miles every 4 hours over 48 hours until the morning of March 7th. This was the spark...
Following this, the support has grown and escalated to something I did not expect! An unbelievable response to a dream opportunity...
I was granted a space on the British Heart Foundation's Team for the London Marathon 2021!!!!!!!!
It was an unbelievable experience, and one I will hold memories of for the rest of my life. 
However it did not feel like the end.... The following weekend I ran the Manchester Marathon, and then the weekend after I completed the Spartan Trifecta weekend in Wales.
Going into 2022 I had completed the Chelmsford Half and then in April the Brighton Marathon. In May I completed the RideLondon 100, in June I completed the LondonToBrighton, and the story goes on....
My biological dad died of Sudden Arrhythmia in 1990, nearly 31 years ago. I have been trying to run the London Marathon for many years and raise money for the British Heart Foundation, in memory of him. However 6 years of trying left me a little bit annoyed and frustrated so I thought what the hell! I only had 2 and a bit weeks until March 5th so I set up one of these and my oh my how it grew!!!
I had a terrible start to 2021, and I set myself challenges every month, the 4x4x48 was my March challenge, the London Marathon was October and my challenge of a lifetime!!
My dad was 22 years old when he passed away. A kind and talented man who had his his whole life in front of him. 
Sudden arrhythmic death syndrome, or SADS, is when someone dies suddenly following a cardiac arrest and no obvious cause can be found. This affects around 500 people in the UK every year. 
We know that, in many cases, this is caused by an inherited heart condition and the person's immediate family should be referred to a specialist genetics centre for assessment.
Do you want to join me in making a difference? I'm raising money in aid of British Heart Foundation and every donation will help. Thank you in advance for your contribution to this cause that means so much to me.
More information about British Heart Foundation: We're the nation's heart charity. We help save lives with information, patient care and pioneering research. With your support, we're beating heart disease for good.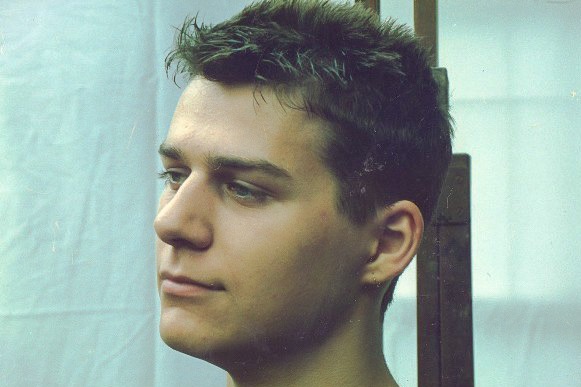 Organizer

Registered nonprofit
Donations eligible for Gift Aid.