For the love of natural Ice-Pops!

30 day fund raising campaign.  

Artisan Ice-pop's  


Hi my name is Alex Sigala and I make Artisan Gourmet Ice Pop's (Paletas),   As most of you that know me personally know that I have had some health issues. I find myself at a crossroads in life. I am now healthy once again after open heart surgery (thanks to all of you for the well wishes and positive energy) and I want to stay creative and do something that makes me happy.
What we do!
I have been making Artisan gourmet Ice pops (Paletas) for several years and now finally decided to take it from hobby to business.  Creating hand-crafted pops made in small batches from a seasonal assortment of fresh, natural, locally-sourced ingredients.  I know that with my many years in sales and in the entertainment  (advertising) industry I can make this a super successful venture for many years to come and put lots of smiles on your beautiful faces.  A lot of you have had (several) of my pops and know that the taste and quality is second to non (who doesn't love a popsicle), and for those of you that have not had one I promise you will love them.  

How we do it!

I use only the best all natural ingredients with
no additives and no preservatives
(all the good and none of the bad STUFF). Most of my paletas only have four ingedients and one of those is usually water. We use locally sourced organic fruits whenever possible.
Specialty Paletas!
We also make the best "Booze" pops (Poptails) in town. For those of you that enjoy a refreshing cocktail,  we pair your favorite cocktail spirit with only the finest fruits and infusions available.  High end specialty drinks with all the fun of a Cocktail and Popsicle rolled into one.  
For our BFF's (the Furbabies)


I haven't forgotten about our 4 legged friends, I also make amazing dog pops "PupSicles" using all natural organic ingredients that are good tasting and good for your "Furbaby"- dog (healthy enough for humans to eat), and the stick is a yummy rawhide chew for them to enjoy after they finish the refreshing treat.
(Example of the Trike's we will buy for events)The Future
I plan on marketing to weddings, special events and any and all public gatherings to ad to my ever growing list of amazing customers with my gourmet Ice pops.  Any event with a gathering  I will be there with delicious treats for all.
What i'm asking for.
I need your help to raise money for the business,  I will use the money for professional equipment and operation cost's to get this exciting venture up and running correctly.  I already have a tot of amazing recipe's that I've been perfecting for years and I keep coming up with more daily.  Please let me know if you need a list of the equipment I will need to get going.  
Will you please be a part of my continued growth and success?
I'm also committed to donating a percentage of my proceeds to various organizations that need our help to make this world brighter.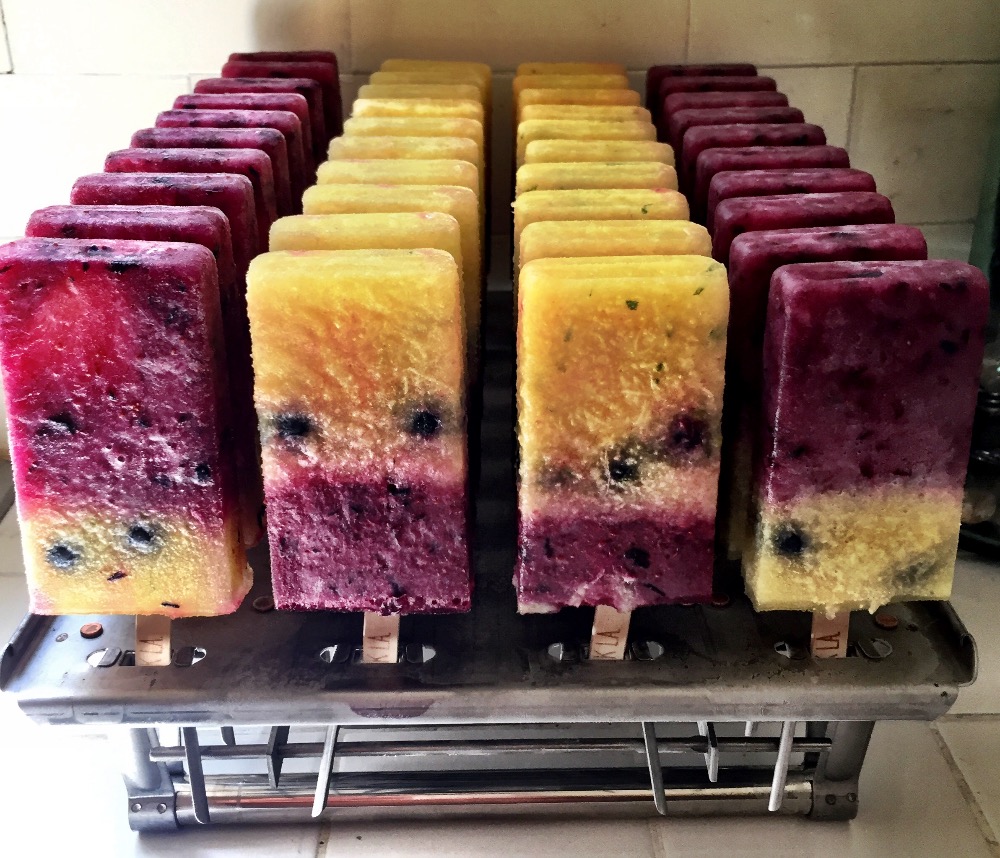 Thank you, Yes YOU!!
Finally, I want to thank you for your unwavering support not only for my business, but for me as well. You've stood by me from day one. You have followed me on social media @mrgoodpop and cheered me on from both near and far.
Thank you all so much in advance for your donation and for believing in me as I believe in my product and myself.
Together, we can! Peace love and light.
Mr. good pop

Organizer