The American Dream has several meanings to different families but the main one is the hope of being successful and providing a decent life for their family members. My family migrated to the United States when I was 4 years old in the pursuit of the American Dream. I grew up and attended public school on the west side of Indianapolis. As time went by, I was able to adapt to my new "home." I was now embracing part of this country and culture.
The reality of being undocumented in the United States started hitting me when I was in 8th grade at Lynhurst 7th & 8th Grade Center. It was time for all students to register for the 21st Century Scholars program. I informed my parents about this wonderful opportunity for me to attend college and have it paid for; they agreed to sign me up for it. One evening after school, my parents and I went to the school's library to fill out the application. Everything was going great until it was time to provide my Social Security Number; it was then that I realized that being an undocumented student would not only be a challenge now but also in the future.
After that night, many things changed in my life and my way of thinking. I found out that I was not going to be able to go to college due to the lack of financial support. I stopped trying in school and decided that it was not worth my time; however, several months later I found out about an early college opportunity through Ben Davis University High School. Through this opportunity I could graduate high school not only with a high school diploma but also with an Associates Degree from Vincennes University. This program did not require me to be a citizen of the US; therefore, I was honored to take part of it.
I became an involved member of the school through several school organizations and clubs. I was part of the Student Ambassadors, International Club, Yearbook Club, Nerd Herd, and Business Professionals of America. During my senior year, I knew that my education was coming to a complete stop. I could not attend my dream college, Ball State University, due to the lack of nine numbers and a green card. I could not apply for financial aid and was not eligible for student loans. My educational dreams were dying; however, my hopes were still not vanished. My counselor, family, teachers, and friends encouraged me to apply to colleges and to keep trying.
At the same time, President Barack Obama had passed a new program for undocumented people known as DACA (Deferred Action for Childhood Arrivals) through the DREAM ACT. This new program granted me a temporary work permit, Social Security Number, and a driver's license. I used my SSN to obtain a job, apply for FAFSA, and to apply to colleges. Although I was able to apply for FAFSA and colleges, I was still ineligible for financial aid or in-state tuition due to the lack of US Citizenship.
I graduated on June 8th, 2013 at the Top 20 of my class with my Academic and Technical honors diploma as well as my Associates Degree in General Studies with an emphasis in Business Administration. I had completed my dream of graduating high school and even better, with a college degree; however, I did not want to stop there. My parents transferred all of their savings from Mexico into the USA in order to cover for part of my first year in college.
The summer after graduating I received a letter from Ball State with an Academic Award based on my academics in high school. I now only had to pay for in-state tuition instead of out-of-state. I also participated in the Indiana CPA Scholars program that granted me a $500.00 scholarship and the Accounting Career Awareness program that granted me a $1,000.00 scholarship. My total tuition for the 2013-2014 school year totaled to the amount of $17,980.00. The amount that my parents paid for with their savings totaled to $16,480.00. Thus exhausting my family's resources.
Here at BSU, I am engaged in many organizations while still maintaining good grades. I am involved with Hall Council, the Residence Hall Association, Excellence in Leadership, Latino Student Union, and Late Nite. I work as a desk staff member of the Knotts/Edwards Business Living Learning Community and was recently hired by the Housing and Residence Life department as a Residential Assistant for the 2014 - 2015 school year. I have developed friendships, connections, and working relationships with professors that are important to my success now and beyond graduation. I welcome the privilege of furthering these relationships.
I am requesting your help to fund me with part of my 2014 - 2015 tuition because of the lack of financial sources in my family. My parents depleted all of their savings in my first year and currently, they do not have any more savings to help me with my next year. Thanks to the amazing opportunity that HRL (Housing and Residence Life) offered me, I will not have to pay for my room and board fees but only for my tuition. My estimated tuition for the 2014 "" 2015 school year is about $9,160.00. My current plan is for me to work in the summer and cover $3,080.00, my parents to cover $3,080.00, and for you all to help me with $3,000.00. I will appreciate all of your help and hope that you can help me with any amount that you are able to help me with. In return I will keep working hard to achieve academic success for my graduation in December 2015 and be glad to post updates on my academic progress.
Your consideration and donation are an investment that will have a multigenerational impact. My parent's hard work and support will be honored, my future opportunities in life will be enhanced, and even more so will my future family. I intend to seek citizenship and become a fully participating American citizen. Contributing in a positive manner to the land I have come to appreciate and love is as strong a goal as finishing college. Being able to pass along a legacy of attending college to my children is part of my American dream and one I hope you can help me achieve.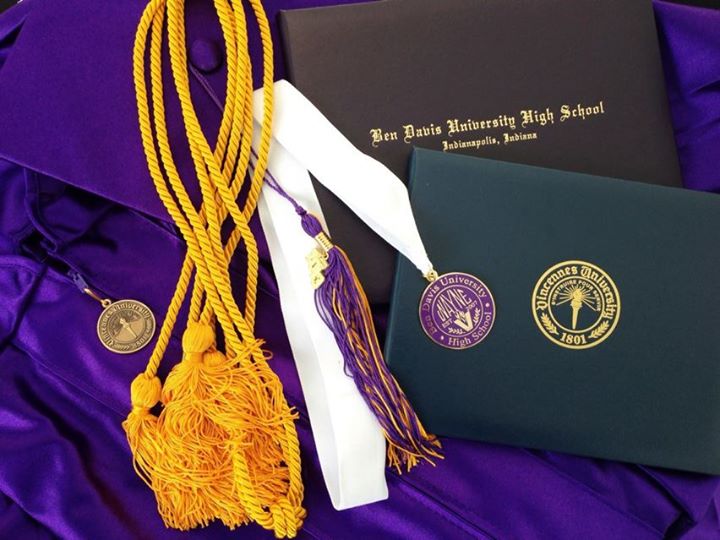 Organizer
Alex Galán 
Organizer
Indianapolis, IN
#1 fundraising platform

More people start fundraisers on GoFundMe than on any other platform. Learn more

GoFundMe Guarantee

In the rare case something isn't right, we will work with you to determine if misuse occurred. Learn more

Expert advice

Contact us with your questions and we'll answer, day or night. Learn more