Help Addie buy a Racing Wheelchair!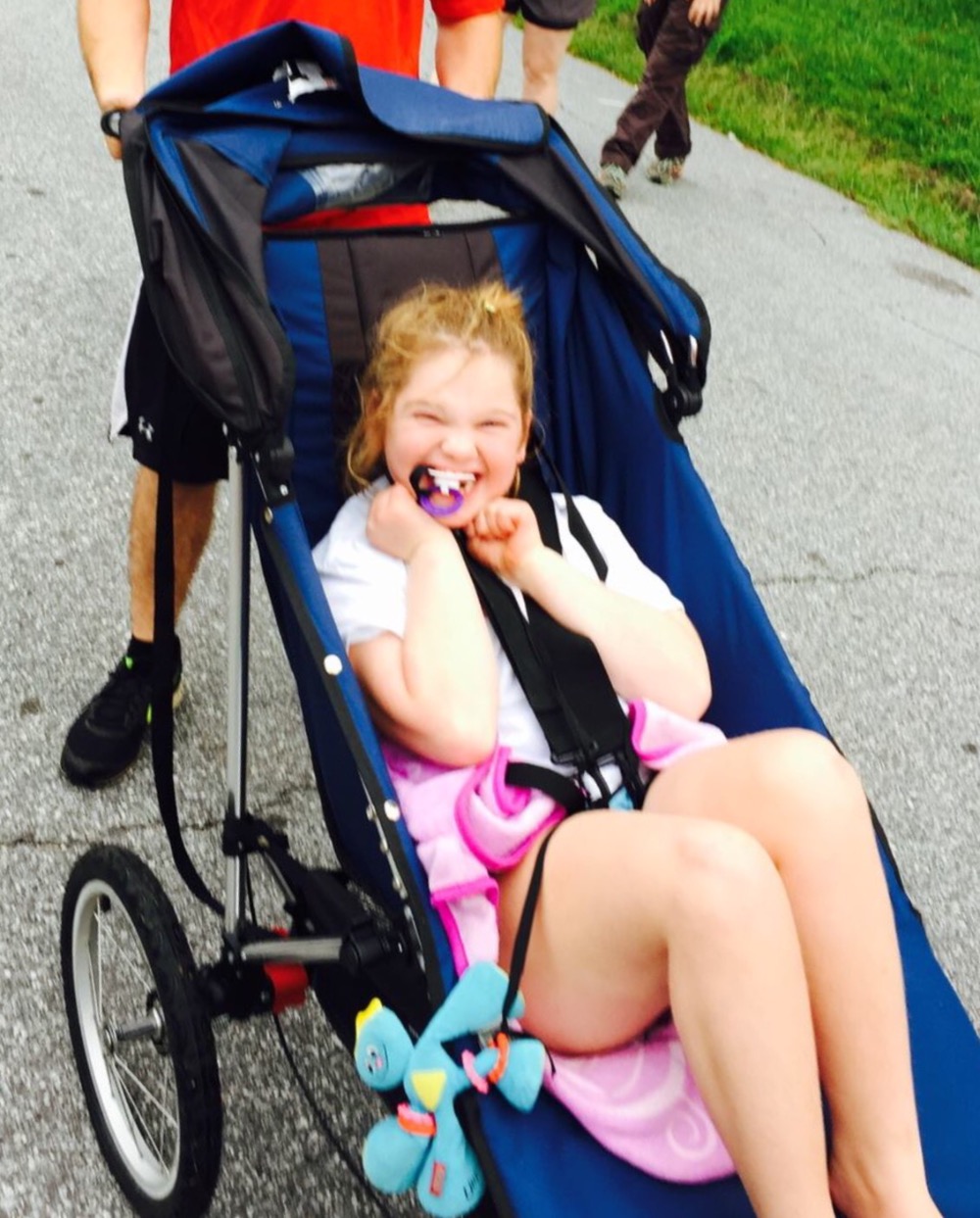 This is our 9 year old daughter Addie. Addie has Angelman Syndrome. Angelman Syndrome is a 1 in 15,000 genetic disorder that is characterized by  severe seizures, no speech, scoliosis , and severe developmental delays. She also has an unusually happy demeanor! 
Over the years, Addie's disorder has made her body so that she is no longer capable of doing the things normal children do like running and riding a bicycle. 
Fortunately, Addie's father is nothing short of Amazing! He has been pushing her in races for over a year now! 
Chris will be racing his first iron distance race in May.  
Chris pushes her in every single race he gets chance to run. She loves it! For just a moment she feels so free ! Unfortunately, because of her size, we are unable to continue pushing her in the racing chair she has now because she is too heavy for it. It has ripped in several places and is no longer safe.
What we are hoping each and every one of you will help us with is purchasing a new racing chair so that they can continue to be team ADDIE and DADDY! Here is the chair we are hoping to raise enough money for  
http://runningchairs.com/product/blade-ii/
This one also turns into a bike trailer so she can truly "FLY"! They are signed up for their first triathlon together in October so we are hoping to purchase the chair before that. 
Thanks to each and every one of you who help our little girl get her wheels! You are truly a blessing to our family! 
Organizer
Michelle Ray
Organizer
Chattanooga, TN