Help Aaron Aites Beat Cancer
Filmmaker and musician Aaron Aites (Until The Light Takes Us, 99%, Iran) is in the fight of his life.  He has been diagnosed with an aggressive kidney cancer.
Aaron and I met in San Francisco while working at an environmental nonprofit. In early 2001, we shot our first joint documentary film, Until The Light Takes Us. We've been together ever since, making films, and taking care of one neurotic rescue pup and three badly behaved cats from the streets of NY.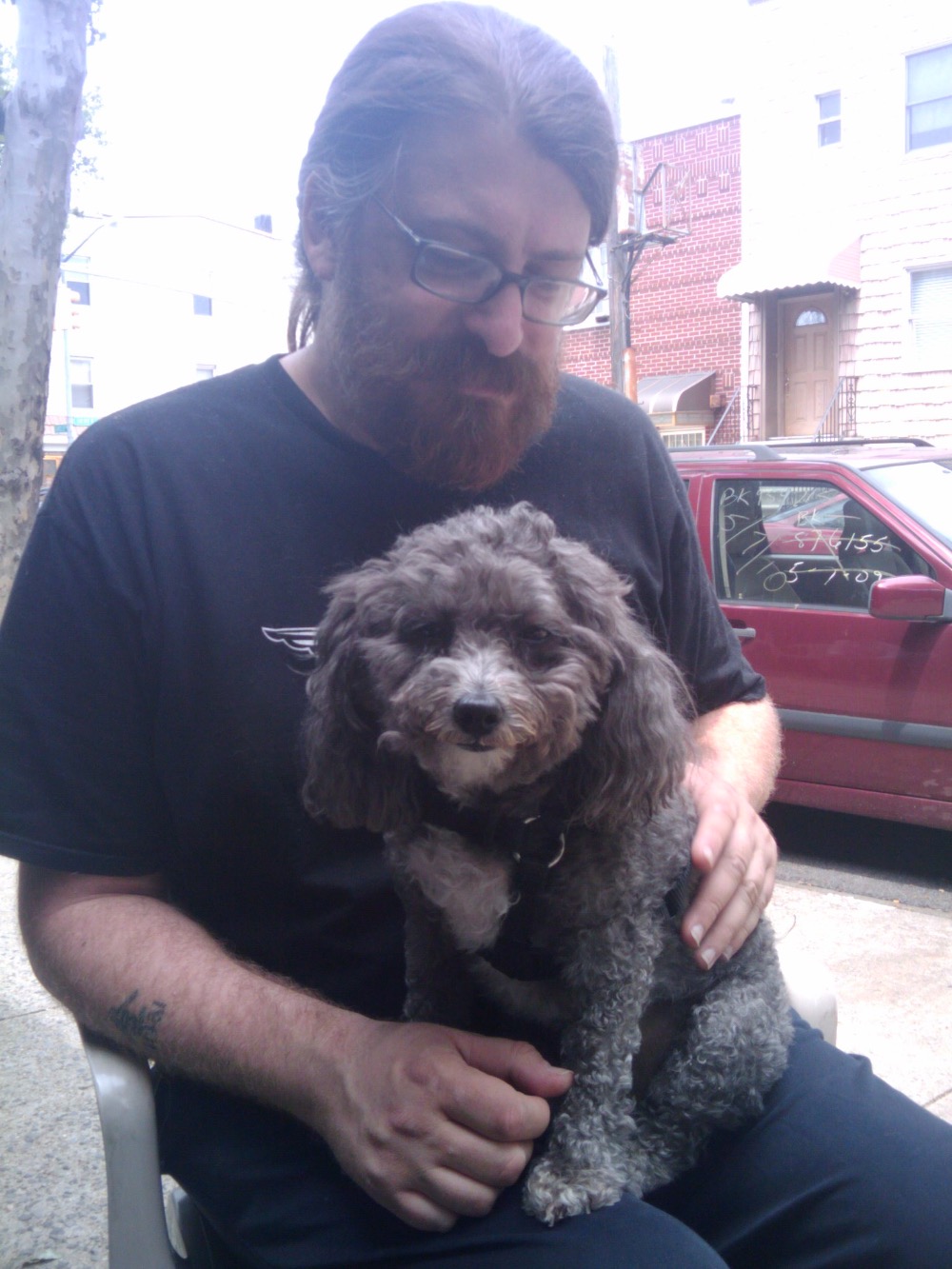 Aaron is my life partner, my creative partner and my best friend.  He has a sweetness that comes out especially with those in need, and a quick inquisitive mind.  He explores the world through his art, in his films and with his band, Iran, and other music projects.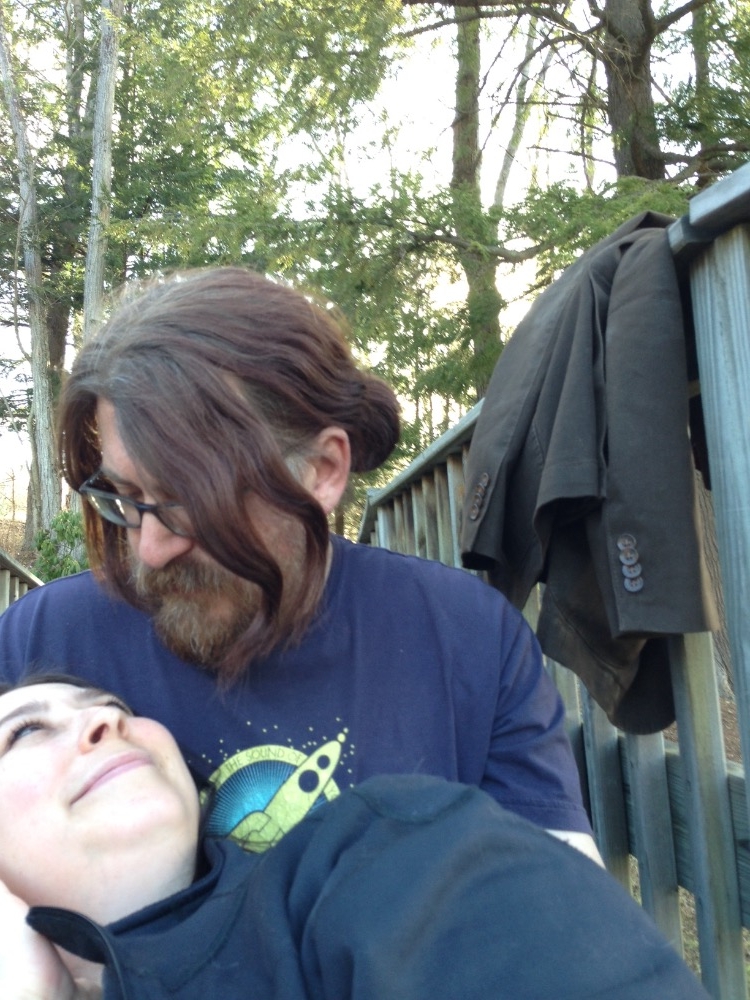 On January 15, we found ourselves in the emergency room. Aaron had been sick for months, he'd lost over 40 pounds and missed numerous days from work. His family doctor told him it was bronchitis. But he got sicker and sicker, and he kept going back for answers, for help.  Finally, the ER doctor delivered the news: Aaron had a very large tumor (renal cell carcinoma)
in his kidney.
Just three days before  that, I'd lost my job. And Aaron was too sick to work anymore. It was a tough day. 
Funds raised here will go toward treatment costs, alternative therapies (most of which are not covered at all) healthy food and living expenses, and transportation and lodging for the many doctors, hospitals and clinics he must visit.
And though this cancer is hard to beat, we're going to fight like hell, researching all alternatives and doing every last thing we can to improve his chances.
We know how to research, and we're used to doing the impossible. On our film Until The Light Takes Us, we got access to an underground scene that no other outsider had been able to get close to, and made what has become a cult film about a misunderstood subject.  Our most recent documentary was 99% - a collaborative film we founded and helmed about the Occupy Wall Street movement and the escalating inequality that unfairly stacks the odds against everyday people. We put in 100-hour weeks for over a year, managed an international team of 100+ filmmakers, and I'll be honest, the project seemed impossible every single day. But a year and a half later, the film premiered at the Sundance Film Festival, a top festival that gets over 12,000 submissions and programs less than 200. From there we placed it with a great distributor, Participant Media, who bring socially relevant films to light. We've beat the odds before and we can do it again. 
But our lack of funds limits the decisions we can make about pursuing Aaron's care options. This is where your help makes the difference.  We want to explore all treatment possibilities, like accessing cutting edge personalized oncology and metabolic medicine that has the potential to improve any future outcomes and greatly extend Aaron's life. There are new drug trials taking place all over the country, and there's a new immunotherapy trial that's particularly promising. We want to test for genetic drivers of the cell mutation, which might point us in a better direction faster.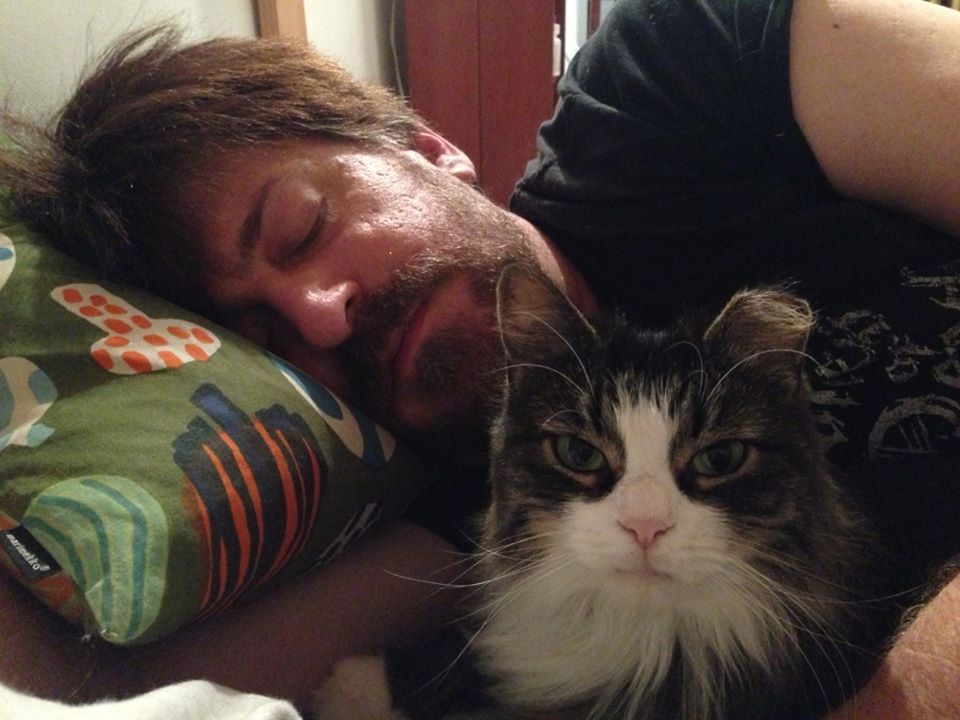 Aaron is strong - I've never met a stronger, kinder or more compassionate man - but he needs help. Even when his acerbic humor masks it, he's always the first to help someone in need, to take in a bunch of abused animals and nurse them back to health, and with his art?  Aaron tries to give something of truth and sustenance to the world.  Now we need to help Aaron heal.
If you've enjoyed Aaron's music or films, been moved by them or taken strength or inspiration from them, please help. Or if you just know him and know what a great guy he is, please help Aaron beat this cancer and live. He has a lot more to do in this world. We've been working on a new film and we WILL make it.
In the midst of all this, there is joy: We're getting married. I proposed to him, the night we got back from the emergency room. We were huddled together in bed, wondering what the future holds for us, and I told him it held at least one thing: our wedding. He's wanted to get married for ages, and after 15 years, I'm pretty sure he's a keeper.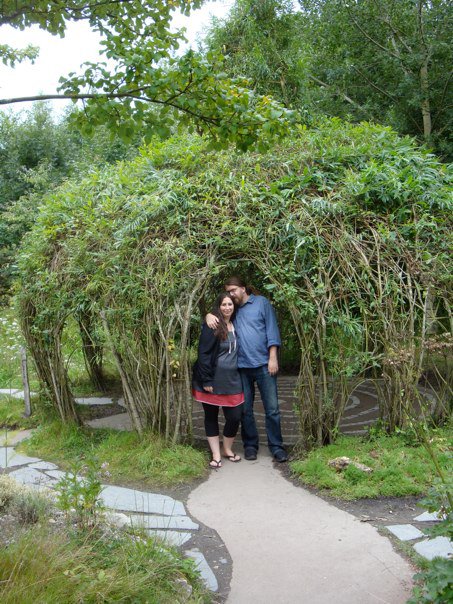 Thank you. If you know anyone else who may be interested in helping, please share this.  Every little bit counts.